Fri 16 Sep 2022 09:30-15:30
Online Workshop
Join professionals from across multi-disciplinary pain management teams to develop best practice skills in prescribing, explore different pharmacology options and strategise new plans for working with non-specific pain. Log on to this unique, one day learning experience and leave with practical guidance to improve patient outcomes, reduce readmissions and improve multi-agency working.
Achieving Best Practice in your Pain Management Service brochure: save, print or share with your colleagues.

You may also be interested in: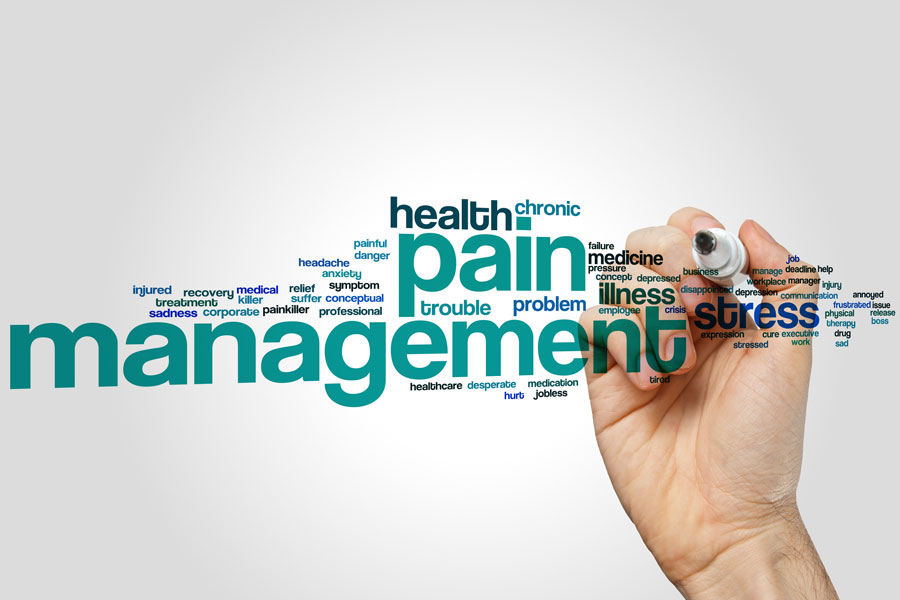 5 hours Continuing Professional Development: what you will learn
Are you continually striving towards best practice for pain management? If yes, then this online forum is for you. Book your place and refocus on:
Exploring the latest updates for prescribing for pain management
Ensuring effective multidisciplinary working to streamline treatment plans
Advancing your pain assessment skills to ensure the best pain plan for patients
Improving communication with patients engaging them in their treatment
Attend this online NHS workshop from the comfort of your own home
Take away useful techniques and new skills to use in your day-to-day work routine:
Meet each other – turn on your videos and microphones in the breakout rooms
Listen and watch presentations and speakers' Q&A – in the main workshop with your leader
Take part in facilitated interactive sessions in the breakout rooms
Feedback and engage – using the chat box to share content in the main workshop
9:30

Registration, refreshments and networking

10:00

Chair's opening remarks

Advancing Pain Management

Practical guidance on providing holistic pain management plans

Exploring the complexity of chronic pain and preventing untreated long-term pain
Improving multi-disciplinary management of chronic pain: psychological assessments
Promoting self-management techniques with patients to alleviate chronic pain

Promoting best practice in prescribing

Improving prescribing outcomes when working with acute pain

Enhancing your prescribing techniques for multimodal analgesia for patients in acute pain
Exploring different pharmacology pathways for acute pain
Advancing pain assessment skills and promoting best practice in prescribing

Understanding unknown pain

Case study: Working with patients with non-specific abdominal pain patients

What makes non-specific abdominal pain challenging? Improving treatment approaches to unknown pain
Working with frequent attenders? Making space in your service to reduce attendance
Empowering patients with treatment plans to reduce re-admissions

Collaborative approaches to persistent pain management

Achieving effective decision making with your MDT to improve patient outcomes

Developing new strategies to advance your multi-disciplinary collaboration
Working in outpatients: improving patient outcomes with physiotherapists
Improving MDT working with community services to reduce re-admissions

3:30

Close of workshop
Share in first-hand experience
With experienced insights and in-depth knowledge from your workshop leader:
---
Consultant in Anaesthesia, Pain and Musculoskeletal Medicine, Certified Lifestyle Medicine Physician, Clinical Lead for Pain Medicine, Clinical Lead (Berkshire Long Covid Integrated Service).
Royal Berkshire NHS Foundation Trust
With more than twenty years of experience in helping patients manage pain, Dr Ravindran is one of the few consultants in the UK with a triple certification in musculoskeletal medicine, pain medicine, and lifestyle medicine.
Full list of price options
£349 + VAT for one NHS or public sector place
£299 + VAT (each) for two or three NHS or public sector places
£599 + VAT for one commercial organisation place
You can reserve a no-obligation place whilst you apply for funding
Booking contact: name, job title, department, email and telephone number
Event(s) to reserve for: title and date
Delegate details (for each delegate): name, job title, department, email and telephone number
Organisation details: name and address
This online meeting is ideal for NHS professionals working in Pain Management services from acute trusts and community services. This includes but it not limited to:
Pain Nurse Specialists and Clinical Nurse Practitioners
Consultant in Pain Management
Consultant Anaesthetist
Acute Pain Lead
Don't take our word for how much attendees enjoy our online training:
'Approachable, encouraging of interaction and clear'

Dorset Healthcare University NHS Foundation Trust
'Very personable and easy to follow'

Great Ormond Street Hospital NHS Foundation Trust
'Excellent, open and friendly - clearly skilled in this field'

University Hospital Southampton NHS Foundation Trust
'Very knowledgeable and it worked well having both a clinician and non-clinicians views'

United Lincolnshire Hospitals NHS Trust
'Very well organised and Host supportive throughout the morning. Online event easy to access via Zoom and great Co-Hosts for the Business Case event. Impressed and would recommend accessing events through SBK again.'

Clatterbridge Cancer Centre NHS Foundation Trust
An online forum like no other…
Branding, marketing and education opportunities include...
Sponsor this forum and be part of a quality interactive event...
But don't take our word for it. We have had some excellent feedback from attendees to the forums that have been held to date:
"Forum was managed extremely well, and very professional"

IAPT National Networking Online Forum 2021 - 21st January 2021
"I am sure like everyone else I was apprehensive with going online, not sure how we could network, the ability for all participant's to participate and the quality of the presentations - all my fears were diminished this turned in to be a great day, networking, leading and sharing still occurred and links still formed. The presentations were excellent and the quality of the forum and set up great and so easy to follow and timing excellent."

Reduce Paediatric Emergency Attendance Online Conference – 8th October 2020
"The conference has been far more engaging than in a conference centre. This I think is because of the ability to participate in chat throughout and the use of the breakout discussions." "Excellent day! Organisation was great - loved the break out rooms for chat. Virtual chat added another really useful way to interact during the day, which isn't available to us at the physical conferences."

Leading Change in Clinical Coding Online Conference - 11th September 2020
"Very informative, lots of opportunity for discussions and very well organised virtually"

Providing Support for Children on Long Term Ventilation - Tuesday 9th March 2021
"I enjoyed the group chats networking listening to others experiences, I also like that there was a lead on each group so the chats were influenced and no awkward silences that can occur on web meets. I thought the larger talks were really good and easy to listen to."

Modernising Outpatient Services Online Conference – 16th September 2020
"This is my first experience of an online conference and thoroughly enjoyed it. Wasn't sure what to expect. Would recommend to colleagues to attend future events" "This has to be the best online conference I have been to, I really enjoyed the breakout rooms."

Advancing Ulcer Care Management Online Forum – 29th September 2020