Fri 10 Jun 2022 09:30-15:30
Online Workshop
Attend this expert led neonatal workshop with your outreach teams and develop best practice for delivering IV antibiotics at home. Learn how your service can overcome the challenges of recognising and treating infection, establish best practice and empower parents to support neonatal-p-OPAT at home. Develop your IV therapy pathway and establish effective safety procedures to ensure that babies are able to get home, and stay home, sooner.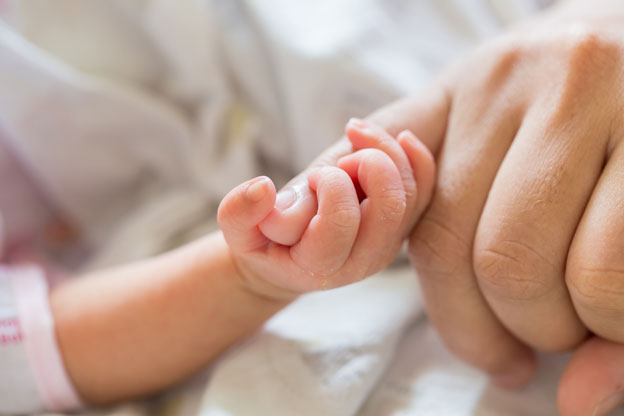 5 hours Continuing Professional Development: what you will learn
Are you continuing to strive towards best practice in your neonatal service? Are you looking for ways to improve discharge? Then look no further! This online workshop will show you how you can set up your neonatal p-OPAT service, develop your best practice and raise parental competencies. Plus:
Advance your diagnostic skills to recognise and treat signs of infection early
Enhance your infection prevention protocols for high risk babies
Develop collaborative working with parents to raise their competencies
Tackle the initial start-up challenges and how to effectively navigate staffing shortages
Establish an emergency pathway to prevent A&E attendance
How to create a seamless parent and baby experience from unit to home and follow-up appointments
Attend this online NHS workshop from the comfort of your own home
Take away useful techniques and new skills to use in your day-to-day work routine:
Evidenced based examples and referrals: providing appropriate, relevant support and sign posting
Interactive presentations: your concerns addressed with sensitivity and care
Closed room discussions: benchmark and engage with your fellow attendees
Agreed action plan: leave the workshop with the confidence to make changes
9:30

Join, tech support and opportunity to network in breakout rooms

10:10

Opening remarks with your workshop leader

Aisling Phillips, Neonatal Outreach Manager, Evelina London Childrens Healthcare, Guy's and St Thomas' NHS Foundation Trust

Setting the scene
10:20

Guidance and experiences shared from Evelina London Childrens Healthcare

How did we get here? Exploring the capacity of our neonatal outreach team
Finding creative solutions to meet service demands to deliver new services
Preventing delays in getting babies home sooner and improving parent experiences

11:10

Interactive discussion: Exploring the scope and breadth of your neonatal outreach service

What services does your team provide? Where would you like to see growth?
How does your service work collaboratively to maintain continuity of care?

11:30

Screen break

Building your service
11:40

Progressing your neonatal outreach team to deliver home IV antibiotics

Carrying out an effective service audit to support service development and recognise need
Presenting a case to prove demand in IV antibiotics and advance your neonatal outreach team
Upskilling your neonatal outreach team to administer to neonates at home

12:30

Question and answers with Aisling Phillips

12:40

Lunch break

1:20

Facilitating service remodeling to create a community neonatal IV therapy service

Overcoming funding barriers to create a dynamic community IV team
What do you need? Understanding staffing requirements for your service
Case study: Exploring what we needed and the bands we employed

2:10

Interactive discussion: Developing your skills for successful IV administration

How can you reduce delays in transferring at-risk babies?
What is your service doing to improve awareness of antibiotic use and stewardship?

Raising parental competencies
2:30

Effective working with parents to ensure a successful neonatal OPAT

Building effective communication plans with parents: easing anxiety
Meeting the demands for families living on the boundaries of your service
Collaborating with families to overcome service obstacles, location and time limitations

3:10

Final question and answers with Aisling Phillips

3:30

Closing remarks and close of workshop
Share in first-hand experience
Ask your burning questions and be inspired with insightful presentations by your workshop leader:
---
Neonatal Outreach Manager
Guy's and St Thomas' NHS Foundation Trust
Aisling Phillips is the lead nurse for the Neonatal Outreach Team at Guy's and St Thomas' Hospital (Evelina London Children's Hospital). She trained as a paediatric and general nurse in Ireland before starting her job as a neonatal nurse at Guy's hospital in 1995.
Aisling has undertaken many courses throughout her career as a neonatal nurse including ENNP and the examination of the new born.
Aisling has a number of roles within the neonatal unit and is currently both the neonatal outreach and discharge manager. She has a particular interest in early discharge and long term ventilation in the home environment. She works side by side with the neonatal team to provide a seamless transition from hospital to home.
£349 + VAT for one NHS or public sector place
£299 + VAT (each) for two or three NHS or public sector places
£599 + VAT for one commercial organisation place
You can reserve a no-obligation place whilst you apply for funding
Booking contact: name, job title, department, email and telephone number
Event(s) to reserve for: title and date
Delegate details (for each delegate): name, job title, department, email and telephone number
Organisation details: name and address
Sparked from 'Enabling Early Discharge in your Neonatal Outreach Service' held online in June 2021 and described by delegates as "Fab day thank you! I loved that it was online too- even with restrictions lifting I would not be comfortable meeting in person due to the risk. The break out rooms worked really well, and the topics were thought provoking" and "Thank you for a wonderful study day. Very well organised and smoothly run!", join like-minded professionals including:
Neonatal Outreach Sisters
Advanced Neonatal Nurse Practitioner
Senior Staff Nurses, Neonatal Outreach Team Leads and Neonatal Matrons
Consultant Neonatologists
"Really interesting content discussed. Great to see how other teams operated and has definitely given us some food for thought for improvement and suggestions to our outreach team and neonatal services"

Enabling Early Discharge in your Neonatal Outreach Service, June 2021
"Great for networking and information gathering"

Enabling Early Discharge in your Neonatal Outreach Service, June 2021
"Excellent organisation of day online break out rooms and screen breaks well organised"

Enabling Early Discharge in your Neonatal Outreach Service, June 2021
"It has been a great opportunity for networking and to gain knowledge of how other areas have successfully implemented changes within their service. This is invaluable as we are currently adding to and developing our service."

Enabling Early Discharge in your Neonatal Outreach Service, June 2021
"Great to meet other professionals and learn how other teams work to get ideas and information share"

Enabling Early Discharge in your Neonatal Outreach Service, June 2021
An online forum like no other…
Branding, marketing and education opportunities include...
Sponsor this forum and be part of a quality interactive event...
But don't take our word for it. We have had some excellent feedback from attendees to the forums that have been held to date:
"Forum was managed extremely well, and very professional"

IAPT National Networking Online Forum 2021 - 21st January 2021
"I am sure like everyone else I was apprehensive with going online, not sure how we could network, the ability for all participant's to participate and the quality of the presentations - all my fears were diminished this turned in to be a great day, networking, leading and sharing still occurred and links still formed. The presentations were excellent and the quality of the forum and set up great and so easy to follow and timing excellent."

Reduce Paediatric Emergency Attendance Online Conference – 8th October 2020
"The conference has been far more engaging than in a conference centre. This I think is because of the ability to participate in chat throughout and the use of the breakout discussions." "Excellent day! Organisation was great - loved the break out rooms for chat. Virtual chat added another really useful way to interact during the day, which isn't available to us at the physical conferences."

Leading Change in Clinical Coding Online Conference - 11th September 2020
"Very informative, lots of opportunity for discussions and very well organised virtually"

Providing Support for Children on Long Term Ventilation - Tuesday 9th March 2021
"I enjoyed the group chats networking listening to others experiences, I also like that there was a lead on each group so the chats were influenced and no awkward silences that can occur on web meets. I thought the larger talks were really good and easy to listen to."

Modernising Outpatient Services Online Conference – 16th September 2020
"This is my first experience of an online conference and thoroughly enjoyed it. Wasn't sure what to expect. Would recommend to colleagues to attend future events" "This has to be the best online conference I have been to, I really enjoyed the breakout rooms."

Advancing Ulcer Care Management Online Forum – 29th September 2020