Thu 21 Jul 2022 09:30-15:30
Online Workshop
Come together with other Endoscopy Technicians from across the country and drill into the detail of what best practice looks like in your role. Develop your strategies to advance your service, mitigate decontamination risks and decipher the future of your service. Your experienced workshop leader, Helen Campbell, Chair of Southwest Branch and Director of Education, Institute of Decontamination Science will 'answer all your questions' and share with you 'informative knowledge to pass onto your team'.
Developing your Role as an Endoscopy Technician brochure: save, print or share with your colleagues.

You may also be interested in: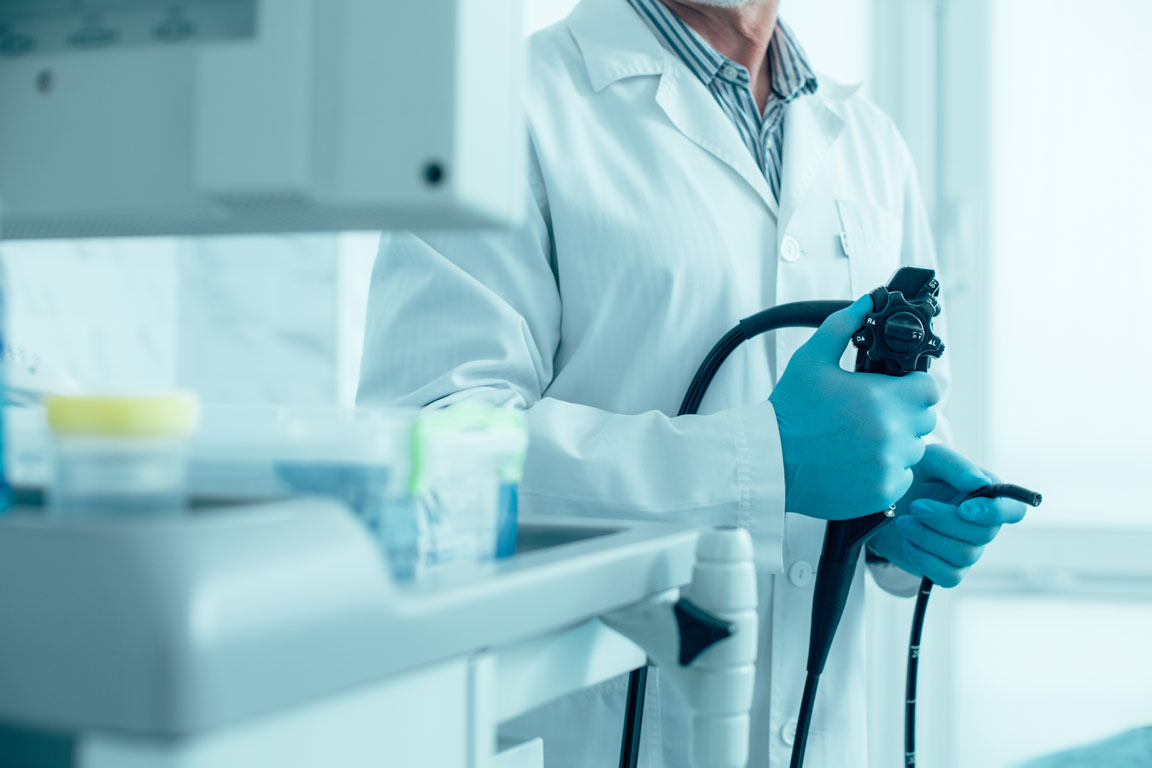 5 hours Continuing Professional Development: what you will learn
Are you trying to understand the structure of a sterile service? Or are you looking to improve your team's practice and gain recognition? If yes, then this is the workshop for you. Book your place and focus on:
Ensuring robust tracking and traceability protocols
Achieving JAG accreditation
Exploring the benefits of offsite endoscopy decontamination
Establishing a highly trained team
Preventing infections with the best possible sterilisation practices
Reducing the heavy reliance on machines and ensuring contingency plans
Attend this online NHS workshop from the comfort of your own home
Take away useful techniques and new skills to use in your day-to-day role:
Evidenced based examples and referrals: providing appropriate, relevant support and sign posting
Interactive presentations: your concerns addressed with sensitivity and care
Closed room discussions: benchmark and engage with your fellow attendees
Agreed action plan: leave the workshop with the confidence to make changes
9:30

Join, tech support and opportunity to network in your meeting room

10:00

Introduction, instructions and leader's opening remarks

Helen Campbell, Chair of Southwest Branch and Director of Education, Institute of Decontamination Science

Delivering best practice

Demonstrating accuracy and proving professional competency

Improving awareness and the application of statutory compliance requirements
Developing of key performance metrics to demonstrate service performance
Utilising in-role apprenticeship schemes to improve staff processing

Developing decontamination

Mitigating the risk of extended storage to prevent infection

Exploring the 3 hour rule: when does it start?
Investigating safe and effective methods of prolonging storage
Gynaecology case study: understanding the risks to patients of extended storage

Discussion: Advancing your sterility practices to reduce costs and improve patient outcomes

How can you improve collaboration between surgery and decontamination?
How are your scopes sterilised? Is it necessary that all your scopes are sterilised?
How is sterilisation billed for your service? Are all your scopes validated?

Navigating JAG vs. ISO 13485

Following JAG guidelines: understanding and overcoming the common challenges

Achieving a JAG approved service: working towards 13485
Supporting your MDT: how to champion your team and ensure a motivated workforce
How guidance and legislation helps: JAG recommendations, HTM 01-06 and ISO 15883:4 0101

Evaluating onsite versus offsite endoscopy decontamination

Meeting JAG guidelines for transporting endoscopes
Ensuring flexibility: how to achieve an adaptable service whilst centralising decontamination
Creating robust tracking and traceability protocols to ensure best practice across sites

3:30

Close of workshop
Share in first-hand experience
Helen Campbell from the Institute of Decontamination Science has been described as "Very interesting, invigorating and a great knowledgeable speaker. Lots of experiences to share and allows great networking input and forward thinking" as well as a "Fantastic, approachable educator". It is now your turn to benefit from her expertise:
---
Institute of Decontamination Science
Helen started work in Sterile Services in June 2000 writing the quality system and obtaining accreditation to ISO 13485 in 2005. She moved department in 2008 and was asked to look at endoscopy. The machines were out of action more than they were working, this lead to a steep learning curve reading standards, attending training courses and obtaining advice from the AEd.
This was the beginning of her interest in endoscopy, looking at reports, water results, environmental conditions, writing SOP's and staff competencies. The machines we had were old and out of date; a decision was made to build a new department. She was asked to lead this with architects, Nurses and estates. They developed a plan based on HBN13 to ensure the unit was futureproofed, which was approved by the Trust. The build took approximately 1 year with the need for an electricity sub-station, additional softeners, air handling unit and was not without its difficulty, but on a positive Helen did develop a very good relationship with estates. On opening the unit they recruited endoscopy decontamination technicians, this allowed them to arrange the training and encourage staff to obtain qualifications.
In December 2016 Helen moved to Portsmouth managing the Sterile Service and endoscopy decontamination department. This is as usual a challenge with water, RO and old machinery issues to sort we gained accreditation to ISO 13485 being audited 6 monthly by the external auditing company BSI.
Helen became the Director of Education for the Institute of Decontamination Science in April 2018, and she is working with the National School of Healthcare Science in Birmingham on qualifications within decontamination such as the apprenticeship scheme.
£349 + VAT for one NHS or public sector place
£299 + VAT (each) for two or three NHS or public sector places
£599 + VAT for one commercial organisation place
You can reserve a no-obligation place whilst you apply for funding
Booking contact: name, job title, department, email and telephone number
Event(s) to reserve for: title and date
Delegate details (for each delegate): name, job title, department, email and telephone number
Organisation details: name and address
This specialised endoscopy online workshop will show you how to bridge the training gap and achieve an adaptable service. Come together with other:
Endoscopy Technicians and Decontamination Technicians
Senior Endoscopy Technician and Endoscopy managers
Endoscopy Decontamination Supervisor
This event follows our successful online workshop 'Endoscopy Decontamination for Users and Operators' held on Monday 7th February 2022, which our attendees described as:
'I feel that the forum was very informative and Helen answered all the questions very well'

Salford Royal Foundation Trust
'All the presentations were excellent'

Maidstone and Tunbridge Wells NHS Trust
'I thought Helen was very good'

The Shewsbury and Telford Hospital NHS Trust
An online forum like no other…
Branding, marketing and education opportunities include...
Sponsor this forum and be part of a quality interactive event...
But don't take our word for it. We have had some excellent feedback from attendees to the forums that have been held to date:
"Forum was managed extremely well, and very professional"

IAPT National Networking Online Forum 2021 - 21st January 2021
"I am sure like everyone else I was apprehensive with going online, not sure how we could network, the ability for all participant's to participate and the quality of the presentations - all my fears were diminished this turned in to be a great day, networking, leading and sharing still occurred and links still formed. The presentations were excellent and the quality of the forum and set up great and so easy to follow and timing excellent."

Reduce Paediatric Emergency Attendance Online Conference – 8th October 2020
"The conference has been far more engaging than in a conference centre. This I think is because of the ability to participate in chat throughout and the use of the breakout discussions." "Excellent day! Organisation was great - loved the break out rooms for chat. Virtual chat added another really useful way to interact during the day, which isn't available to us at the physical conferences."

Leading Change in Clinical Coding Online Conference - 11th September 2020
"Very informative, lots of opportunity for discussions and very well organised virtually"

Providing Support for Children on Long Term Ventilation - Tuesday 9th March 2021
"I enjoyed the group chats networking listening to others experiences, I also like that there was a lead on each group so the chats were influenced and no awkward silences that can occur on web meets. I thought the larger talks were really good and easy to listen to."

Modernising Outpatient Services Online Conference – 16th September 2020
"This is my first experience of an online conference and thoroughly enjoyed it. Wasn't sure what to expect. Would recommend to colleagues to attend future events" "This has to be the best online conference I have been to, I really enjoyed the breakout rooms."

Advancing Ulcer Care Management Online Forum – 29th September 2020