Wed 28 Feb 2024 09:30-16:00
Online Workshop
*** Black Friday Deal *** Book your full price NHS or Public Sector place before Friday 8th December and get one third off!

Come together, share ideas and update your best practice with fellow NHS professionals who are delivering long term ventilation care to children and young people with complex needs in the community. Gather online and be guided by your expert workshop leader as she takes you through how to set up your ventilator, standard operation procedures for humidification and circuits, and equips you with basic lifesaving skills. Log off confident that you can provide the best possible care to CYPs on long term ventilation in the community.
Other events of interest:
To see a full list of upcoming respiratory events, please click here.
To see a full list of upcoming paediatric events, please click here.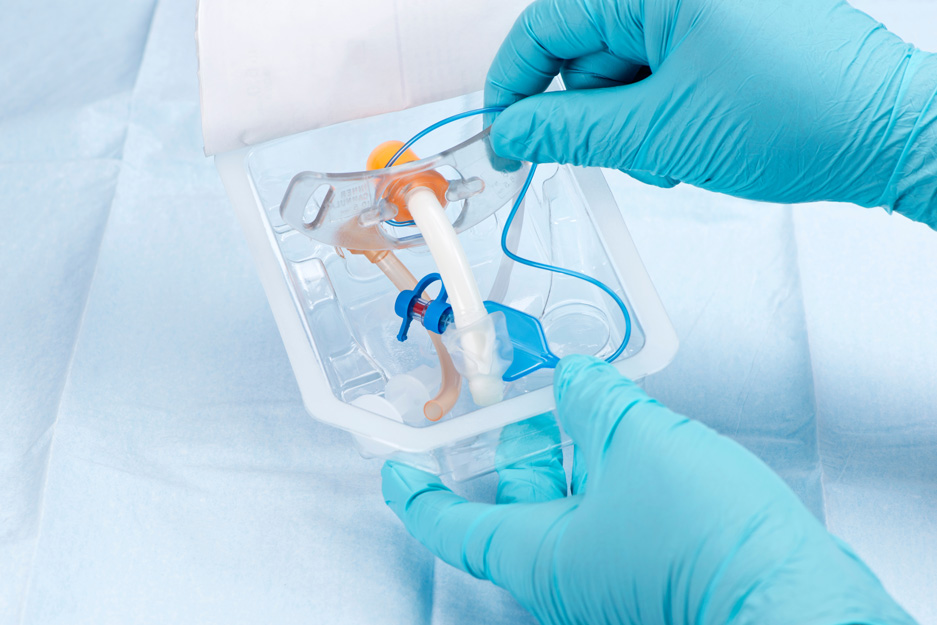 Online
5 hours
From £266+VAT
5 hours Continuing Professional Development: what you will learn
Are you continually striving to enhance your care management and improve your needs assessment for children with long term ventilation? If yes, then this workshop is for you. Book your place and refocus on:
Understanding the anatomy and physiology of ventilatory care
Ensuring appropriate responses to alarms
Identifying the differences between CPAP and BIPAP
Developing your approaches to ventilation circuits
Enabling safe trips outside of the home
Creating a comprehensive action plan for emergency scenarios
Troubleshooting common circuit failings
Solidifying your nebuliser safety management
Updating your SOP to ensure that your service is delivering top quality care
Assessing for the unwell child
Developed with convenience in mind: join this NHS online workshop remotely
Take away useful techniques and new skills to use in your day-to-day work routine:
Evidenced based examples and referrals: providing appropriate, relevant support and sign posting
Interactive presentations: your concerns addressed with sensitivity and care
Closed room discussions: benchmark and engage with your fellow attendees
Agreed action plan: leave the workshop with the confidence to make changes
This course is available for in-house training
9:30

Join, tech support and opportunity to network in breakout rooms

10:00

Introduction, instructions and chair's opening remarks

Billie Coverly, Director and Trainer, Respirational

Anatomy and physiology of tracheostomy
10:15

Understanding the need for ventilation circuits for CYPs via tracheostomy

The importance of ventilatory support for CYPs via tracheostomy
Describing, in basic terms, how the mode(s) of ventilation work: BiPAP and CPAP
Identifying the differences between CPAP and BIPAP; the description of ventilation dependence

10:40

Improving your ventilator operation procedures

Connecting the ventilator to the main power supply: determining the use of mains or battery power
How to check the functioning and appropriate pressures in the ventilator prior to connection
Identifying back up and mandatory breaths: understanding how to change between programmes

11:40

Screen break

Respiratory distress in the tracheostomy patient
11:50

Recognising and responding to alarms

Identifying alarms: understanding which alarms are triggered for ventilation via tracheostomy
Refreshing your knowledge of what causes the alarm and how to respond appropriately
What to do if you cannot find the cause of an alarm: knowing who to contact

12:05

Working with, and understanding the difference between circuits

What is the purpose of the various parts of the circuits?
Demonstration and practice: how to assemble circuits
Investigating circuit calibration (learn circuits): when should these be performed?

12:35

Morning questions and answers with Billie Coverly

12:50

Lunch time screen break

Methods of humidification
1:20

Best practice approaches to humidification

Understanding the consequences: how to achieve good humidification
Troubleshooting common problems regarding the circuit: rain out, temperature and fan issues

1:35

Nebuliser safety management

Safely setting up a nebuliser: knowing when to administer one
What does effective observation look like? Identifying changes and monitoring good practice

1:50

Ensuring safe travel and transport for CYPs with ventilation via tracheostomy

What equipment do we need? How can we ensure that we are prepared for all outcomes?
Best practice protocols for a safe trip: safely securing equipment and oxygen calculations
Emergency planning when away from home: assessing an unwell CYP

2:10

Screen break

Life support training
2:20

Basic life support and building an action plan for clinical deterioration

Assessing an unwell CYP: key steps to ensure an effective appraisal
Building an action plan for clinical deterioration and basic life support
Emergency scenarios: best practice advance for different difficult situations

3:50

Afternoon questions and answers with Billie Coverly

4:00

Close of workshop
Share in first-hand experience
Previously described as 'clear and concise', this is your opportunity to learn from Billie Coverley, an expert speaker, who will guide you through best practice tracheostomy training in the community:
*** Black Friday Deal *** £266 + VAT until Friday 8th December
£399 + VAT for one NHS or public sector place
You can reserve a no-obligation place whilst you apply for funding
Booking contact: name, job title, department, email and telephone number
Event(s) to reserve for: title and date
Delegate details (for each delegate): name, job title, department, email and telephone number
Organisation details: name and address
This online meeting is ideal for NHS professionals working with children on Long Term Ventilation in Acute Trusts, Community Services and CCGs. This includes but is not limited to:
Community Children's Nurse and Children's Continuing Care Nurses
Paediatric LTV Nurses and Respiratory CNS
PICU and PHDU Consultants and Lead Nurses
Paediatric Matrons and Sisters
This online workshop follows on from the well attended, 'Safety Management for Paediatric Tracheostomy' which was led by Billie and took place online in September 2023. It was described as 'excellent' and 'a great way of sharing best practice' but don't take our word for how much the attendees enjoy our training:
"Very well run and good catch-up updates and being able to fully update out SOP affectively"

HCRG Care Group
"Really thought-provoking. One of the best conferences I have attended. Already thinking about how my practice can change"

Premium Care Solutions
"Great day, thank you very much!"

NHS Children and Family Health Devon
"A great day. Very informative. Well organised and ran smoothly"

Gloucestershire Hospitals NHS Foundation Trust
An online forum like no other…
Branding, marketing and education opportunities include...
Sponsor this forum and be part of a quality interactive event...
But don't take our word for it. We have had some excellent feedback from attendees to the forums that have been held to date:
"Forum was managed extremely well, and very professional"

IAPT National Networking Online Forum 2021 - 21st January 2021
"I am sure like everyone else I was apprehensive with going online, not sure how we could network, the ability for all participant's to participate and the quality of the presentations - all my fears were diminished this turned in to be a great day, networking, leading and sharing still occurred and links still formed. The presentations were excellent and the quality of the forum and set up great and so easy to follow and timing excellent."

Reduce Paediatric Emergency Attendance Online Conference – 8th October 2020
"The conference has been far more engaging than in a conference centre. This I think is because of the ability to participate in chat throughout and the use of the breakout discussions." "Excellent day! Organisation was great - loved the break out rooms for chat. Virtual chat added another really useful way to interact during the day, which isn't available to us at the physical conferences."

Leading Change in Clinical Coding Online Conference - 11th September 2020
"Very informative, lots of opportunity for discussions and very well organised virtually"

Providing Support for Children on Long Term Ventilation - Tuesday 9th March 2021
"I enjoyed the group chats networking listening to others experiences, I also like that there was a lead on each group so the chats were influenced and no awkward silences that can occur on web meets. I thought the larger talks were really good and easy to listen to."

Modernising Outpatient Services Online Conference – 16th September 2020
"This is my first experience of an online conference and thoroughly enjoyed it. Wasn't sure what to expect. Would recommend to colleagues to attend future events" "This has to be the best online conference I have been to, I really enjoyed the breakout rooms."

Advancing Ulcer Care Management Online Forum – 29th September 2020