Online Workshop
By sharing your experiences and learning how to implement best practice with your expert leader, you will take-away practical skills that will enable you to diffuse difficult meetings, resolve conflict, and be equipped with the tools to conduct courageous conversations. Take one day out, and leave with a clear action plan to help prevent future conflict within your team.
Handling and Responding to Difficult Conversations brochure: save, print or share with your colleagues.

You may also be interested in: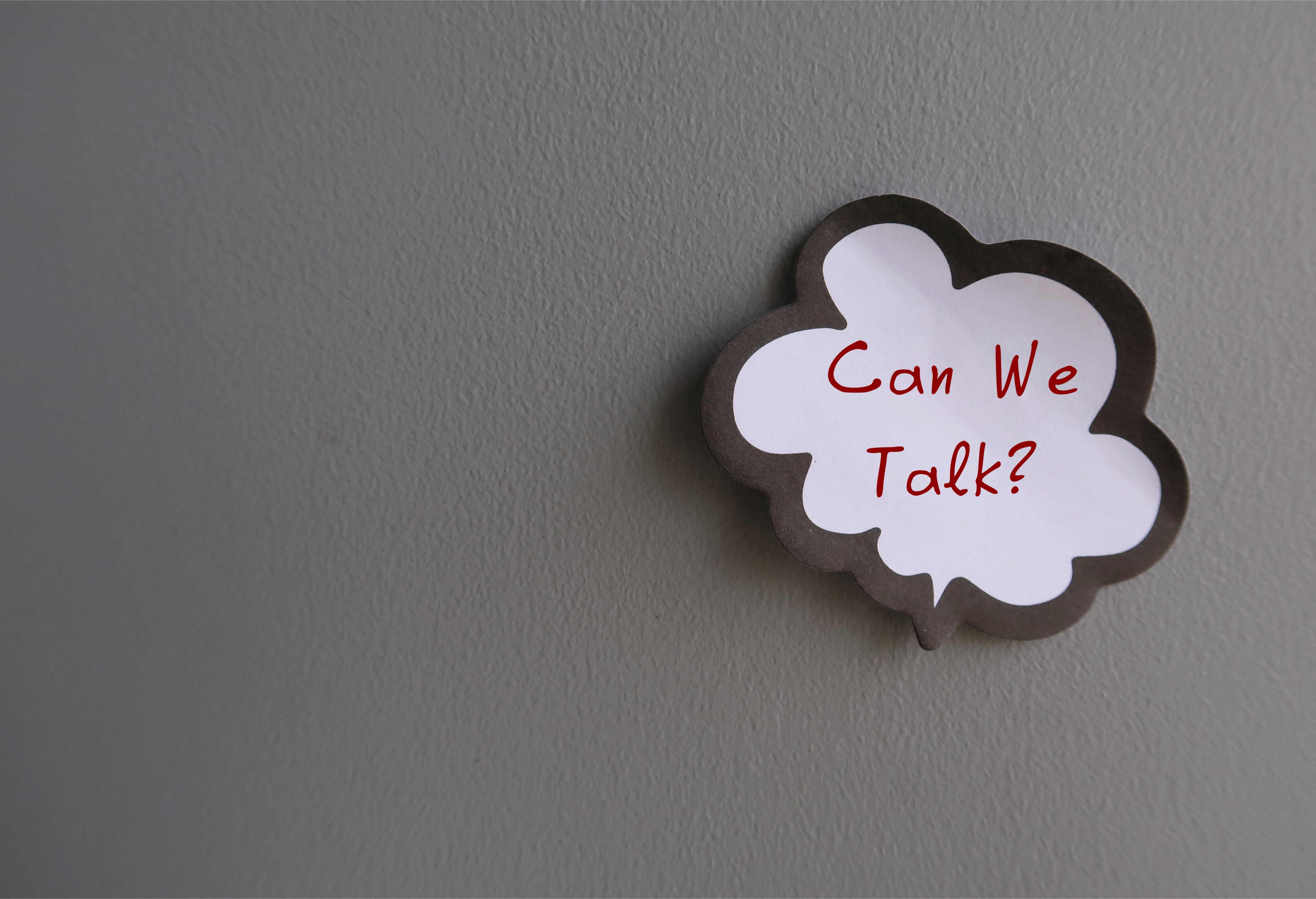 5 hours Continuing Professional Development: what you will learn
Attend this engaging NHS workshop and equip yourself with evidence based strategies to promote a respectful workplace. This dedicated online forum will build your confidence and show you how to:
Equip yourself with the tools to diffuse tension before it becomes a difficult conversation
Build an action plan to respectfully and productively approach difficult conversations
Prevent destructive thinking patterns and reduce damaging behaviour
Improve your non-verbal communication skills
Conduct an effective, assertive conversation
Follow up from difficult conversations to ensure a productive working relationship
Attend this online NHS workshop from the comfort of your own home
Take away useful techniques and new skills to use in your day-to-day work routine:
Evidenced based examples and referrals: providing appropriate, relevant support and sign posting
Interactive presentations: your concerns addressed with sensitivity and care
Closed room discussions: benchmark and engage with your fellow attendees
Agreed action plan: leave the workshop with the confidence to make changes
9:30

Registration, technical support and networking opportunity

10:00

Introduction and instructions

Rachel James, Learning & OD Business Partner, Royal College of Physicians

10:10

Opening discussion topic: Building trust to enable an effective learning environment

Difficult conversations: what stops us?
10:30

Identifying and overcoming the barriers to courageous conversations

Understanding why some conversations are challenging: when is conflict most likely?
What stops you from having difficult conversations? Overcoming the logistical and emotional barriers
Exploring the impact of avoiding difficult conversations on personal wellbeing and professional performance

11:10

Questions, answers and discussion on the barriers to courageous conversations

11:30

Screen break

Preparing for difficult conversations
11:40

Effective planning to successfully conduct a difficult conversation

Beginning with the end in mind: what do you want out of the conversation?
Understanding what makes unhelpful feedback during a challenging meeting
Evidence based strategies to adopt neutral language to improve outcomes of conversations

12:20

Questions, answers and discussion on conducting difficult conversations

12:40

Lunch break

1:20

Improving your communication skills to successfully lead difficult conversations

Adopting the DESC model to structure your difficult conversation
How to improve your body language, voice tone and breathing for effective communication
Preventing destructive thinking patterns and reducing unhelpful behaviour (transactional analysis)

2:00

Questions, answers and discussion on improving your communication skills

2:20

Screen break

Conversations in practice
2:30

Managing your courageous conversations and rescuing spiralling conversations

What is a conversation template and how to put it into action
Practical tools to recognise and rescue a spiralling conversation
How to follow up from a difficult conversation without fear of reprisals

3:10

Questions, answers and discussion on rescuing spiralling conversations

3:30

Leader's closing remarks and close of workshop
Share in first-hand experience
Gain a professional edge, hone your leadership style and invest in yourself with your experienced workshop leader:
---
Learning & OD Business Partner
Royal College of Physicians
Rachel has over 20 years' HR/L&OD experience across the public and not-for-profit sectors. Rachel currently heads the Learning & Organisational Development team for the Royal College of Physicians, leading on skills development, cultural transition, wellbeing and belonging. Rachel co-chairs, with the RCP's president, the strategic Diversity & Inclusion taskforce and under her stewardship the RCP won the 'best mental health and wellbeing support' award from Memcom in 2021. Rachel is also an experienced coach and learning specialist, designing and delivering development programmes for staff, managers and leaders. Her particular interest is around developing organisational culture and behaviours to maximise people's wellbeing, performance and continuous improvement
£349 + VAT for one NHS or public sector place
£299 + VAT (each) for two or three NHS or public sector places
£599 + VAT for one commercial organisation place
You can reserve a no-obligation place whilst you apply for funding
Booking contact: name, job title, department, email and telephone number
Event(s) to reserve for: title and date
Delegate details (for each delegate): name, job title, department, email and telephone number
Organisation details: name and address
Other events in this series
Created to enable you as NHS professionals to step back, improve your understanding, and hone your finer skills, these workshops are created for (but are not limited to):
NHS teams to attend as either a group or individuals to enhance your team civility and respect
Service managers, clinical or nurse leads to build your understanding of team qualities
If you have a team that is 15 people or more, you can have a bespoke workshop delivered online to your team alone. Please contact Sarah Kemm or telephone 01732 897788.
Created to support NHS teams and individual professional development, this informative forum follows the online workshop 'Compassionate and Supportive Leadership Skills', which was held in March 2022 and was described as:
"Fantastic, very helpful, exactly what it was billed as"

Devon Partnership NHS Trust
"I am taking so much from this course to implement in my team. It's been amazing, thank you so much"

Northumbria Healthcare NHS Foundation Trust
"Very helpful in terms of the importance of self-care and practical methods of self-care"

Blackpool Teaching Hospitals NHS Foundation Trust
"Very thought provoking"

University Hospitals Bristol and Weston NHS Foundation Trust
An online forum like no other…
Branding, marketing and education opportunities include...
Sponsor this forum and be part of a quality interactive event...
But don't take our word for it. We have had some excellent feedback from attendees to the forums that have been held to date:
"Forum was managed extremely well, and very professional"

IAPT National Networking Online Forum 2021 - 21st January 2021
"I am sure like everyone else I was apprehensive with going online, not sure how we could network, the ability for all participant's to participate and the quality of the presentations - all my fears were diminished this turned in to be a great day, networking, leading and sharing still occurred and links still formed. The presentations were excellent and the quality of the forum and set up great and so easy to follow and timing excellent."

Reduce Paediatric Emergency Attendance Online Conference – 8th October 2020
"The conference has been far more engaging than in a conference centre. This I think is because of the ability to participate in chat throughout and the use of the breakout discussions." "Excellent day! Organisation was great - loved the break out rooms for chat. Virtual chat added another really useful way to interact during the day, which isn't available to us at the physical conferences."

Leading Change in Clinical Coding Online Conference - 11th September 2020
"Very informative, lots of opportunity for discussions and very well organised virtually"

Providing Support for Children on Long Term Ventilation - Tuesday 9th March 2021
"I enjoyed the group chats networking listening to others experiences, I also like that there was a lead on each group so the chats were influenced and no awkward silences that can occur on web meets. I thought the larger talks were really good and easy to listen to."

Modernising Outpatient Services Online Conference – 16th September 2020
"This is my first experience of an online conference and thoroughly enjoyed it. Wasn't sure what to expect. Would recommend to colleagues to attend future events" "This has to be the best online conference I have been to, I really enjoyed the breakout rooms."

Advancing Ulcer Care Management Online Forum – 29th September 2020