Past online workshop
This online workshop has now taken place. Designed for professionals working in public sector Research and Development Units this online workshop delved into the practicalities of applying consent and contracts. Attendees described it as 'very informative and well run', offering 'excellent training whether you are new or as a refresher' and 'great interaction and useful Q&A'.
If you would like to attend a future event on this topic, please email our Customer Service Team or telephone 01732 897799. They will be happy to assist you.

A full list of all upcoming clinical research events can also be viewed here >>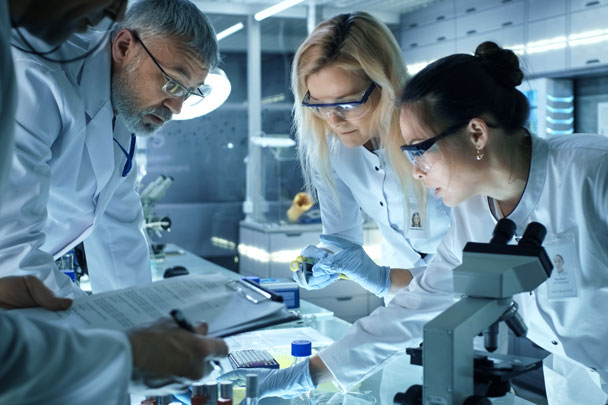 3 hours Continuing Professional Development
As an accurate reflection of the latest changes in the law, this NHS and public sector course contained the most up-to-date information in the field and will improved attendees knowledge of:
Data protection law: making sure everyone is on the same page
Covid-19 based research regulations: what has changed and what is next?
Understanding and applying consent: consent for privacy, confidentiality and participation
Contracts: discover the data protection duties most often missed and what to look for
Post-Brexit practicalities: explore sponsors, CROs and why where they are matters
| | |
| --- | --- |
| 1 | Introduction and opening remarks |
| 2 | Delve into the basics of data protection law in a clinical research trial setting |
| 3 | Changing Covid-19 based research regulations and Control of Patient Information (COPI) notice |
| 4 | Questions and answer session |
| 5 | Discover models for consent: what is consent, when do you need it and what does it mean? |
| 6 | Question and answer session |
| 7 | Explore the practicalities and importance of contracts on IG for clinical research |
| 8 | Question and answer session |
| 9 | Regulatory regime: what has changed post-Brexit for trials and research database? |
| 10 | Question and answer session |
First-hand speaker experiences
---
Kaleidoscope Data Privacy Consultants
Before joining Kaleidoscope as a senior consultant, Amy Ford was Head of Information Governance at NEL CSU (and before that South East CSU). For a few months she was on secondment as Senior Confidentiality Adviser at the Health Research Authority – Confidentiality Advisory Group (CAG) She is a highly skilled and experienced information governance practitioner with a keen interest in information law and best practice. She has led an expert team to support the use of innovative digital solutions to exploit 'Big Data' in a lawful and secure manner.
Amy is an expert in application of information rights law through data protection impact assessments and risk assessment. She is passionate in ensuring new, innovative uses of data are lawful and within the expectations and of benefit to the individual. She has been responsible for delivering Data Protection strategies and supervising designated teams to ensure on-time and to budget delivery.
Amy has led on complex Data Protection/Information Governance Programmes and projects, as well, as operational compliance with legislation. This has included ensuring she works with stakeholder engagement strategies to meet transparency requirements. Amy has an LL.M in Corporate Governance and Law.

---
Kaleidoscope Data Privacy Consultants
Joe is a qualified Data Protection Practitioner, with an in-depth knowledge of the Data Protection Act (2018) (DPA), General Data Protection Regulation (GDPR) and the common law duty of confidence with nearly a decade's experience in data protection across the public and private sector in health and care.
Taking a special interest in the implementation of digital health technology, Joe has successfully supported both NHS and digital health organisations meet the complex data protection requirements of both the creators and adopters of such technologies. This experience includes being the Information Governance Subject Matter Expert for four NHS Clinical Commissioning Groups and supporting a variety of digital health companies into the NHS with new and emerging technologies such as AI. Joe took the learning and challenges of this complex area when completing his Masters dissertation on the topic of data protection challenges in the implementation of digital health technologies, to which he earned a distinction.
Held as an interactive online forum, here is some feedback on the excellent content from the professionals who attended:
"Very interesting to hear other peoples' issues"
"It is good to have the opportunity to discuss/listen to any relevant questions"
"Very good. Very useful"
The following is an insight into the job titles and organisations who came to the IG for Clinical Research Databases and Trials workshop when it was held on Friday 24th September 2021: