Tue 5 Dec 2023 09:30-15:30
Online Workshop
*** Black Friday Deal *** Book your full price NHS or Public Sector place before Friday 8th December and get one third off!

Take one day out to build a plan to advance your delivery of an effective research trial. Through the sharing of both practical and strategic tools, you will leave this workshop with the ability to progress your clinical research leadership and management.
Other events of interest: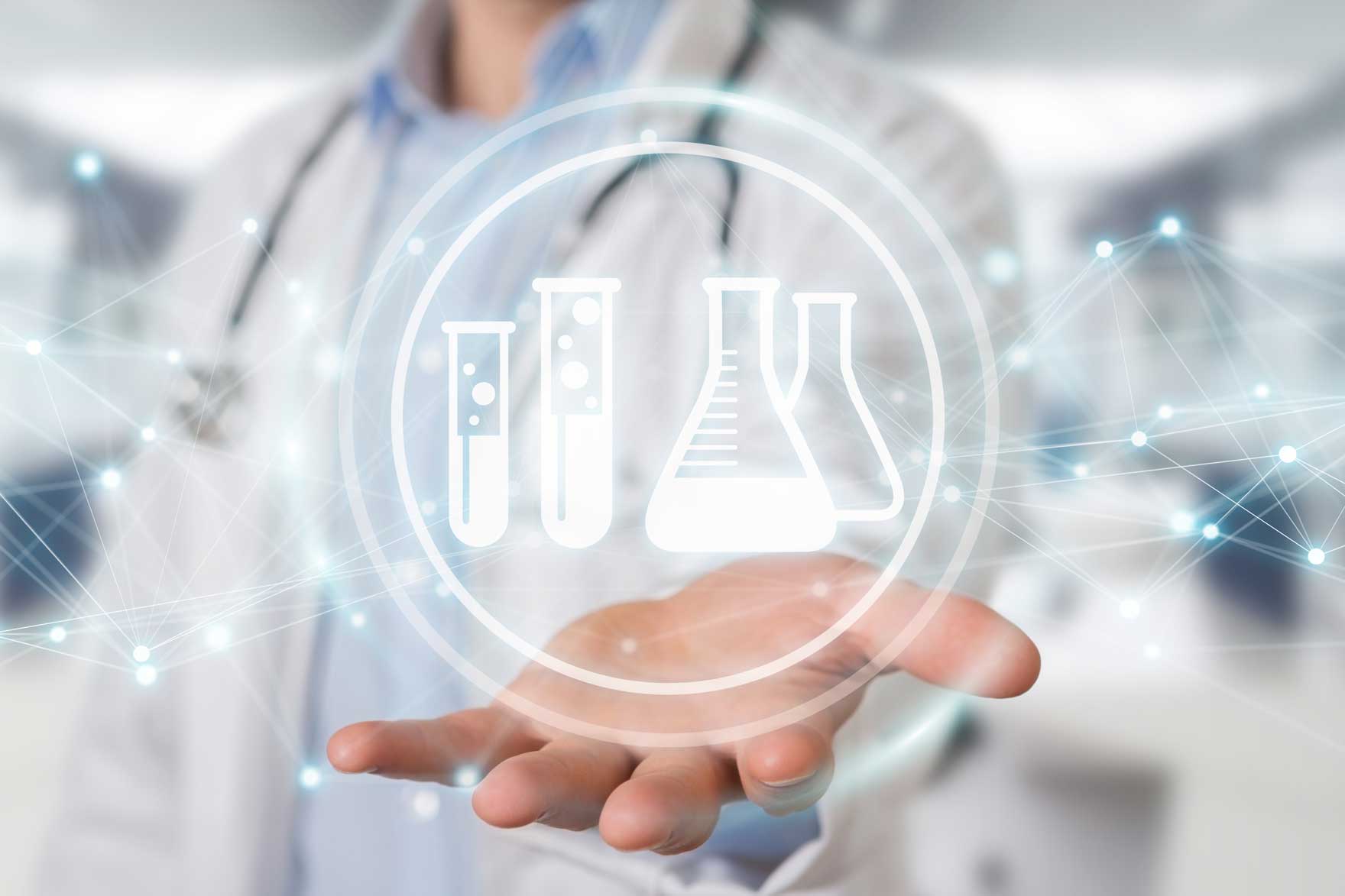 Online
4.5 hours
From £249+VAT
4.5 hours Continuing Professional Development: what you will learn
By offering practical advice to your NHS clinical research team, this event will tackle the key elements that ensure delivery of optimal research. Take one day out to receive expert advice and focus on:
Refine your leadership and management skills
Enhance your team dynamics through strong leadership
Understand expressions of interests
Achieve high levels of feasibility
Develop your research mapping skills
Improve oversight with your team
Achieve integrity in your data
Get the most out of monitoring your trial
Developed with convenience in mind: join this NHS online workshop remotely
Take away useful techniques and new skills to use in your day-to-day work routine, plus benefit from:
Evidenced based examples and referrals: providing appropriate, relevant support and sign posting
Interactive presentations: your concerns addressed with sensitivity and care
Closed room discussions: benchmark and engage with your fellow attendees
Agreed action plan: leave the workshop with the confidence to make changes
This course is available for in-house training
9:30

Join, tech support and opportunity to network in your meeting room

10:00

Introduction, instructions and leader's opening remarks

Karl Ward, Lead Nurse for Research and Innovation (Education), Leeds Teaching Hospitals NHS Trust, Lead for the LTHT Research Academy, NIHR GCP Facilitator and Fellow, Higher Education Academy

The changing clinical research landscape
10:10

Management and leadership in clinical research

What are the drivers and tensions in clinical research?
What type of manager/leader do you prefer? Leadership in healthcare
Choosing a leadership style: self-assessment and common styles
How do you lead your team? Team dynamics
What makes a good team? How do good teams operate?
Teaming strategy and team building: practical tips

11:10

Screen break

Setting strategy in clinical research
11:20

Clinical research strategy: identifying your direction and priorities

National vs local research strategy
Local divisional research strategy: How did we develop this?

Expression of interest, feasibility and projection
11:50

Feasibility: why is this important?

Things to ask yourself when undertaking feasibility
Horizon scanning / forecasting: what is out there?
Workforce projection: taking a realistic approach
What do sponsors look for in a Research Site?
Identifying the barriers to research in the UK
Building a balanced portfolio: How to achieve this

12:20

Interactive discussion: How is research chosen to be conducted in your area?

The challenges in clinical research feasibility planning
How will you manage your feasibility planning going forward

12:40

Lunch break

1:10

Feedback from interactive discussion: How is research chosen to be conducted in your area?

Establishing, maintaining and facilitating oversight
1:20

Facilitating oversight: investigating the 'what' and 'why'?

Is facilitating oversight complicated?
Direct/indirect, formal/informal oversight
How to achieve facilitation of oversight?
Importance of good communication: both written and verbal
Direct annotation and note to file
Meetings, corridor conversations and email correspondence
Role of the team in facilitation of oversight

Quality assurance in clinical research
2:20

Interactive discussion: where do you think problems can arise?

What measures can be taken to reduce error in trials?

2:40

Screen break

2:50

Feedback from interactive discussion: where do you think problems can arise?

3:00

Data quality in clinical research

Why do we have quality control and quality assurance?
Mistakes or misconduct: the effects
Data quality and data integrity: source data
Data collection and recording: data queries and resolution
Study monitoring: central, onsite, targeted and internal monitoring
Examples of documentation: transcription errors

3:30

Leader's closing remarks and close of workshop

When you leave the conference, please do complete the evaluation form you have been sent. We really do want to know what you think! Also £1 will be contributed to the charity Help for Heroes for every form that is completed.
Share in first-hand experience
Karl has been described as a "brilliant presenter, very engaging and informative", "very engaging" and "down to earth". Karl will share his top tips and first-hand experiences to ensure you are at the top of your game for leading and managing your clinical trials.
---
Lead Nurse for Research and Innovation (Education)
Leeds Teaching Hospitals NHS Trust, Lead for the LTHT Research Academy, NIHR GCP Facilitator and Fellow, Higher Education Academy
Karl is a Lead Nurse for Research and Innovation (Education) at Leeds Teaching Hospitals NHS Trust (LTHT). He works centrally within the Research and Innovation directorate to support clinical research delivery throughout the trust. He has extensive clinical, educational, research and leadership experience. Karl is currently responsible for education and training for all staff involved in Clinical Research delivery and is the lead for the LTHT Research Academy. He acts as a source of expert advice in regulatory, governance and feasibility issues within the units he supports and the wider trust. Within the trust and regionally he has successfully developed, delivered and evaluated the package of training that is offered via the LTHT Research Academy. He is also a National Institute for Health Research (NIHR) accredited Good Clinical Practice (GCP) facilitator and delivers educational sessions on GCP, research governance, informed consent and investigator oversight to all grades of research delivery staff at a local and regional level. Until recently he worked nationally for the NIHR Coordinating Centre and was an expert committee member of a local Health Research Authority Research Ethics Committee. He currently serves on the national Clinical Research Nursing sub-committee for the Royal College of Nursing Research Society and is a Fellow of the Higher Education Academy (FHEA).
*** Black Friday Deal *** £266 + VAT until Friday 8th December
£399 + VAT for one NHS or public sector place
£249 + VAT (each) for groups of 20 or more NHS or public sector places
You can reserve a no-obligation place whilst you apply for funding
Booking contact: name, job title, department, email and telephone number
Event(s) to reserve for: title and date
Delegate details (for each delegate): name, job title, department, email and telephone number
Organisation details: name and address
Don't take our word for how much the attendees enjoy our training, look at the feedback from when we ran this online workshop in 2022:
Heads and Directors of Research
RM&G and Research and Development Managers
Trail Co-ordinators, Facilitators and Managers
Lead and Senior Research Nurses
This event follows on from our previous Clinical Research Leadership and Management workshops which took place in 2021, 2022 and 2023. Don't take our word for how much past attendees have enjoyed the training, check out the feedback:
'Very engaging and relevant content. The timetable worked very well with bite-sized sessions interspersed with breaks'

The Princess Alexandra NHS Trust, July 2023
'Very interactive and great to hear from different perspectives of many different professionals'

Imperial NHS Trust, July 2023
'Karl was very engaging, it made the training far more enjoyable'

St George's Joint Research and Enterprise Services, July 2023
'Informative, interactive, engaging speaker'

Royal Surrey NHS Foundation Trust, July 2023
'Karl is knowledgeable, engaging and very practical in his ways of working and solutions to problems'

The Princess Alexandra NHS Trust, July 2023
'It was extremely well organized and presented'.

University Hospitals Morecambe Bay, June 2022
'Karl is an excellent presenter. He gave great examples from his own experience. A really enjoyable and informative day. Thank you'.

University Hospitals Morecambe Bay, June 2022
'Just a huge thank you for a really useful day. It was great to spend time with people who understand the role of research delivery'.

Oxford Health NHS FT, June 2022
'The Speaker has a versatile knowledge on research, kept the course very interesting throughout the day. Very useful, enjoyed the topic on 'Clinical research strategy'-highlights why it is essential, such an eye opener. Helps identify strengths and areas for improvement'

The Imperial college Healthcare NHS Trust, February 2022
'Delivered very well. I learnt a lot of stuff that i will be implementing in my work area. Thanks'

ESNEFT, February 2022
'Great workshop well organized very informative and well presented'

National University of Ireland Galway, February 2022
'Brilliant experience, friendly setting where ideas are encouraged and welcomed'

Clinical Research Leadership and Management, October 2021
'I have really enjoyed my time spent in this forum. It has given me some food for thought and validated some others'

Clinical Research Leadership and Management, October 2021
'I think the course was brilliant, it was really well set up and moderated'

Clinical Research Leadership and Management, October 2021
'I wasn't sure what to expect but I have really enjoyed the content, the sharing and the potential to use this to develop my own knowledge and to help in developing the team I will be managing'

Clinical Research Leadership and Management, October 2021
'Really good, informative course with really good interactive sessions. Best leadership course I have attended yet'

Clinical Research Leadership and Management, October 2021
'Very good content and a lot to think about and develop within my team'

Clinical Research Leadership and Management, October 2021
'I am very happy to have been nominated for this event and have taken several ideas to develop once I start my new job and things to read and follow up ahead of that. Great day!'

Clinical Research Leadership and Management, October 2021
'The networking and collaborative dynamic has been great and really enjoyable. I've learnt a lot from others and Karl. Karl's experiences have been interesting to hear as they put the content into perspective and make them more relatable'

Clinical Research Leadership and Management, October 2021