Tue 26 Apr 2022 09:00-15:30
Online Workshop
With thought provoking presentations and stimulating interactive sessions, this informative and educational NHS workshop is the ideal forum to learn about the legalities for independent prescribing, increase your understanding of recent legislative changes and arm you with the knowledge to protect yourself from common errors.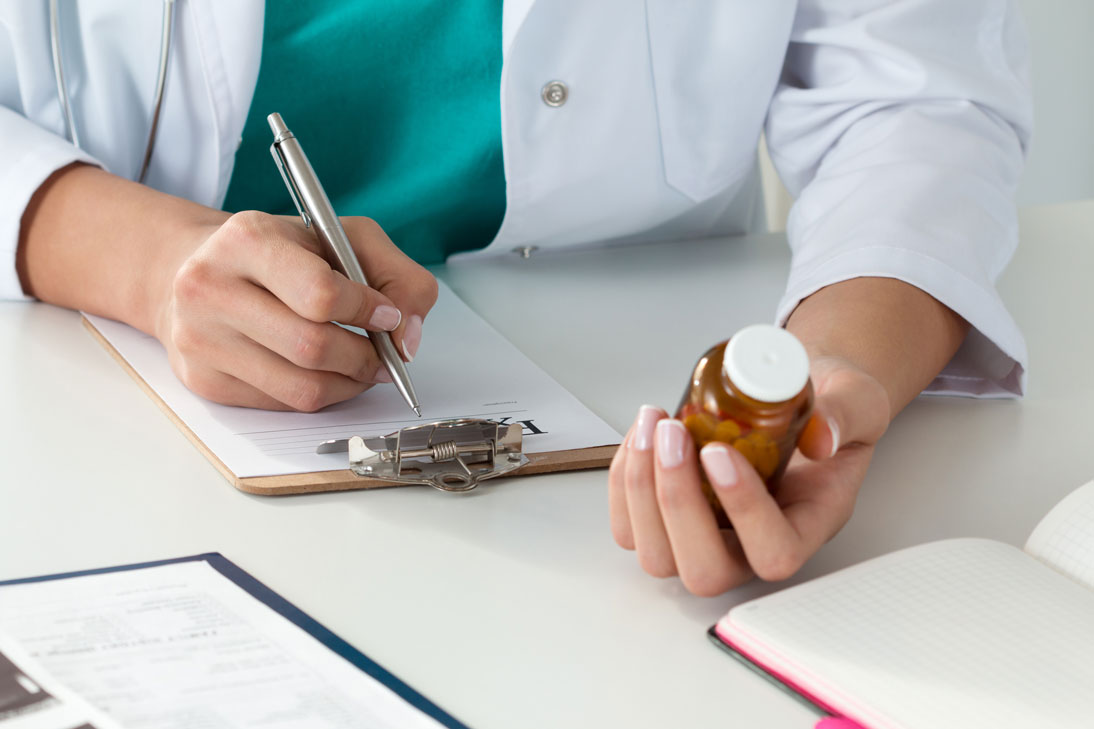 5 hours Continuing Professional Development: what you will learn
Secure your place today at this virtual workshop to benefit from peer-to-peer advice on improving prescribing and ensuring that you can consistently deliver safe, professional and ethical care. Improve your understanding of:
Legal and ethical implications for independent prescribing
Clinical negligence and improving your duty of care
Responsibilities around mental capacity and informed decision making
Support and education provided from regulatory bodies
Avoiding referrals and hearings through improved knowledge of prescribing errors
Building competencies and prescribing mindfully
Attend this online NHS workshop from the comfort of your own home
Take away useful techniques and new skills to use in your day-to-day work routine:
Evidenced based examples and referrals: providing appropriate, relevant support and sign posting
Interactive presentations: your concerns addressed with sensitivity and care
Closed room discussions: benchmark and engage with your fellow attendees
Agreed action plan: leave the workshop with the confidence to make changes
9:30

Join, tech support and opportunity to network in breakout rooms

10:00

Introduction, instructions and leader's opening remarks

Join, tech support and opportunity to network in breakout rooms

Relevant legislation and regulatory standards for independent prescribers

Understanding fundamental ethical and legal principles
What legislation covers the work of independent prescribers?
Exploring the code of conduct and relevant guidance

Interactive discussion: How do you obtain consent? How do you evidence this and why is this so important?

Main legal areas that all independent prescribers need to be aware of

Consent, duty of care and mental capacity
What is clinical negligence and what does it mean for independent prescribers?
The inquest process: what to expect and when to seek advice?

Interactive discussion: Drafting a witness statement for the inquest process- what should you include?

Understanding the referral process

The fitness to practise process

Who are the NMC and what do they do?
The NMC fitness to practise process- what does a referral look like?
The reflective piece- why is this so important in a fitness to practise referral?

Interactive discussion: Who refers independent prescribers to the NMC and for what reasons?

Case study session: How to avoid regular errors which can lead to referral to the NMC

Which regular errors often lead to referrals?
Explore the issues raised in record keeping and prescribing outside competencies
Discover case study examples of NMC referrals: what would you do differently?

3:20

Question, answer and final discussion session

3:30

Close of workshop
Share in first-hand experience
Improve your knowledge of the legal implications and medical errors in independent prescribing with your experienced course leader:
---
Legal Officer & Solicitor
Legal Services, Royal College of Nursing
Nick is a solicitor and has been practising in the area of regulatory law concerning health and social care since 2014. Nick has been at the RCN since February 2016 and specialises in representing members subject to regulatory proceedings with the NMC as well as inquests and criminal proceedings. Nick has also recently taken the national lead in assisting RCN members in matters concerning the CQC.
£349 + VAT for one NHS or public sector place
£299 + VAT (each) for two or three NHS or public sector places
£599 + VAT for one commercial organisation place
You can reserve a no-obligation place whilst you apply for funding
Booking contact: name, job title, department, email and telephone number
Event(s) to reserve for: title and date
Delegate details (for each delegate): name, job title, department, email and telephone number
Organisation details: name and address
If you are an independent prescriber this forum will develop your knowledge and is designed for:
Established Independent Prescribers
Aspiring Independent Prescribers
Newly Qualified Independent Prescribers
All Service Leads
With over 5 years' experience of running both face–to-face and online courses for NHS independent prescribers, we are proud to share just some feedback from previous courses
'A huge amount of information, well presented.'

Birmingham Woman's and Children's Hospital NHS Foundation Trust
'Very informative'

Oxford University Hospitals NHS Foundation Trust
'Excellent content and beyond excellent support/communication from SBK'

Addenbrookes Hospital, Cambridge
'Timely, informative and useful'

Swanscombe and Bean Partnership
An online forum like no other…
Branding, marketing and education opportunities include...
Sponsor this forum and be part of a quality interactive event...
But don't take our word for it. We have had some excellent feedback from attendees to the forums that have been held to date:
"Forum was managed extremely well, and very professional"

IAPT National Networking Online Forum 2021 - 21st January 2021
"I am sure like everyone else I was apprehensive with going online, not sure how we could network, the ability for all participant's to participate and the quality of the presentations - all my fears were diminished this turned in to be a great day, networking, leading and sharing still occurred and links still formed. The presentations were excellent and the quality of the forum and set up great and so easy to follow and timing excellent."

Reduce Paediatric Emergency Attendance Online Conference – 8th October 2020
"The conference has been far more engaging than in a conference centre. This I think is because of the ability to participate in chat throughout and the use of the breakout discussions." "Excellent day! Organisation was great - loved the break out rooms for chat. Virtual chat added another really useful way to interact during the day, which isn't available to us at the physical conferences."

Leading Change in Clinical Coding Online Conference - 11th September 2020
"Very informative, lots of opportunity for discussions and very well organised virtually"

Providing Support for Children on Long Term Ventilation - Tuesday 9th March 2021
"I enjoyed the group chats networking listening to others experiences, I also like that there was a lead on each group so the chats were influenced and no awkward silences that can occur on web meets. I thought the larger talks were really good and easy to listen to."

Modernising Outpatient Services Online Conference – 16th September 2020
"This is my first experience of an online conference and thoroughly enjoyed it. Wasn't sure what to expect. Would recommend to colleagues to attend future events" "This has to be the best online conference I have been to, I really enjoyed the breakout rooms."

Advancing Ulcer Care Management Online Forum – 29th September 2020