Thu 3 Feb 2022 09:00-15:00
Online Workshop
This bespoke forum has been created to support NHS professionals who have been challenged by the Covid crisis and are still under immense pressure. By drilling down into key themes and linking with references and evidence-based practice, this practical course will create a useful structure within which you can achieve individual resilience in tandem with team cohesion and understanding.
NHS Team Wellbeing and Resilience brochure: save, print or share with your colleagues.
You may also be interested in Building a Successful NHS Business Case taking place on 4th November 2021.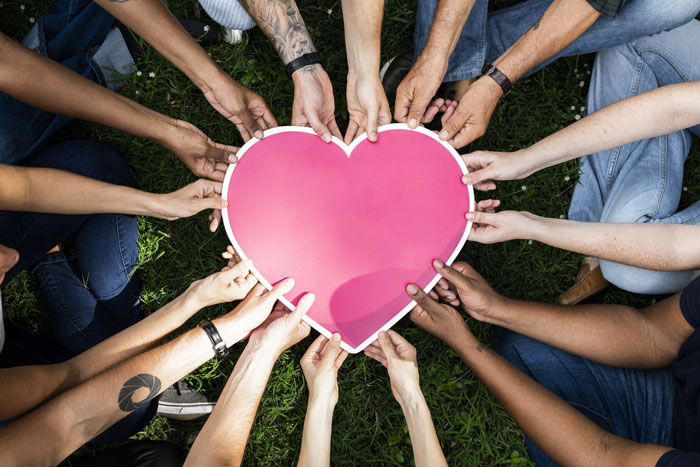 How to become a supportive team of NHS professionals
Don't just think about your and your team's wellbeing – now is the time to act. In one day, you will find out how to:
Build and maintain team resilience
Prioritise self-care and compassion
Take control and rebalance yourself
Improve your and your colleagues' relationship with work
Deal with reduced capacity and demand pressures
Attend this online NHS workshop from the comfort of your own home
Take away useful techniques and new skills to use in your day-to-day work routine:
Evidenced based examples and referrals: providing appropriate, relevant support and sign posting
Interactive presentations: your concerns addressed with sensitivity and care
Closed room discussions: benchmark and engage with your fellow attendees
Agreed action plan: leave the workshop with the confidence to make changes
9:00

Join, tech support and opportunity to network in breakout rooms

Who are you and where are you from?
What are your current team dynamics?
What do you like about your team and what would you like to change?

9:30

Introduction, instructions and leader's opening remarks

Cathe Gaskell, Director, The Results Company

Wellbeing and you

Building a healthier and happier workplace: rebalancing yourself and your team

From theory to practice: understanding the different stages of wellbeing
What wellbeing initiatives work? Evidenced based examples applied to your workplace
How to engage with teams for maximum uptake on wellbeing initiatives

Interactive discussion: What self-care techniques do you currently practice and what could you incorporate going forward?

Resilience in practice

Recognising burnout and building resilience: how to work positively under pressure

What does burnout look like? Recognising stress factors and competing priorities
When time/workload fatigue becomes exhaustion: how to care for yourself and your colleagues
What does support look like in practice? Useful resources and evidenced based examples

Interactive discussion: When burnout presents itself what pre-emptive steps would work in practice?

Reshaping your work

When demand outweighs capacity: tackling your time management challenges

Teamworking post Covid - Techniques for building consensus
Making positive steps in capacity and recovery whilst maintaining team morale
Bringing optimism back into the workplace

Interactive discussion: How can you reshape your thinking to feel more in control? How can optimism help your team thrive?

Injecting positivity

Communication and confidence building: how to be positive and motivate others

How to communicate with different people: virtual and 1-1
Tackling Negativity, frustration and conflict: specific advice and options to improve your workplace
Ideas on how to spread positivity and impact on your workplace culture

Interactive discussion: What negativity, conflict or differences of opinion have you come across in the past? How would you approach this now and what different outcomes could you envisage?

3:00

Chair's closing remarks and close of workshop
Share in first-hand experience
With infectious energy and at an accessible pace, Cathe Gaskell's warm presentation style and positive attitude will engage you with thought provoking guidance and insightful advice.
---
Cathe Gaskell has held former positions of Director of Nursing, Deputy Chief Executive and Interim Chief Executive and now works independently through her own consultancy business. The Results Company was formed in 2009 and offers specialist, cost-effective solutions for the wicked and seemingly intractable problems within change management and people management within healthcare. As a partner in the Results Company, Cathe uses her expertise as both a Consultant and Independent Advisor to work as a critical friend to multiple healthcare providers.

Her specific focus is in making teams and organisations within the health arena work more effectively and understand their impact on workplace culture. Cathe is interested in the link between language and conflict and building better rapport in work place relationships through a greater awareness of the impact of the words we choose to use…

Cathe has delivered workshops to multiple NHS organisations as well as private healthcare teams on the topics of complaints handling, how to make a successful apology, as well as working with multiple teams of complaints and pals staff to better understand the patient experience during the complaints process.
£299 + VAT for one NHS or public sector place
£249 + VAT (each) for two or three NHS or public sector places
£599 + VAT for one commercial organisation place
You can reserve a no-obligation place whilst you apply for funding
Booking contact: name, job title, department, email and telephone number
Event(s) to reserve for: title and date
Delegate details (for each delegate): name, job title, department, email and telephone number
Organisation details: name and address
Created to enable NHS professionals to step back, improve your understanding, and hone your finer skills, these workshops are created for (but are not limited to):
NHS teams to attend as either a group or individuals to enhance your resilience and cohesion
Service managers, clinical or nurse leads to build your understanding of team qualities
If you have a team that is 15 people or more, you can have a bespoke workshop delivered online to your team alone. Please contact Sarah Kemm or telephone 01732 897788.
Supporting the NHS during the Covid challenges of 2021, Cathe presented webinars on Psychological Resilience which were praised for both their content and presentation style. Cathe is now delivering one day workshops that will support both you and your team. Here are just some of the positive comments on Cathe's work:
"Very passionate and knowledgeable about the area she is talking about which is inspiring"

Building Psychological Resilience Skills for NHS Professionals Webinar, Thursday 19th November 2020
"Knowledgeable, handled questions well, provided resources"

Building Psychological Resilience Skills for NHS Professionals Webinar, Thursday 19th November 2020
"Very good. Lots of discussion amongst group with examples of clinical situations. Excellent updates and legal updates by the presenter"

Psychological Resilience Skills II – Embedding your Techniques Webinar, Thursday 17th December 2020
"Cathe was a great presenter and has given me lots of ideas to take back to my team to promote wellbeing in the pandemic."

Psychological Resilience Skills II – Embedding your Techniques Webinar, Thursday 17th December 2020
"I love the way Cathe is so pragmatic. She breaks the topic down into small tips you can try to weave in your day."

Psychological Resilience Skills II – Embedding your Techniques Webinar, Thursday 17th December 2020
"I liked the fact she gave support and guidance to facilitate resilience within the workplace"

Psychological Resilience Skills II – Embedding your Techniques Webinar, Thursday 17th December 2020