Thu 7 Dec 2023 09:30-15:30
Online Workshop
*** Black Friday Deal *** Book your full price NHS or Public Sector place before Friday 8th December and get one third off!
If you are a prescriber within the NHS then this online workshop is for you! Take one day out to be more proactive in decreasing the prescribing risks for you and your patients. You will find out more about the process for making good therapeutic decisions and applying a structured approach to develop your scope of prescribing. Your workshop leader, Jane Portlock will share her expert guidance and first-hand advice to support you to achieve safe and effective prescribing.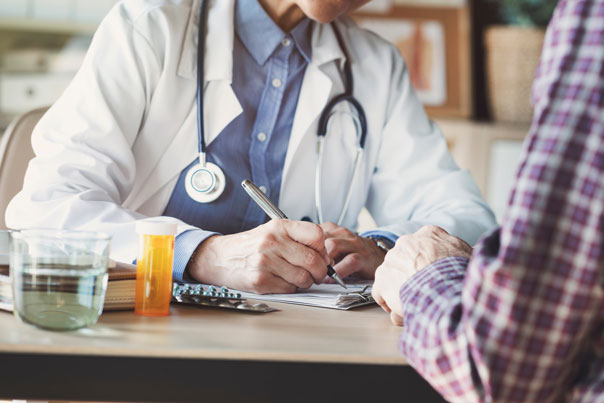 Online
5 hours
From £266+VAT
5 hours Continuing Professional Development: what you will learn
Are you a prescriber wanting to develop and improve your practice? If yes, then this workshop is for you! Book your place and focus on:
Preventing prescribing problems in practice
Actively managing problems when they arise
Minimising risks for you and your patients
Developing safe systems for prescribing
Ensure your practices are as effective as possible
Improving the safety and effectiveness of your prescribing
Developed with convenience in mind: join this NHS online workshop remotely
Take away useful techniques and new skills to use in your day-to-day role:
Evidenced based examples and referrals: providing appropriate, relevant support and sign posting
Interactive presentations: your concerns addressed with sensitivity and care
Closed room discussions: benchmark and engage with your fellow attendees
Agreed action plan: leave the workshop with the confidence to make changes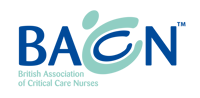 This course is available for in-house training
9:30

Join, tech support and opportunity to network in breakout rooms

10:00

Instructions, introductions and opening remarks

Jane Portlock, Professor of Pharmacy Postgraduate Education, University of Reading

Preventing and managing prescribing problems
10:10

Overcoming prescribing problems in practice: identifying problems and aiming for solutions

What can go wrong when prescribing and what should you do when it happens?
Understanding the top prescribing pitfalls and how to overcome them
Exploring real-world case study examples of prescribing errors and other problems
Focusing on patient-centered approaches in response to problems

10:50

Interactive discussion: Actively and effectively managing prescribing problems when they arise

Reporting and reflecting on prescribing problems: what are the barriers and how can they be overcome?
How to avoid fitness to practice issues in prescribing: what are your concerns and what support would help with this?

11:20

Screen break

Minimising risk in prescribing
11:30

Key practical aspects of risk minimisations and developing safe systems of prescribing

How to find and use evidence to support safer prescribing
Using the RPS competency framework
The issue with unlicensed and off - label prescribing

12:10

Interactive discussion: Practically reducing the risks in your own prescribing

How do/can you apply the practical aspects of risk minimisation to your own prescribing?
What issues have you identified, and how could these be resolved?

12:40

Lunch time screen break

Achieving good prescribing practice
1:20

Navigating how to develop your prescribing practices to be the most effective

Exploring the key components of effective prescribing
Using a "Therapeutics Framework" to structure CPD
Scope of practice considerations

2:00

Interactive discussion: Improve the safety and effectiveness of your prescribing practice

What are your strengths, and where are your gaps when reflecting on your own prescribing?
How do/can you apply the practical aspects of safe and effective prescribing to your own practice?

2:30

Screen break

2:40

Final questions and answers with Jane Portlock

Protecting your prescribing practice
2:50

Bringing it all together: improving the safety and effectiveness of your prescribing

What would you put in your post-workshop action plan? (Keep doing, Stop doing, Start doing)
Developing your own systematic approach to prescribing
Encouraging your team to embrace risk minimisation and effective prescribing

3:20

Closing remarks

3:30

Close of workshop
Share in first-hand experience
Benefit from Jane's wealth of experience which will support you in developing your prescribing practice.
---
Professor of Pharmacy Postgraduate Education
As a pharmacist, postgraduate tutor for pharmacists and an academic, Jane has spent a number of years creating and delivering education, initially at undergraduate and postgraduate level at the University of Portsmouth and then at the University College London School of Pharmacy and the University of Sussex.
These education roles have led to the development of research interests and numerous PhD projects in pharmacy education such as development of peer mentors, the role of simulation in undergraduate pharmacy, development of placement education using the "Pharmacy Live" concept of immersive education, the place of professional leadership in undergraduate education, development and evaluation of new roles for pharmacy, development and evaluation of psychological approaches to helping people make healthy choices and the evaluation of the concept of Healthy Living Pharmacy.
Jane is Professor Emerita at the University of Sussex, with a continued interest in pharmacist prescribing.
*** Black Friday Deal *** £266 + VAT until Friday 8th December
£399 + VAT for one full price NHS or public sector place
You can reserve a no-obligation place whilst you apply for funding
Booking contact: name, job title, department, email and telephone number
Event(s) to reserve for: title and date
Delegate details (for each delegate): name, job title, department, email and telephone number
Organisation details: name and address
This online meeting is ideal for all NHS prescribing professionals. Whether you are a doctor, nurse, pharmacist or practitioner you will learn how to improve your prescribing practice at this interactive workshop.
With many years of face to face conferences and online forums, don't take our word for how much the attendees enjoy our training:
"A very well run conference - really interesting content and space for discussion"

Health in Mind, East Sussex, IAPT National Networking Forum 2023
"Informative and educational"

The Christie NHS Foundation Trust, Best Practice: Colorectal Cancer Service 2023
"I really found this training very interesting and helpful. A lot of great networking opportunities and the case studies were really useful, encouraging interaction. Thank you"

North Yorkshire Disabled Children's Service, Advancing Children's Continuing Care 2023
"Very well organised and kept to time. I am a neonatal nurse (band 6) in the outreach service but have an interest in palliative care and found all the content brilliant"

Cambridge University Hospitals NHS Foundation Trust, Enhancing Neonatal Palliative Care Pathways 2023
"The training was very well thought out and the presenters were excellent. It has been very helpful and I have enjoyed the training day"

Milton Keynes University Hospital NHS Foundation Trust, Commercial Clinical Research Trials Roadmap 2023
An online forum like no other…
Branding, marketing and education opportunities include...
Sponsor this forum and be part of a quality interactive event...
But don't take our word for it. We have had some excellent feedback from attendees to the forums that have been held to date:
"Forum was managed extremely well, and very professional"

IAPT National Networking Online Forum 2021 - 21st January 2021
"I am sure like everyone else I was apprehensive with going online, not sure how we could network, the ability for all participant's to participate and the quality of the presentations - all my fears were diminished this turned in to be a great day, networking, leading and sharing still occurred and links still formed. The presentations were excellent and the quality of the forum and set up great and so easy to follow and timing excellent."

Reduce Paediatric Emergency Attendance Online Conference – 8th October 2020
"The conference has been far more engaging than in a conference centre. This I think is because of the ability to participate in chat throughout and the use of the breakout discussions." "Excellent day! Organisation was great - loved the break out rooms for chat. Virtual chat added another really useful way to interact during the day, which isn't available to us at the physical conferences."

Leading Change in Clinical Coding Online Conference - 11th September 2020
"Very informative, lots of opportunity for discussions and very well organised virtually"

Providing Support for Children on Long Term Ventilation - Tuesday 9th March 2021
"I enjoyed the group chats networking listening to others experiences, I also like that there was a lead on each group so the chats were influenced and no awkward silences that can occur on web meets. I thought the larger talks were really good and easy to listen to."

Modernising Outpatient Services Online Conference – 16th September 2020
"This is my first experience of an online conference and thoroughly enjoyed it. Wasn't sure what to expect. Would recommend to colleagues to attend future events" "This has to be the best online conference I have been to, I really enjoyed the breakout rooms."

Advancing Ulcer Care Management Online Forum – 29th September 2020