Tue 15 Mar 2022 09:30-15:30
Online Workshop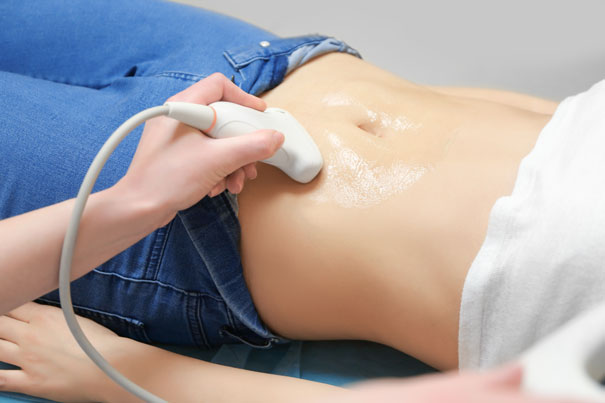 5 hours Continuing Professional Development: what you will learn
Are you looking to develop the role of gynaecological nurse sonographer in your service? Are you looking to upskill your team to meet the increasing demands of same day emergency cases? If yes, then this online workshop is for you. Book your place and refocus on:
Building new nurse-led pathways to meet increasing demand on outpatient gynaecology
Demonstrating the cost benefits of delivering a nurse led sonography service
Recognising deviations from the norm to ensure an effective treatment pathway
Developing your communication skills with patients to support wellbeing
Co-ordinating your outpatient clinics to improve patient flow
Evolving your EPAU to meet new service pressures
Attend this online NHS workshop from the comfort of your own home
Take away useful techniques and new skills to transform your EPAU service:
Evidenced based examples and referrals: providing appropriate, relevant support and sign posting
Interactive presentations: your concerns addressed with sensitivity and care
Closed room discussions: benchmark and engage with your fellow attendees
Agreed action plan: leave the workshop with the confidence to make changes
9:30

Join, tech support and opportunity to network in breakout rooms

10:00

Instructions, introductions and opening remarks

Shiby Varghese, Advanced Nurse Practitioner Emergency Gynaecology and Early Pregnancy Assessment Unit, Barking, Havering and Redbridge University Hospitals NHS Trust

Establishing the role in your EPAU

Building your nurse-led sonographer pathway

Developing new approaches to manage patient flow and ensure a streamlined service
Co-ordinating care in outpatient clinics, during interventions and with other specialties
How to collect and analyse data to demonstrate service effectiveness

Overcoming common challenges to improve ultrasound procedures

Exploring NICE guidelines and refreshing yourself on safety guidance when performing ultrasounds
Recognising and reporting deviation from the norm: how, who and when to escalate upwards
Producing clinically accurate reports to enhance patients quality of care

Improving communication

Supporting patients and nurse sonographers to promote and prioritise good mental health

Improving communication strategies with patients during complex appointments
Developing your wellbeing role to support and signpost patients to appropriate services
Establishing a clinical supervisor role for your nurse sonographer to improve staff wellbeing

Build your action plan

Making it work and planning for the future of outpatient gynaecology services

How to cater for increased patient demand for ultrasound procedures in the future
Finding new dedicated spaces, redesigning supplies and maximising nurse roles
Measuring the outcomes to enable improvement: cost and patient experience

3:30

Close of workshop
Share in first-hand experience
Hear how you can achieve high standards of care by implementing new strategies to enhance your ultrasound procedures with:
---
Advanced Nurse Practitioner, Emergency Gynaecology and Early Pregnancy Assessment Unit
Barking, Havering and Redbridge University Hospitals NHS Trust
Advanced Nurse Practitioner, EGU AND EPAU
Bsc in Adult nursing, PgDip in ANP
Shiby qualified in 1997 has a background as a midwife in India. Shiby Joined the trust in 2015 and began working as a CNS in EGU and EPAU. She has since started independent modules to assist with the CNS role such as non-medical prescribing. Shiby later continued the master's degree to become an ANP and is presently working as an ANP.
---
Barking, Havering and Redbridge University Hospitals NHS Trust
£349 + VAT for one NHS or public sector place
£299 + VAT (each) for two or three NHS or public sector places
£599 + VAT for one commercial organisation place
Booking contact: name, job title, department, email and telephone number
Event(s) to reserve for: title and date
Delegate details (for each delegate): name, job title, department, email and telephone number
Organisation details: name and address
This online workshop is not only for Gynaecology Specialist Nurse Sonographers, but also:
Advanced Nurse Practitioners
Gynaecology Matrons
Heads and Deputy Heads of Midwifery
Consultant Gynaecologists
With over 5 years of face to face conferences and a year of virtual online forums, don't take our word for how much the attendees enjoy our training:
"Enjoyed it very much well run day"

Poole Hospital NHS Foundation Trust
"Excellent. Actually one of the best I've attended. Pitched perfectly and I understood it!"

Salisbury NHS Foundation Trust
"It was very informative and great to see what other trusts do"

Royal Devon & Exeter NHS Foundation Trust
"Informative, friendly and highly appropriate content. Really exciting day as it felt like networking and being present at a physical event, so thank you for making it so warm and welcoming"

Bolton NHS Foundation Trust
"It has been a great opportunity for networking and to gain knowledge of how other areas have successfully implemented changes within their service. This is invaluable as we are currently adding to and developing our service"

Berkshire Healthcare NHS Foundation Trust
An online forum like no other…
Branding, marketing and education opportunities include...
Sponsor this forum and be part of a quality interactive event...
But don't take our word for it. We have had some excellent feedback from attendees to the forums that have been held to date:
"Forum was managed extremely well, and very professional"

IAPT National Networking Online Forum 2021 - 21st January 2021
"I am sure like everyone else I was apprehensive with going online, not sure how we could network, the ability for all participant's to participate and the quality of the presentations - all my fears were diminished this turned in to be a great day, networking, leading and sharing still occurred and links still formed. The presentations were excellent and the quality of the forum and set up great and so easy to follow and timing excellent."

Reduce Paediatric Emergency Attendance Online Conference – 8th October 2020
"The conference has been far more engaging than in a conference centre. This I think is because of the ability to participate in chat throughout and the use of the breakout discussions." "Excellent day! Organisation was great - loved the break out rooms for chat. Virtual chat added another really useful way to interact during the day, which isn't available to us at the physical conferences."

Leading Change in Clinical Coding Online Conference - 11th September 2020
"Very informative, lots of opportunity for discussions and very well organised virtually"

Providing Support for Children on Long Term Ventilation - Tuesday 9th March 2021
"I enjoyed the group chats networking listening to others experiences, I also like that there was a lead on each group so the chats were influenced and no awkward silences that can occur on web meets. I thought the larger talks were really good and easy to listen to."

Modernising Outpatient Services Online Conference – 16th September 2020
"This is my first experience of an online conference and thoroughly enjoyed it. Wasn't sure what to expect. Would recommend to colleagues to attend future events" "This has to be the best online conference I have been to, I really enjoyed the breakout rooms."

Advancing Ulcer Care Management Online Forum – 29th September 2020