Tue 16 Nov 2021 09:00-15:00
Online Workshop
This practical and constructive forum will teach healthcare professionals how to be aware of and eradicate defensive and inappropriate communication. By focusing on the impact of effective conversations and resolution techniques, you will learn how to build empathy and change the course of verbal complaints.
Resolving Verbal Complaints brochure; save, print or share with your colleagues.
You may also be interested in Building a Successful NHS Business Case taking place 4th November 2021 or NHS Team Wellbeing and Resilience taking place on 3rd February 2022.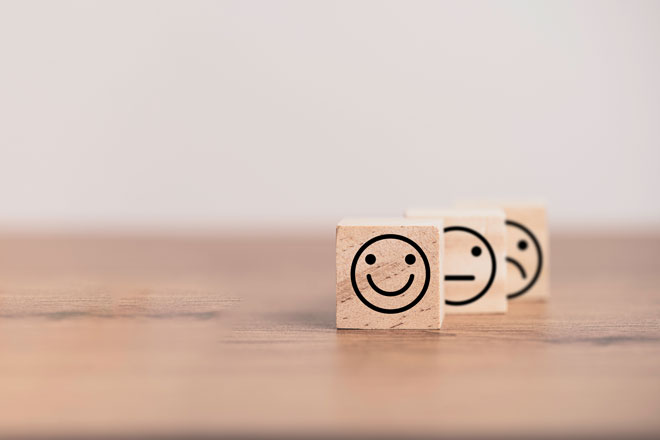 How to engage with patients and positively approach verbal complaints
In this pandemic era when emotions are running high, could you improve how you affect and engage with your patients? Don't miss out on this unique forum that will offer you bespoke guidance and best practice advice, putting theory into practice so you can take away the tools to:
Understand and implement effective verbal complaint resolutions
Change the outcome to a complaint through your conversations
Discover how to structure, record and evaluate a LRM
Build your empathy and rapport skills to give a meaningful apology
Attend this online NHS event from the comfort of your own home
Take away useful techniques and new skills to use in your day-to-day work routine:
Evidenced based examples and referrals: providing appropriate, relevant support and sign posting
Interactive presentations: your concerns addressed with sensitivity and care
Closed room discussions: benchmark and engage with your fellow attendees
Agreed action plan: leave the workshop with the confidence to make changes
9:00

Join, tech support and opportunity to network in breakout rooms

9:30

Introduction, instructions and leader's opening remarks

Cathe Gaskell, Director, The Results Company

Verbal complaint resolution

When verbal complaints go really wrong: implementing an effective resolution

Why is it important to resolve complaints without delay?
What are the impact and effects of protractive complaints?
Stopping a complaint at source: verbal complaint resolution in practice

Interactive discussion: a hands-on exploration of real-life complaints

Changing the outcome

Changing your approach to verbal complaints: building effective conversation skills

Best practice techniques: practical steps that will make your conversations count
Active listening
How to change the outcome of a complaint to an opportunity
Adopting a different mind-set: empathy versus sympathy

Interactive discussion: 're-writing' the story of a badly handled complaint

Guidance on face-to-face meetings

Taking the next step: how to set up a local resolution meeting (LRM)

Practical guide to developing local resolution meetings: what can a meeting resolve?
Who to involve and when? How to structure, record and evaluate a LRM
Building trust: setting expectations and following up on agreements

Positive communication techniques

Building empathy and rapport: how to execute meaningful apologies

Developing an apology process that engages the recipient: changing the system
How to deliver verbal apologies that are effective and timely using the 3 Rs

Interactive discussion: mapping out your new approach to a real-life complaint

3:00

Leader's closing remarks and close of workshop
Share in first-hand experience
With infectious energy and at an accessible pace, Cathe Gaskell's warm presentation style and positive attitude will engage you with thought provoking guidance and insightful advice.
---
Cathe Gaskell has held former positions of Director of Nursing, Deputy Chief Executive and Interim Chief Executive and now works independently through her own consultancy business. The Results Company was formed in 2009 and offers specialist, cost-effective solutions for the wicked and seemingly intractable problems within change management and people management within healthcare. As a partner in the Results Company, Cathe uses her expertise as both a Consultant and Independent Advisor to work as a critical friend to multiple healthcare providers.
Her specific focus is in making teams and organisations within the health arena work more effectively and understand their impact on workplace culture. Cathe is interested in the link between language and conflict and building better rapport in work place relationships through a greater awareness of the impact of the words we choose to use…
Cathe has delivered workshops to multiple NHS organisations as well as private healthcare teams on the topics of complaints handling, how to make a successful apology, as well as working with multiple teams of complaints and pals staff to better understand the patient experience during the complaints process.
£299 + VAT for one NHS or public sector place
£249 + VAT (each) for two or three NHS or public sector places
£599 + VAT for one commercial organisation place
You can reserve a no-obligation place whilst you apply for funding
Booking contact: name, job title, department, email and telephone number
Event(s) to reserve for: title and date
Delegate details (for each delegate): name, job title, department, email and telephone number
Organisation details: name and address
Created to enable NHS professionals to drill down into your finer skills. Take one day out to improve your communication skills, build your rapport techniques, and achieve empathy with the complainant. These workshops have been created for (but are not limited to):
Service managers, clinical or nurse leads to build your understanding of good communication
NHS teams to attend as either a group or individuals to enhance their verbal complaint skills
If you have a team that is 15 people or more, you can have a bespoke workshop delivered in-house. Please contact Sarah Kemm or telephone 01732 897788.
Supporting the NHS during the Covid challenges of 2021, Cathe presented webinars on Psychological Resilience which were praised for both their content and Cathe's presentation style. She previously led a workshop on Resolving Verbal Complaints which is now available online. Here is just some of the positive feedback on Cathe's work:
"Very passionate and knowledgeable about the area she is talking about which is inspiring"

Building Psychological Resilience Skills for NHS Professionals Webinar, Thursday 19th November 2020
"Knowledgeable, handled questions well, provided resources"

Building Psychological Resilience Skills for NHS Professionals Webinar, Thursday 19th November 2020
"Really good evidence based practical tips that you can put into practice to help with your resilience and ideas to share with my Team"

Building Psychological Resilience Skills for NHS Professionals Webinar, Thursday 19th November 2020
"I love the way Cathe is so pragmatic. She breaks the topic down into small tips you can try to weave in your day"

Psychological Resilience Skills II – Embedding your Techniques Webinar, Thursday 17th December 2020
"The top tips are very useful and practical skills. Small groups also meant more interactive"

Resolving Verbal Complaints, Tuesday 23rd July 2018
"Informative, succinct important tips to help with complaints, elements learnt to change my practice"

Resolving Verbal Complaints, Tuesday 23rd July 2018