Mon 6 Dec 2021 09:30-15:30
Online Workshop
Come together with likeminded crisis care and mental health liaison teams to ensure that you are delivering a compassionate and effective crisis response. Leave this workshop with a clear understanding of how to create a functional safety plan that will help avoid preventable hospital admissions and deaths.
Suicide Prevention: Risk Assessment and Safety Planning brochure: save, print or share with your colleagues.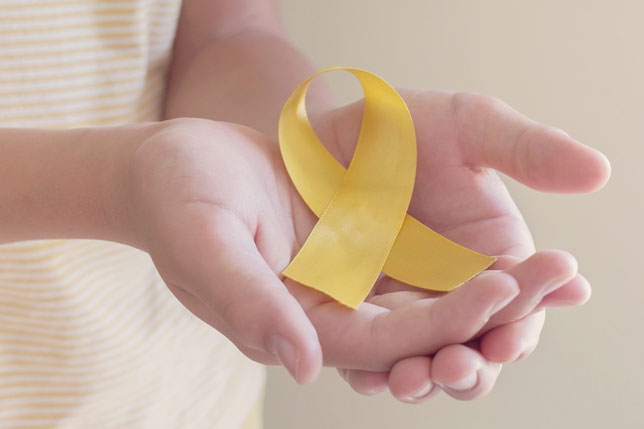 5 hours Continuing Professional Development: what you will learn
Investigate the impact of the suicide prevention programme on the national picture and what this initiative means for your service. Utilise expert guidance and learn how you can work towards meeting national targets and make a lasting difference by focussing on:
Developing your assessment skills and approaches to building an effective safety plan
Understanding how the pressures of the pandemic can affect safety planning
Personalising your approach to meet the needs of individuals in crisis
Ensuring collaborative working with adolescents during crisis to improve outcomes
Delivering compassionate crisis care to reduce trauma for patients in acute settings
Implementing change to support at risk men and spotting crisis admittance
Attend this online NHS workshop from the comfort of your own home
Improve outcomes for people in crisis and hone your assessment skills. Plus, benefit from:
Evidenced based examples and referrals: providing appropriate, relevant support and sign posting
Interactive presentations: your concerns addressed with sensitivity and care
Closed room discussions: benchmark and engage with your fellow attendees
Agreed action plan: leave the workshop with the confidence to make changes
9:00

Join, tech support and opportunity to network in breakout rooms

9:30

Introduction, instructions and leader's opening remarks

Kate Chartres, Nurse Consultant and Network Clinical Lead for NHS England, Northumberland Tyne & Wear NHS Foundation Trust

National picture

Suicide prevention: National Confidential Inquiry into Suicide and Safety in Mental Health (NCISH)

Investigating the impact of the COVID-19 pandemic: data collection for suicide and self-harm
Exploring service improvements to tackle the challenges created by the Covid-19 pandemic
Implementing new strategies to recognise at risk groups and improve outcomes

Gateshead and Newcastle case study: What are people presenting with?

Focusing on presenting themes from students across Gateshead and Newcastle
Exploring comparative data from pre and post Covid-19: what was the difference in attendance?
What are we missing? What is missing?

Ensuring effective risk mitigation in acute settings

Developing your assessment tools and solidifying your risk management skills

Exploring your assessment strategies and understanding how to recognise levels of risk
How to optimise your assessment skills to improve appropriateness of care
Ensuring that risk assessments are carried out in appropriate care settings to minimise trauma
Developing connections with communities and providing patients with alternative care settings and a common language

Building an effective safety plan to empower patients and prevent emergency admissions

Implementing DBT informed strategies to help build a comprehensive safety plan
Empowering patients with their safety plan to improve their outcomes
How to document safety plans and make accurate records to deliver holistic care

Interactive discussion: Improving your risk assessment protocols

What are you doing now?
How does your approach need to adapt? Ensuring a clear and sincere approach
Re-shifting the balance to ensure the person is at the heart/ leading the process

Enabling individualised care

Adapting your approach to work with adolescents presenting with suicidal thoughts

How does your approach need to adapt? Ensuring a clear and sincere dialogue with clients
Delivering compassionate interventions to support students in mental health crisis
Developing connections with community services and schools to prevent the escalation to crisis

Creating an effective safety plan for high-risk groups presenting with suicidal thoughts

Understanding special considerations when safety planning for vulnerable men in crisis
Accurately capturing and recording self-harm and suicidal thoughts to enable individualised care
Understanding key rick factors and recognising warning signs when working with men

3:30

Chair's closing remarks and close of workshop
Share in first-hand experience
Be guided by your expert workshop leader, Kate Chartres, Nurse Consultant and Network Clinical Lead at Cumbria, Northumberland, Tyne and Wear and NHS England. She has previously been described by delegates as 'interesting and thought provoking with lots of clinical experience to learn from' as well as a "fantastic, approachable educator".
---
Nurse Consultant and Network Clinical Lead
Cumbria, Northumberland, Tyne and Wear and NHS England
Kate currently holds 3 roles that of Nurse Consultant in Psychiatric Liaison, Senior Honorary Lecturer Sunderland University and Network Clinical Lead for the Northern Strategic Clinical Network for Liaison Psychiatry for NHS England. Kate's previous experience has included extensive time within Crisis Services, work in Primary Care, EIP and the Clinical Management of a range of diverse Psychiatric Liaison Teams across Northumberland Tyne and Wear. Kate has undertaken further development in a variety of therapeutic modalities which enables her to develop innovative treatment packages for people presenting with complex clinical difficulties utilising an eclectic approach which Kate believes is necessary within this specialist field. Kate also sits of the Royal College of Psychiatrists Faculty for Liaison Psychiatry as a co-opted member representing the field of nursing. Kate's interests include developing truly integrated services, engagement and developing the body of evidence to underpin future Psychiatric Liaison practice. Kate also commenced her PhD studying complex trauma and engagement in the area of at the University of Northumbria in October 2018.
£299 + VAT for one NHS or public sector place
£249 + VAT (each) for two or three NHS or public sector places
£599 + VAT for one commercial organisation place
You can reserve a no-obligation place whilst you apply for funding
Booking contact: name, job title, department, email and telephone number
Event(s) to reserve for: title and date
Delegate details (for each delegate): name, job title, department, email and telephone number
Organisation details: name and address
This specialised suicide prevention online workshop will show you how to develop an effective safety plan to prevent hospital admissions. Come together with:
Directors, Managers and Heads of Crisis and Acute Services
Clinical Leads, Team Leads and Service Managers
Consultants
Consultant Psychiatrists
Clinical Psychologists
Mental Health Commissioners
Mental Health Nurses, Nurse Practitioners and Co-ordinators
Following on 'Transforming Mental Health Crisis Care', held online in September 2020 which our delegates described as:
"It was interesting to learn where other trusts are at with regards to the delivery of crisis care in the community. Good to share experiences and learn new ways of delivering care"

Leeds Teaching Hospitals NHS Trust, Transforming Mental Health Crisis Care, September 2020
"Interesting to hear about other's experiences and common themes"

University Hospital Coventry and Warwickshire, Transforming Mental Health Crisis Care, September 2020
"My first experience of an online conference, very impressed and well organised"

The Royal Wolverhampton NHS Trust, Transforming Mental Health Crisis Care, September 2020
An online forum like no other…
Branding, marketing and education opportunities include...
Sponsor this forum and be part of a quality interactive event...
But don't take our word for it. We have had some excellent feedback from attendees to the forums that have been held to date:
"Forum was managed extremely well, and very professional"

IAPT National Networking Online Forum 2021 - 21st January 2021
"I am sure like everyone else I was apprehensive with going online, not sure how we could network, the ability for all participant's to participate and the quality of the presentations - all my fears were diminished this turned in to be a great day, networking, leading and sharing still occurred and links still formed. The presentations were excellent and the quality of the forum and set up great and so easy to follow and timing excellent."

Reduce Paediatric Emergency Attendance Online Conference – 8th October 2020
"The conference has been far more engaging than in a conference centre. This I think is because of the ability to participate in chat throughout and the use of the breakout discussions." "Excellent day! Organisation was great - loved the break out rooms for chat. Virtual chat added another really useful way to interact during the day, which isn't available to us at the physical conferences."

Leading Change in Clinical Coding Online Conference - 11th September 2020
"Very informative, lots of opportunity for discussions and very well organised virtually"

Providing Support for Children on Long Term Ventilation - Tuesday 9th March 2021
"I enjoyed the group chats networking listening to others experiences, I also like that there was a lead on each group so the chats were influenced and no awkward silences that can occur on web meets. I thought the larger talks were really good and easy to listen to."

Modernising Outpatient Services Online Conference – 16th September 2020
"This is my first experience of an online conference and thoroughly enjoyed it. Wasn't sure what to expect. Would recommend to colleagues to attend future events" "This has to be the best online conference I have been to, I really enjoyed the breakout rooms."

Advancing Ulcer Care Management Online Forum – 29th September 2020