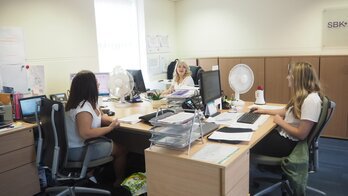 We talk to you when researching our events, and we listen to you when you speak at our forums, so we have a small insight into the enormous pressure you are under. We also know that what you want is to provide a better experience for your patients, and that you and your colleagues go the extra mile every day to try and achieve that.
In order to create NHS courses and training that works for you, we research with clinicians, nurses and managers within the NHS and listen to your concerns, experience and needs. We invite pioneering organisations that have developed truly innovative services to share their experiences with you. The resulting webinars, online forums, face-to-face conferences and workshops are designed to help you both in your day-to-day work, and to set up new services, improve on the delivery of current services and deal with your cost, productivity and efficiency challenges.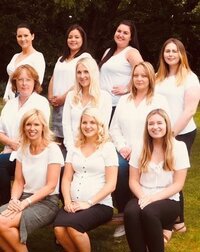 SBK Healthcare is a small approachable team dedicated to exceeding your expectations at our NHS forums, and whenever you come into contact with us.
By providing useful and informative online and face-to-face conferences, we aim to deliver an excellent service to all our customers before, after and during the event.
Check out who does what on our Contact us page.
How you will benefit from attending...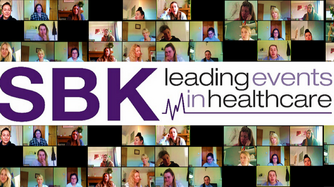 Role and responsibility focused content - whether you work in oncology, outpatients, paediatrics, coding … or almost any area within the NHS, we will be holding a course or conference which will equip you with the tools you need to deal with your shared challenges.
Case study driven presentations - hear real experiences from the people who have implemented new projects and ideas. Share and understand what can work so that you can take away usable processes to apply to your workplace.
Time to think and focus - away from your everyday environment you can think objectively and innovatively about how you manage your work. Use the quality time at these events to redress the financial and time squeezes you are experiencing.
Network with like-minded professionals - compare your work with what is happening in other trusts. By attending a relevant online interactive forum or face-to-face conference, you can mix with people who understand your concerns, benchmark your progress and drive forward your experience in a sharing environment.
Finding an event of benefit to you...
Check out our upcoming events section which can be viewed by topic or specific event title. You will find both past webinars
and interactive forums that can be viewed in your own time, as well as upcoming events. We hope there is something there
for you – but if not, please do send an email to Sarah Kemm. We are always looking for new ideas and welcome your input –
so you if you have a spare few minutes, please do call Sarah on 01732 897 788.