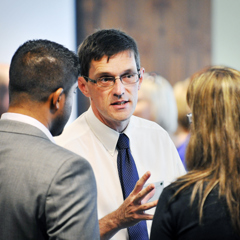 Do you work in the NHS? Have you developed your service and want to share your work? Whether you are a Nurse, Manager or Clinician, we are always interested in your examples and experiences. Please email Hope Frost if you would like to take part in one of our forthcoming events or telephone 01732 897788.
With many of our interactive online forums, webinars and face-to-face conferences driven by best practice, we would welcome you to approach us to take part.
Be part of something special
Benefits of presenting:

Case study driven presentations - if you are part of a team who has implemented a new project or idea then this is the platform to share your experiences.
Put you and your achievements out there - whether you work in Cancer care, Diabetes, Paediatric care, Clinical research, Outpatients, Clinical coding, IAPT ... or almost any area within the NHS, we will be holding an event which will enable you to share your tools to help others in the NHS deal with their challenges.
Time to think and focus - away from your everyday environment you can hear others' presentations and think objectively, and innovatively about how you manage your work.
Raise your profile and network with like-minded professionals – compare your work with what is happening in other trusts. By attending a relevant event you can mix with people who understand your concerns, benchmark your progress and drive forward your experience in a sharing environment.