Would you like to be part of something very special?
SBK Healthcare is a team of highly professional, talented people who share a vision of creating unique, online and face-to-face conferences, forums, workshops and webinars for the NHS. We care about the welfare of our colleagues, speakers, attendees and sponsors, and pride ourselves in providing an excellent service. As a team, we are incredibly proud of what we have done, what we are doing and are excited about what the future holds.
Working at SBK Healthcare can be both challenging and fulfilling

Each member of SBK Healthcare has individual responsibilities but every event is a team effort where we all have ownership. Created by the producer, supported by marketing and delegate care, promoted by social media and sponsorship, fulfilled by operations and customer service, and finally, closed by finance – our events are nurtured by all.
Three main roles within SBK Healthcare explained: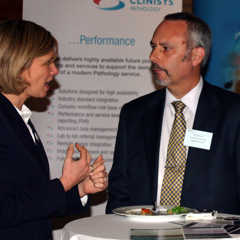 Communication and interpersonal skills - you will be dealing with a huge variety of people on a daily basis. A successful conference producer needs to communicate professionally, actively listen, negotiate carefully and respond to difficulties with confidence.
Interest in research – by gathering information from a wide variety of people, you will have to interpret what you learn, discard the red herrings and transform raw research into a compelling and educational conference.
Excellent time management and organisation – with tight deadlines and many tasks demanding your attention, the conference producer needs to be able to juggle responsibilities calmly and deliver polished events.
Commercial acumen - you must be able to identify the market, their needs and budgetary restraints. Your understanding of the cost implications in each topic will be used to shape your event.
Creative and accurate copy writing - producers are responsible for writing the conference programme and all promotional material. Original thinking and the ability to reflect the needs of the audience will deliver a successful conference.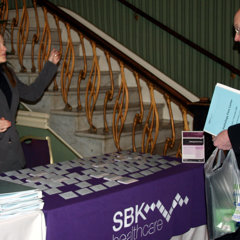 Attention to detail - from creating the delegate packs to building the webinars, supporting speakers and post event paperwork, an eye for accuracy is essential.
Excellent communication skills – it is all in the planning and organisers are responsible for bringing the speakers, attendees, sponsors and staff together for the event on the day.
Initiative and ideas – it is a live event so anything can happen! Both on the day and in the office, organisers need to have their eyes and ears open for opportunities and challenges, able to predict what will happen and be ahead of the game.
A positive attitude - an excellent organiser is a great team worker – both responsible for organising your events but also supporting the team in their day-to-day challenges. You need to want to deliver great customer service and care for the people you work with to make a difference in this role.
Aptitude for technology - an interest in online communications and a proactive approach to the challenges that technology can present are important qualities when running online forums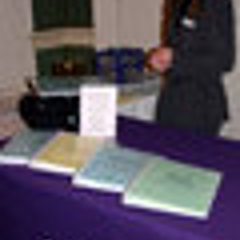 Excellent communication skills - customer service representatives enjoy speaking to people and you need a confident telephone manner to gather information and promote the events being held.
Motivated, enthusiastic and full of energy – enabling attendees to book onto our events is at the heart of our business and your engagement of the whole team in your role will make all the difference to the energy of the office.
Reliable and accurate – from inputting the correct data you gather to delivering on what you have agreed to do, it is vital that you are a trusted member of the team and attendees can rely on you to do what you say you will do.
Multi-tasking and well organised - as a member of the customer service team, you will need to organise your own time, be flexible in your office duties and be able to work under pressure as event deadlines cannot be moved.
Current career opportunities at SBK Healthcare

If you want to make a real impact, challenge yourself and be part of a business that's making a difference, then a career at SBK Healthcare could be just what you're looking for. Please do send your CV along with a covering letter to Sarah Kemm and we will always respond to you.