Video & Slides
Featuring presentation videos and accompanying slides: created for NHS orthopaedic professionals this interactive study day will delve into the practicalities of working collaboratively to streamline your hip fracture surgical pathway. This is your opportunity to discover how you can take the Hip Fracture Best Practice Tariff (BPT) further, ensure your patients are medically fit for surgery, develop an effective MDT approach to enhanced patient recovery. Don't miss out on this unique online forum that will optimise your service to provide the best possible care for your hip fracture patients.

SBK have now gone paperless!
If you attended the day we are currently editing and collating the event documentation - please allow 5 working days for these to be made available and you will receive these, as well as your CPD certificate via email.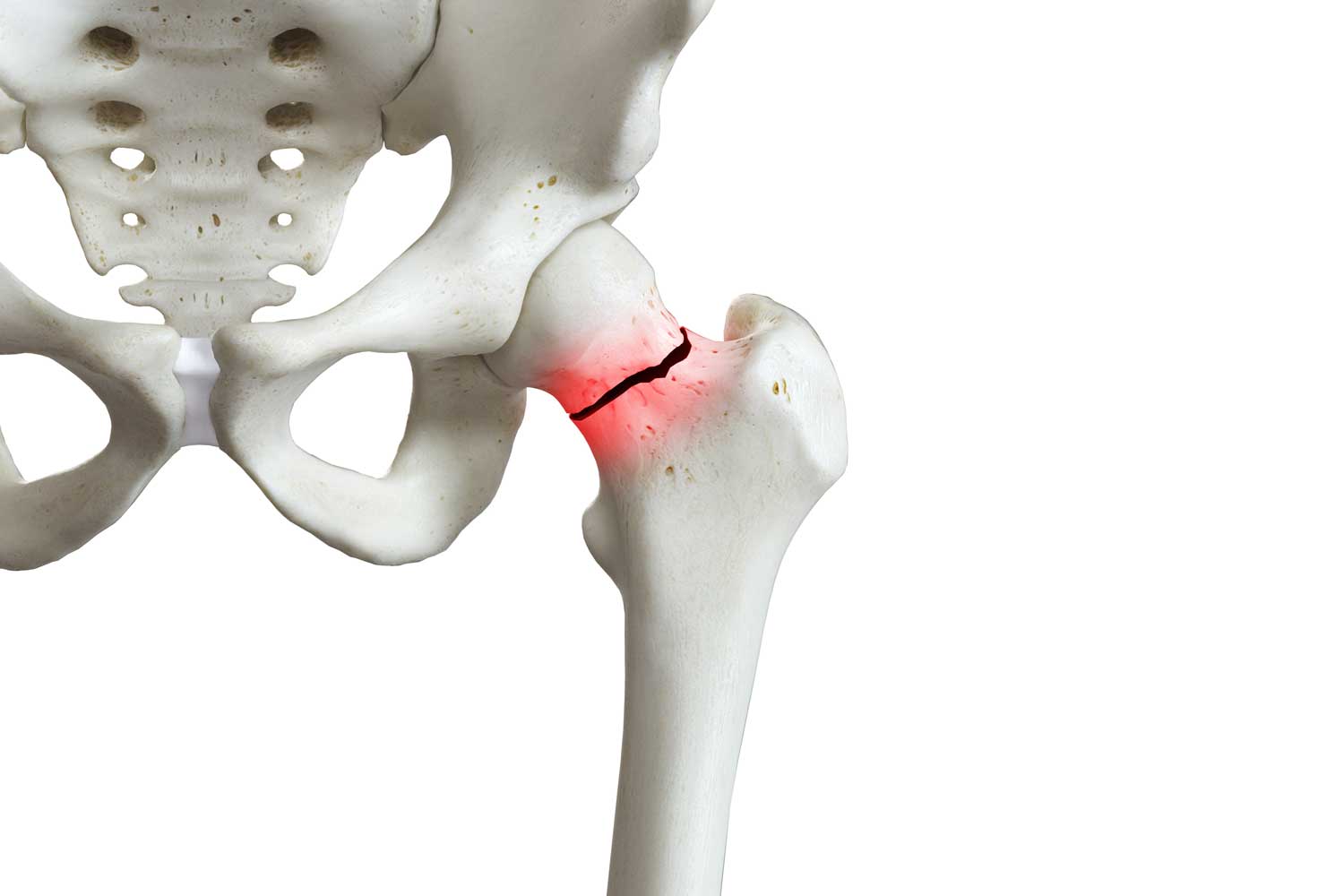 3.5 hours Continuing Professional Development: what you will learn
This informative and interactive workshop will enable you to build an action plan to drive forward and progress your hip fracture patient pathway. You will leave the day with the knowledge to:
Understand and apply the Hip Fracture Best Practice Tariff (BPT)
Achieve best practice when working collaboratively with your MDT
Ensure your patients are medically fit and meet your 'time to surgery' targets
Advance your enhanced recovery to achieve best practice for hip fracture care
Develop your service to optimise your support and care for patients
Meet your education and training needs in your own time
Take away ideas from the trailblazers and adapt them for your own service, plus benefit from:
3.5 CPD hours of presentation and speaker Q&A
Featuring engaging video and accompanying slides
Available at £299 + VAT for NHS and public sector professionals
Download and view in your own time
CPD Certificate issued to you after viewing the video
4 presentations | 6 parts | 3.5 CPD hours | Filmed on Friday 8th October 2021
1

Introduction and leader's opening remarks

Atif Malik, Consultant Trauma and Orthopaedic Surgeon, Milton Keynes University Hospital NHS Foundation Trust

2

Achieving the Hip Fracture Best Practice Tariff

3

Streamlining the neck of femur (NOF) surgical pathway

4

Building an MDT approach to enhance patient recovery

5

Strategy for hip fracture enhanced recovery programmes

6

Closing remarks and close of day
Share in first-hand experience
Download and view this workshop and benefit from the expertise of your engaging and knowledgeable workshop leader:
---
Consultant Trauma and Orthopaedic Surgeon
Milton Keynes University Hospital NHS Foundation Trust
Mr Atif A Malik is a Consultant Trauma & Orthopaedic Surgeon with a special interest in Hip, Knee and Sports Injuries.
Mr Malik completed his under-graduate training at the University of Manchester Medical School. His interest in trauma, orthopaedics and sports injuries developed whilst working with the Orthopaedic surgeon looking after Manchester United Football Club. He went onto be appointed to the prestigious Royal National Orthopaedic Hospital, Stanmore Higher Surgical Rotation for Trauma & Orthopaedics.
He continued to develop his sub-speciality interest in hip and knee pathology by completing the highly sought after John Charnley Fellowship at Wrightington Hospital with Professor Peter Kay (Medical Director for MSK Services, NHS England) and Professor Martyn Porter (Medical Director of the National Joint Registry).
He was awarded the European Society for Sports Traumatology, Knee Surgery and Arthroscopy Fellowship in 2014 allowing him travel to centres of excellence in Innsbruck, Vienna, Paris, Lyon, Rome, Genoa, Madrid and Lisbon to further refine and develop his surgical practice. He was also awarded the Ronald Raven Barbers Award by the Royal College of Surgeons of England allowing him to visit Dr Charles Brown, a world renowned figure in knee surgery specialising in meniscal injury and knee ligament reconstruction. He was also awarded the Ethicon Travelling Fellowship Award by the Royal College of Surgeons of Edinburgh. In addition, Mr Malik was a participant in the Academic Exchange Program at the Endo Klinik in Hamburg, Germany with Professor Thorsten Gehrke, a leading expert in prosthetic joint infections.
He continued developing his interest in sports injuries and was appointed as a sports doctor for the Wrestling events at the Commonwealth Games and was also the resident sports doctor and Field of Play doctor for the football games at Old Trafford during the Olympics in 2012. He was the Club Doctor for the London Skolars Rugby League Club until 2016 and continues to look after elite athletes. He has also completed a Diploma in Football Medicine with Fédération Internationale de Football Association (FIFA). He has also been awarded Fellowship of the American College of
Surgeons.
Mr Malik is passionate about teaching and training medical students and junior doctors. He has completed a Post-Graduate Diploma in Clinical Education and is currently the Deputy Block lead for MSK at the University of Buckinghamshire Medical School. He is also a member of the Faculty of
Surgical Trainers with the Royal College of Surgeons of Edinburgh.
He has over 30 publications in international journals including invitations to act as guest editor for special editions of several journals. He has also been invited to write numerous book chapters with a particular emphasis on trauma and sports injuries and has presented his research at numerous
national and international conferences.
Mr Malik also acted as the orthopaedic advisor to the popular BBC drama series Holby City.
Outside of medicine, he strives to spend time with his wife and 2 children. He enjoys playing cricket, football, table tennis and badminton. He is a passionate Manchester United supporter and tries to attend as many home games as possible.

£299 + VAT for you do download and view in your own time
Click on 'Book Place' and complete your details
Held as an interactive online forum and now available to you as a series of video presentations, here is some feedback on the excellent content from the professionals who attended:
"Thank you so much, I've really learnt a lot and I'm keen to take the ideas forward to the trust"

Achieving Best Practice for Hip Fracture, October 2021
"This day couldn't be any better!"

Achieving Best Practice for Hip Fracture, October 2021
"Thank you for today, it has been flawless"

Achieving Best Practice for Hip Fracture, October 2021
"This experience was great, Atif was informative and customised the session accordingly. Sarah was super helpful throughout with the technical support"

Achieving Best Practice for Hip Fracture, October 2021
"Well organised, ran smoothly, big thanks Sarah and Atif"

Achieving Best Practice for Hip Fracture, October 2021
"A really valuable day, I learnt a lot"

Achieving Best Practice for Hip Fracture, October 2021
This workshop has been created to share hip fracture clinical pathway experiences, challenges and solutions. Those who will benefit from downloading and viewing include:
Consultant Orthogeriatrician, Trauma and Orthopaedic Surgeons
Orthopaedic Specialist Nurses and Hip Fracture Sisters
Orthopaedic Physiotherapists and Occupational Therapists
T&O Speciality Doctors and Practice Educators
Trauma Orthopaedic Staff Nurses and Nurse Co-Ordinators