Mon 28 Feb 2022 09:30-15:30
Online Workshop
Come together with your paediatric team from across the country to network, share experiences and learn how to better support children in mental health crisis. Equip yourself with the skills needed to tackle the increased admissions to paediatric wards and establish new strategies to deliver effective risk assessments, improve patient flow and management whilst on your general paediatric ward.
Advancing Mental Health Care in Acute Paediatrics brochure: save, print or share with your colleagues.
You may also be interested in Improving Paediatric Palliative and End of Life Care taking place on Wednesday 8th December 2021.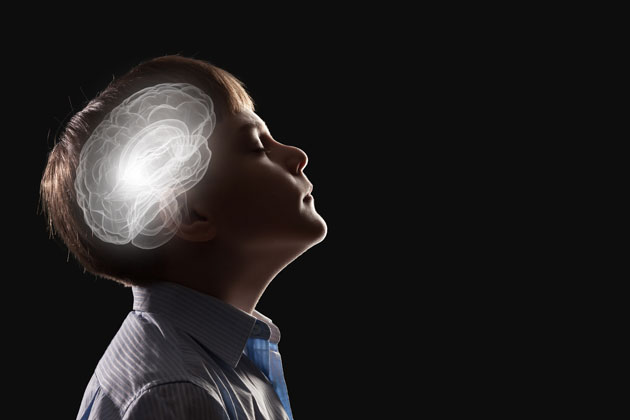 5 hours continuing Professional Development: what you will learn
Are you supporting children with mental health conditions and complexity on your ward? Are you looking to improve your patient flow to ensure that CYP are seen in the right place at the right time? If yes, then this workshop is for you. Book your place and refocus on:
Keeping up to date with national standards in response to increased admissions
Incorporating national plans and guidelines in your ward
Improving your capability to address mental health challenges
Preparing your workforce to fully understand risk assessments
Recognising therapeutic needs and understanding the influence of interaction with CYP
Attend this one day workshop and maximise outcomes for CYP with mental health conditions
Explore new terms and develop key principles by:
Meeting each other – turning on your videos and microphones in the breakout rooms
Listening and watching presentations and speakers' Q&A – in the main workshop with your leader
Taking part in facilitated interactive sessions in the breakout rooms
Feeding back and engaging – using the chat box to share content in the main workshop
9:30

Registration, refreshments and networking

10:00

Chair's opening remarks

Thomas Parker-Evans, Acting Head of Safeguarding and Complex Care and Honorary Lecturer at Keele University, Cheshire and Wirral Partnership NHS Foundation Trust

National update

Developing your service to support complexity to improve patient outcomes

Recognising the impact of the pandemic with CYP psychological development and wellbeing
What is the guidance? How can mental health in acute paediatric care be standardised?
Evaluating mental health transformation: are integrated pathways beginning to emerge?

Advancing risk assessments

Risk assessment and management of mental health on general acute paediatric wards

How to effectively conduct risk assessments for children with mental health challenges on paediatric wards
Ensuring that risk is understood and managed well: achieving the best patient outcomes and reducing the impact on other children
Importance of taking the right approach: case study examples and outcomes explained

Interactive discussion: How to reduce the risk and exposure to mental health challenges for other children in acute care

What preventative steps does your ward take to reduce exposure to mental health conditions?
How does your service manage challenging conversations?
What impact has an integrated approach had on your service?

Your opportunity to feedback what has been discussed and learnt in the individual breakout rooms.

Building care strategies

Developing a mental health toolkit to enhance how your team support CYP

Equipping nurses who are not mental health specialists to recognise mental health condition
Managing antisocial behaviour and conduct disorders in CYP on your ward
Ensuring collaborative working with specialists to ensure timely and effective discharge

Progressing your service

How to provide mental health crisis care for children and young people in acute settings

What can we learn from wider crisis approaches to CYP mental health?
Utilising communication tools to improve your interaction with CYP on your ward
Creating a whole network approach to track and plan around risk for known patients

3:30

Close of day
Share in first-hand experience
This unique workshop will share practical tools driven by experience and will be brought to life by Tom Parker-Evans. Tom has been described as "very inspiring with great practical ideas. I would have liked more!". Others who have benefited from his training wrote; "very inspiring and pitched at exactly the right level, so relevant to my practice".
---
Acting Head of Safeguarding and Complex Care and Honorary Lecturer
Keele University, Cheshire and Wirral Partnership NHS Foundation Trust
£349 + VAT for one NHS or public sector place
£299 + VAT (each) for two or three NHS or public sector places
£599 + VAT for one commercial organisation place
You can reserve a no-obligation place whilst you apply for funding
Booking contact: name, job title, department, email and telephone number
Event(s) to reserve for: title and date
Delegate details (for each delegate): name, job title, department, email and telephone number
Organisation details: name and address
This online meeting is ideal for NHS professionals working with children and young people admitted to Acute Trusts. This includes but is not limited to:
Acute Paediatric and CYPMH Nurses, Matrons and Clinical Nurse Specialists
Paediatric and Paediatric Mental Health Services, Clinical Leads and Managers
Paediatric and A&E Consultants, Child and Adolescent Psychiatrists and Clinical Psychologists
Commissioners for Paediatric Services
Continuing from the success of 'Improving Access to CYP Mental Health Services (CYPMHS)' which was held virtually in September 2021 and was previously described as:
"Great insight and networking opportunities into the CYPMH field of care"

City Hospitals Sunderland NHS Foundation Trust
"Loved the break out rooms – it broke the day up and meant we could move a little in our seats"

Mersey Care NHS Foundation Trust
"All of the presentations from the speakers were excellent and gave a brilliant insight into what other trusts and organisations are doing to achieve effective multi-agency approaches to healthcare"

Coventry and Warwickshire Partnership NHS Trust
"Learnt so much and gained so much knowledge around how I can support CYP, especially with transitions and life-limiting conditions"

Great Ormond Street Hospital for Children NHS Foundation Trust
An online forum like no other…
Branding, marketing and education opportunities include...
Sponsor this forum and be part of a quality interactive event...
But don't take our word for it. We have had some excellent feedback from attendees to the forums that have been held to date:
"Forum was managed extremely well, and very professional"

IAPT National Networking Online Forum 2021 - 21st January 2021
"I am sure like everyone else I was apprehensive with going online, not sure how we could network, the ability for all participant's to participate and the quality of the presentations - all my fears were diminished this turned in to be a great day, networking, leading and sharing still occurred and links still formed. The presentations were excellent and the quality of the forum and set up great and so easy to follow and timing excellent."

Reduce Paediatric Emergency Attendance Online Conference – 8th October 2020
"The conference has been far more engaging than in a conference centre. This I think is because of the ability to participate in chat throughout and the use of the breakout discussions." "Excellent day! Organisation was great - loved the break out rooms for chat. Virtual chat added another really useful way to interact during the day, which isn't available to us at the physical conferences."

Leading Change in Clinical Coding Online Conference - 11th September 2020
"Very informative, lots of opportunity for discussions and very well organised virtually"

Providing Support for Children on Long Term Ventilation - Tuesday 9th March 2021
"I enjoyed the group chats networking listening to others experiences, I also like that there was a lead on each group so the chats were influenced and no awkward silences that can occur on web meets. I thought the larger talks were really good and easy to listen to."

Modernising Outpatient Services Online Conference – 16th September 2020
"This is my first experience of an online conference and thoroughly enjoyed it. Wasn't sure what to expect. Would recommend to colleagues to attend future events" "This has to be the best online conference I have been to, I really enjoyed the breakout rooms."

Advancing Ulcer Care Management Online Forum – 29th September 2020