Video & Slides
Featuring presentation videos and accompanying slides: attend this interactive workshop and gain a true perspective on your leadership role and how you can influence your colleagues for good. By working through your current challenges with proven techniques, you will return to your workplace with a new frame of mind plus the tools to enable your team to be both engaged and productive.
SBK have now gone paperless!
If you attended the day we are currently editing and collating the event documentation - please allow 5 working days for these to be made available and you will receive these, as well as your CPD certificate via email.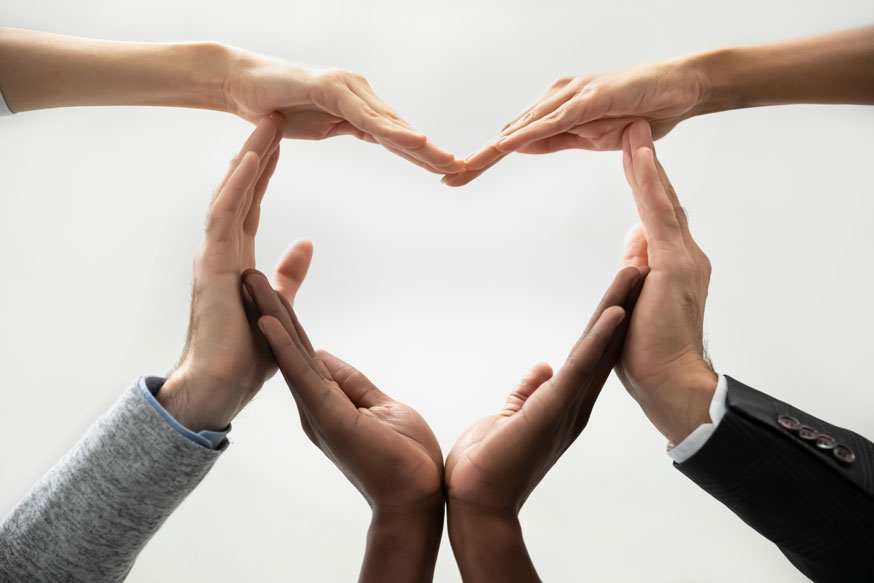 3 hours Continuing Professional Development: what you will learn
This unique forum will guide you, step by step, towards being the inclusive and inspirational leader you aspire to be:
Realise your self-care
Enable team communication
Promote wellbeing
Build trust and positivity
Mend toxic relationships
Build team resilience
Meet your education and training needs in your own time
Take away useful techniques and new skills to use in your day-to-day work routine:
3 CPD hours of presentation and speaker Q&A
Featuring engaging video and accompanying slides
Available at £299 + VAT for NHS and public sector professionals
Immediately accessible to download and view
CPD Certificate issued to you after viewing the video
5 presentations | 7 parts | 3 CPD hours | Filmed on Wednesday 6th October 2021
1

Introduction, instructions and leader's opening remarks

Cathe Gaskell, Director, The Results Company

Leading in times of stress
2

What is compassionate and inclusive leadership?

Building trust
3

An introduction to psychological safety and the importance of trust

Resolving conflict
4

Astute reflections on effective management and supervision skills

Injecting positivity
5

Practical techniques for boosting team engagement

6

Improving self-care and taking intelligent actions

7

Chair's closing remarks and close of workshop
Share in first-hand experience
With infectious energy and at an accessible pace, Cathe Gaskell's warm presentation style and positive attitude will engage you with thought provoking guidance and insightful advice.
---
Cathe Gaskell has held former positions of Director of Nursing, Deputy Chief Executive and Interim Chief Executive and now works independently through her own consultancy business. The Results Company was formed in 2009 and offers specialist, cost-effective solutions for the wicked and seemingly intractable problems within change management and people management within healthcare. As a partner in the Results Company, Cathe uses her expertise as both a Consultant and Independent Advisor to work as a critical friend to multiple healthcare providers.

Her specific focus is in making teams and organisations within the health arena work more effectively and understand their impact on workplace culture. Cathe is interested in the link between language and conflict and building better rapport in work place relationships through a greater awareness of the impact of the words we choose to use…

Cathe has delivered workshops to multiple NHS organisations as well as private healthcare teams on the topics of complaints handling, how to make a successful apology, as well as working with multiple teams of complaints and pals staff to better understand the patient experience during the complaints process.
£299 + VAT to download and view in your own time
Click on 'Book Place' and complete your details
Held as an interactive online forum and now available to you as a series of video presentations, here is some feedback on the excellent content from the professionals who attended:
"Good use of visual media to enhance learning alongside listening. Cathe has a good ability to move conversation forward without feeling rushed"

Compassionate and Supportive Leadership Skills, October 2021
"Really clear, concise and captivating"

Compassionate and Supportive Leadership Skills, October 2021
"Really great course, thank you"

Compassionate and Supportive Leadership Skills, October 2021
"Your team have all been helpful, approachable and patient. Tech worked well and easy to find support if needed. Thanks!"

Compassionate and Supportive Leadership Skills, October 2021
"Very slick organisation- I felt well supported technically if there were issues to arise"

Compassionate and Supportive Leadership Skills, October 2021
If you purchase and view the presentation video and accompanying sides, you will be in good company! The following is an insight into the job titles and organisations who came to the Compassionate and Supportive Leadership Skills workshop when it was held on Wednesday 6th October 2021: