On-demand
On-demand: featuring presentation and speaker Q&A: You asked and we listened! This webinar promotes the amazing work happening in local charities near you to support adults with profound learning disabilities and complex needs. Discover the impact that the Myriad Centre is having on families and carers in need of long term support and be inspired to create new connections with services to enhance patient outcomes.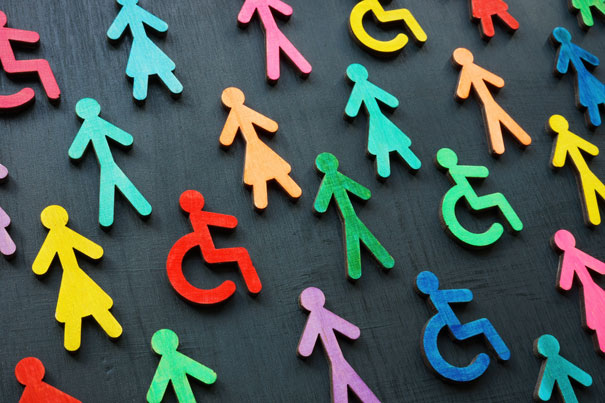 On-demand
1 hour CPD
Free
By assessing the benefits of collaborative working, this easy to follow, one hour webinar will demonstrate the value of multi-agency working, illustrate the importance of respite care and help you connect to similar services in your local area. After just one hour, log off ready to:
Access services working in the community to support complex needs
Advance your approaches to building an effective care plan with your adult clients
Investigate how you can connect with SEN schools, adult services and GPs to improve outcomes
Raise awareness and best practice for adults with complex needs and disabilities
Evaluate the impact of providing respite services families, carers and clients
Support and guidance for you in your own time
Assess and determine the opportunities available to improve outcomes for adults with life limiting conditions in the community. Join to benefit from:
40 minutes presentation time and 15 minutes Q&A session with the Myriad Centre
Important guidance and evidenced insights for profound learning disability
Featuring an engaging video you can access in your own time
Free to all NHS and public sector professionals
Immediately accessible on the 'watch now' tab
1 hour video | Filmed on Thursday 27th April 2023 | featuring:

Introduction and instructions

Richard Whateley, Director, The Myriad Centre

Person Centred Care Planning for Adults with Complex Needs in the Community

Ensuring multi-disciplinary care planning for complex needs and learning disabilities
Demonstrating the benefits of collaborative, joint decision making with parents and carers to support day care
Measuring outcomes in delivering effective holistic respite care for parents, carers and clients

Alison Cooke, Clinical Lead, The Myriad Centre

Question and answer session

Your webinar host and presenter will use this time to answer the questions asked throughout the presentation plus any discussion points raised

Close of webinar
First-hand speaker experience
---
Alison Cooke is a children's and adult nurse and health visitor with a BSc (hons) in Health Studies and a MA in medical ethics and law. She has over 25 years' experience working within children's and adult palliative care. In 2002 Alison became the first Care Development Manager for the Association of Children's Hospices, (now Together for Short Lives) from where she moved to become Clinical Lead for Children's Community Nursing Services in Coventry. From 2006 - 2016, she was Director of Care at Rainbows Hospice for Children and Young People in the East Midlands. A founder member of the Open University Sexuality Alliance in 2011, Alison has completed several independent consultancy projects and presentations. Alison is currently Client Care Development Manager at The Myriad Centre in Worcestershire, an organisation that provides day care support for adults with profound and multiple learning disabilities and complex health needs.
Supporting NHS professionals
Your company associated with an educational forum
Reach out to your current or a new audience