On-demand
On-demand: featuring presentation and speaker Q&A: log on to update your knowledge about the Global Chronic Obstructive Lung Disease (GOLD) strategy for the prevention, diagnosis and management of Chronic Obstructive Pulmonary Disease (COPD). Take this time to improve your patient outcomes and consider the palliative implications of COPD whilst advancing your treatment practices.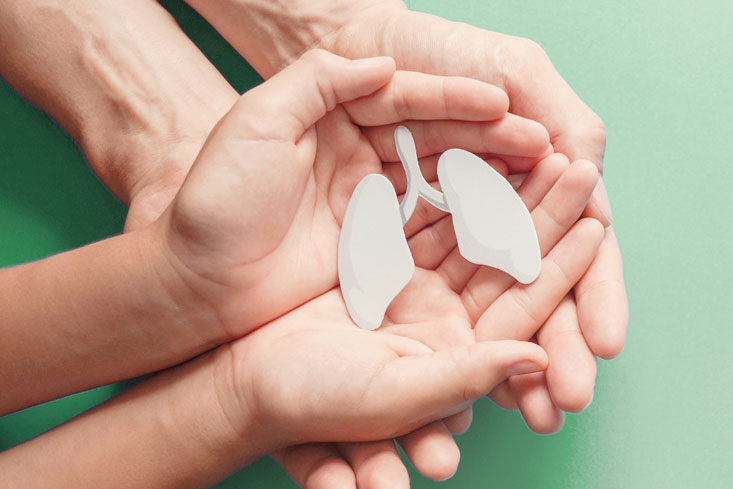 On-demand
1 CPD hour
Free
Through a case study presentation, learn how you can practically implement the GOLD strategy to improve your treatment skills. Log on for just one hour to:
Update your understanding of GOLD guidelines for COPD
Implement the latest GOLD strategy updates for your COPD treatment approaches
Facilitate shared decision making and proactive management of patients with COPD
Improve your palliative care approaches for the management of COPD
Support and guidance for you in your own time
Assess and determine the opportunities available to improve outcomes for adults with a life limiting condition in the community. Join to benefit from:
One hour of presentation and speaker Q&A
Featuring an engaging video you can access in your own time
Free to all NHS and public sector professionals
Immediately accessible on the 'watch now' tab
1 hour video | Filmed on Monday 17th April 2023 | featuring:

Introduction and instustions

COPD: The GOLD Guideline 2023 Update

A review of the 2023 GOLD Guidelines with emphasis on the recent updates and proposed change in definition of COPD
Assessment of the 2023 GOLD Guidelines with particular reference to primary care of patients with COPD and non-pharmacological aspects of care
A review of recommendations regarding palliative care considerations in COPD

Question and answer session

Your webinar host and presenter will use this time to answer the questions asked throughout the presentation plus any discussion points raised
Build your confidence and upskill your work with your patients' to enable them to utilise the GOLD guidelines and improve your patients COPD management

Dr Rachel Garrod, Respiratory Physiotherapist and Senior Lecturer, University of Galway

Close of webinar
First-hand speaker experience
---
Respiratory Physiotherapist and Senior Lecturer
Rachel graduated from Guys School of Physiotherapy in 1991 and then worked in a number of teaching hospitals in London. In 1987 she obtained an M.Sc. in Health Sciences and specialised in respiratory care. In 2001 she was awarded a PhD in pulmonary rehabilitation. As Assistant Professor Physiotherapy, St George's University she led on undergraduate and post graduate respiratory teaching and research. With over 100 peer reviewed publications, a number of book chapters and as editor of "Pulmonary Rehabilitation: An interdisciplinary approach", she is an international expert on Chronic Obstructive Pulmonary Disease (COPD) and Pulmonary Rehabilitation.
Clinically, Rachel's area of expertise is in the delivery of exercise for people with chronic health problems, such as diabetes, COPD, renal failure and hypertension. Her rehabilitation programmes feature components such as balance re-education, progressive resisted exercise, gait and posture training. She teaches breathing re-training, Inspiratory Muscle Training and provides physical activity therapies for people with cardio-respiratory conditions, such as asthma, emphysema, hyperventilation, and panic disorders. She is trained in both mindfulness and hypnotherapy.
Rachel moved to Spain in 2014, where she provides domiciliary and online respiratory physiotherapy / pulmonary rehabilitation. She works in in conjunction with a number of hospitals and clinics in Marbella. Rachel continues to be active in lecturing; 29th Annual Panhellenic Scientific Congress of Physiotherapy, Athens, December 2019; a series of webinars for the Irish Society of Chartered Physiotherapists in Respiratory Care, February 2021; Symposium "Dysfunctional Breathing Patterns" Irish Chartered Society of Physiotherapists Annual Conference 2021. In June 2022 she provided 2 days lecturing "Advanced Pulmonary Rehabilitation" for the Irish Respiratory Physiotherapy Society and has recently been appointed module lead for Galway University´s MSc in Pulmonary Rehabilitation.
Rachel, in conjunction with a late stage COPD patient, has recently published "The Secret to Thriving with COPD" – a unique book written for people with COPD which advocates for pulmonary rehabilitation using the patient perspective and that of a health professional. Rachel has an online video based course, "A Guide to Better Breathing for Life" which is available on Udemy.com.
Supporting NHS professionals
Your company associated with an educational forum
Reach out to your current or a new audience