Video & Slides
Featuring presentation videos and accompanying slides: this online conference will help you to overcome the barriers caused by Covid-19, tackling the challenges of polypharmacy and combatting the mounting pressures facing you and your colleagues. Attend this interactive forum with established and aspiring independent and non-medical prescribers, log off feeling motivated and armed with best practice procedures.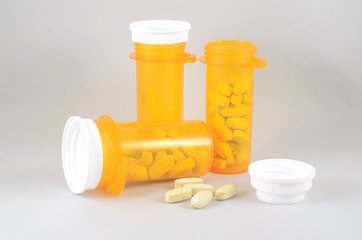 On-demand
3 hours
£299+VAT
3 hours Continuing Professional Development: what you will learn
Take away practical approaches to your challenges and progress the necessary advances in your service:
Evaluate the effect of Covid-19 antibiotic resistance and how you can make a positive difference
Streamline your prescription procedures during times of high demand
Ensure collaboration between secondary and primary services to improve efficiency
Optimise your virtual prescribing to ensure timely access to medicine
Deliver safe and effective medication reviews to improve patients' quality of care
Build your legal competencies and responsibilities to avoid common errors
Meet your education and training needs in your own time
Update your best practice and focus on all aspects of independent prescribing, plus benefit from:
3 CPD hours of presentation and speaker Q&A
Featuring engaging video and accompanying slides
Available at £299 + VAT for NHS and public sector professionals
Download and view in your own time
CPD Certificate issued to you after viewing the video
1

Introduction, instructions and chair's opening remarks

Jane Portlock, Professor of Pharmacy Postgraduate Education, Director of Pharmacy, University of Sussex

National updates for 2021
2

Standards for prescribing programmes: becoming 'prescribing ready'

Claire May, Senior Lecturer in Pharmacy Practice, University of Sussex

Improving prescribing practices
3

Guidance for structured medication reviews and medicines optimisation

Lizzie Corteville, Locality Lead Pharmacist, West Hampshire Clinical Commissioning Group

4

Your questions and answers with Claire May and Lizzie Corteville

Prioritising professional wellbeing
5

Managing the pressures of independent prescribing and ensuring effective support networks

Christine Steel, Founder & CEO, Mind Health And Wellbeing Limited

6

Your questions and answers with Christine Steel

Legal issues and clinical negligence
7

Exploring the legal aspects of prescribing to avoid errors

Nick Cheesman, Legal Officer & Solicitor, Royal College of Nursing

8

Tackling professional challenges and maintaining competencies

Fiona Peniston-Bird, Prescribing Programme Lead for Nurses, Medway School of Pharmacy, University of Greenwich

9

Your questions and answers with Nick Cheesman and Fiona Peniston-Bird

10

Chair's final remarks and close
Learn tactics of how to reactivate good prescribing habits and improve patient health literacy with:
---
Professor of Pharmacy Postgraduate Education
As a pharmacist, postgraduate tutor for pharmacists and an academic, I have spent a number of years creating and delivering education, initially at undergraduate and postgraduate level at the University of Portsmouth and then at the University College London School of Pharmacy.
These education roles have led to the development of research interests and numerous PhD projects in pharmacy education such development of peer mentors, the role of simulation in undergraduate pharmacy, development of placement education using the "Pharmacy Live" concept of immersive education, the place of professional leadership in undergraduate education, development and evaluation of new roles for pharmacy, development and evaluation of psychological approaches to helping people make healthy choices and the evaluation of the concept of Healthy Living Pharmacy.
I am currently Director of Pharmacy at the University of Sussex, with a continued interest in pharmacist prescribing.
---
Liz has been qualified as a pharmacist for 33 years. For the first ten years, she worked in hospital pharmacy running a Medicines Information Centre for healthcare professionals and providing a clinical service to medical wards. Liz has a special interest in cardiovascular medicine and care of the elderly.
For the last 20 years she has worked in primary care, working with GPs and practice nurses to provide medicines optimisation services to patients across West Hampshire CCG. She helps lead a team of around 35 pharmacists and pharmacy technicians working in GP practices. Liz is passionate about patient safety and has managed several campaigns within the CCG to optimise medicines and deprescribe problematic drugs in the context of inappropriate polypharmacy, especially in the frail elderly.

60 Second Interview
Question :What has been your route into the industry?
Answer :The first part of my career was spent in hospital pharmacy with a special interest in Elderly Care, Cardiovascular Medicine and Medicines Information. I have been working with GPs in Primary Care optimising medicines for over 20 years now. In those pioneering days, the role of the primary care pharmacist was completely new.
Question :Why have you become involved in your particular specialisation?
Answer :I have a passion for patient safety and the elderly have much to gain from high quality comprehensive medication review services which include deprescribing inappropriate medicines.
Question :What do you consider to be the biggest challenge at the moment and why?
Answer :The workload and pressures in general practice mean that medication review is often not given the importance it deserves. Many elderly people living with frailty are taking too many medicines and are at risk of harm from them.
Question :What do you consider to be the biggest threat at the moment and why?
Answer :The growing lack of availability of generic medicines due to Brexit.
Question :Who will be most interested in the subject matter of the conference and in particular, your topic?
Answer :Prescribers interested in knowing more about Polypharmacy and Deprescribing, particularly in the frail elderly.
Question :What do you expect your delegates to "take away" with them at the end of the conference?
Answer :• Continuing to promote comprehensive medication review & deprescribing is a worthwhile patient safety activity and contributes positively in the 5-year WHO Patient Safety Challenge • Deprescribing forms an essential part of tackling inappropriate polypharmacy, reducing harm from medicines and reducing costs from over-prescribing (including avoidable hospital admissions) • Deprescribing is essential for managing the frail elderly • Provision needs to be made as part of frailty pathways for expert medication review and deprescribing services
---
Mind Health And Wellbeing Limited
Reducing Stress for Students
Christine has a passion to find ways to lower the levels of anxiety and stress suffered by students. Having personally experienced the impact that the stress of education can have on health with her own daughter.
Reducing stress for students became Christine's mission to help students navigate the pressures of education on their health and to stop them experiencing what her daughter went through.
She believes in prevention and finding ways to reach a balance between education and health to avoid suffering from burnout.
Christine's passion for reducing stress for students has also led her into expanding her support into helping and encouraging others who work in some of the most stressful sectors.
Sharing tools and techniques, insights, and knowledge to help reduce anxiety and stress and to encourage taking care of your own wellbeing.
Christine has been creating and developing talks and workshops to be able to share the importance of taking your own self-care seriously.
Christine has been a lifelong learner and a researcher through her love of books, adding to her life experiences. Further supporting as a Mental Health First Aider and Wellbeing Champion in her daily life.
---
Senior Lecturer in Pharmacy Practice
I am a versatile Pharmacist with experience in academia, Primary Care and community pharmacy including NHS budget management. I have excellent clinical and product knowledge and a wide understanding of prescribing issues in both primary and secondary care. I am committed to developing my own career, to supporting the development of others and to keeping the patient at the centre of Pharmacy's wider agenda.
Throughout my pharmacy career I have been involved in delivering training to various members of pharmacy staff and in the last few years this has progressed to designing training packages for undergraduate and postgraduate students including being lead for an Independent Prescribing Programme in the South East.
---
Legal Officer & Solicitor
---
Prescribing Programme Lead for Nurses, Medway School of Pharmacy,
£299 + VAT for you to download and view in your own time
Click on 'Book Place' and complete your details
Held as an interactive online forum and now available to you as a series of video presentations, here is some feedback on the excellent content from the professionals who attended:
"Everyone was great, but would like to say thanks to Nick Cheeseman for his presentation and especially for sharing how the process of reporting to NMC works"

Driving Forward Independent Prescribing Practices, November 2021
"Excellent content and beyond excellent support/communication from SBK"

Driving Forward Independent Prescribing Practices, November 2021
"Timely, informative and useful"

Driving Forward Independent Prescribing Practices, November 2021
If you purchase and view the presentation video and accompanying sides, you will be in good company! The following is an insight into the job titles and organisations who came to Driving Forward Independent Prescribing Practices when it was held on Thursday 11th November 2021: