Video & Slides
Featuring presentation videos and accompanying slides: Join this online training course to discover how to maximise your ICU resources and benefit from the shared experiences of colleagues who have successfully expanded their services. Drill down into the detail of preventing and managing delirium and explore how to develop key roles in your team to prevent post intensive care syndrome. Log off equipped with new knowledge to enable effective, early rehabilitation during your patients stay in intensive care.
If you would like to attend a future event on this topic, please email our Customer Service Team or telephone 01732 897799. They will be happy to assist you.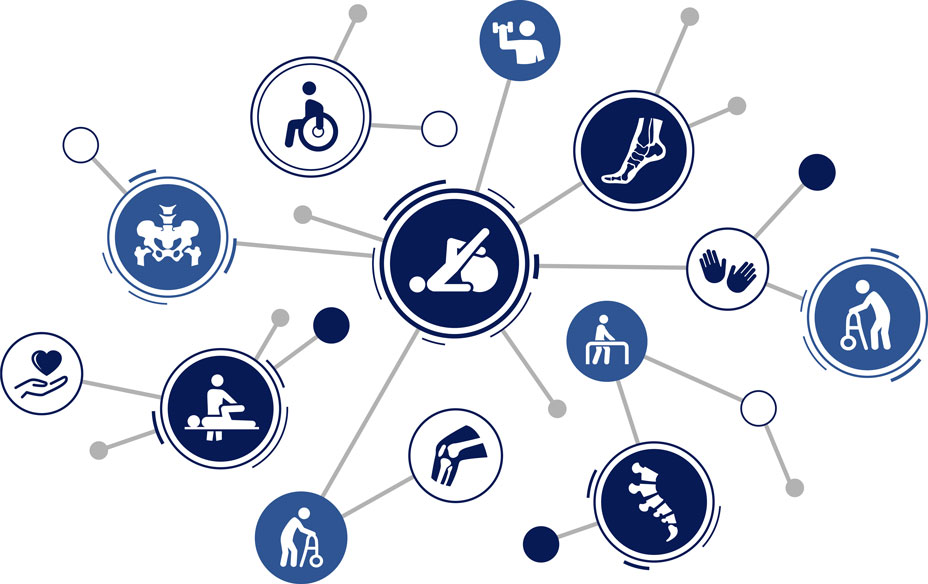 On-demand
3.5 hours
£299+VAT
3.5 hours Continuing Professional Development: what you will learn
This well-pitched, knowledge-sharing day will provide hands-on case study presentations on:
Improving your decision-making choices and patient advocacy skills for delirium management
Ensuring your competency of initial checks to prevent delirium
Early rehabilitation to prevent post intensive care syndrome
Effectively recording data to build a compelling business case
Develop your understanding on the identification and prevention of delirium
How to reduce the Richmond Agitation-Sedation Scale (RASS) score
Practical steps to improve diet and reduce muscle wastage
Evolving the role of occupational therapists ensure early rehabilitation
Understanding the impact medication can have on delirium in the ICU
Meet your education and training needs in your own time
Take away ideas from the trailblazers and adapt them for your own service, plus benefit from:
3.5 CPD hours of presentation and speaker Q&A
Featuring engaging video and accompanying slides
Available at £299 + VAT for NHS and public sector professionals
Download and view in your own time
CPD Certificate issued to you after viewing the video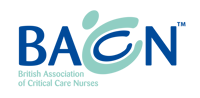 1

Introduction, instructions and chair's opening remarks

Catherine Plowright, British Association of Critical Care Nurses

Advancing your critical care service
2

Capturing data to improve funding for the expansion of your ICU rehabilitation

Summarising the evidence base for early rehabilitation
Demonstrating how you can accurately capture data to create a compelling business case
Case studies: Exemplary models of care with funded ICU recovery services

Zoe van Willigen, Clinical Specialist and Lead Physiotherapist Critical Care, University Hospital Southampton NHS Foundation Trust

3

Questions and answers with your speakers

Seminar Session: Exploring prevention and management of delirium
4

Practical, non-pharmaceutical prevention strategies for delirium during ICU

Preventing delirium: repeated reorientation, cognitive stimulation and hydration
Considering the role of light, noise and early mobilization to tackle delirium in ICU
Improving sleep hygiene to advance reduce sleep deprivation and enhance healing

Led by Dr Ramprasad Matsa, Consultant Intensivist, Clinical Lead, Critical Care Rehabilitation and Follow up, Royal Stoke University Hospital

5

Updated understanding of pharmacological management of delirium

Reducing delirium in your unit with pharmaceutical measures
Understanding the right delirium treatment: how to choose?
Implementing a delirium tool derived from DSM criteria to improve rehabilitation outcomes

Led by Dr Ramprasad Matsa, Consultant Intensivist, Clinical Lead, Critical Care Rehabilitation and Follow up, Royal Stoke University Hospital

6

Questions and answers with your speakers

Maximising your rehabilitation provisions
7

Case study: Incorporating rehabilitation into the healthcare support worker role

Angie Westwood, Critical Care Outreach Team Matron, Mersey and West Lancashire Teaching Hospitals NHS Trust

8

Questions and answers with your speakers

Psychologically supporting staff in critical care
9

Thriving at work: Improving psychological support for staff to maintain an effective critical care service

Practical management skills to recognise and prevent staff burnout
Exploring individual and service led approaches to better support staff wellbeing- what can you do, what do we all need to do?
Signposting your colleagues: where and when to seek further help and the role of an integrated Practitioner Psychologist

Dr Julie Highfield, Consultant Clinical Psychologist and National Wellbeing Director for the Intensive Care Society, Cardiff and Vale University Health Board

10

Questions and answers with your speaker

11

Chair's closing remarks
---
British Association of Critical Care Nurses
Catherine trained in Glasgow and qualified in 1985. She has worked within a variety of critical care settings since 1987 and was a Consultant Nurse in Critical Care until 2017. She then worked as a Consultant Nurse in Acute Care until 2021 in the South East of England.
Catherine has presented at many conferences (nationally and internationally), has published numerous papers in peer reviewed journals and she has been a member of the Scientific Committee for the British Association of Critical Care Nurses (BACCN) conference since 2013. Catherine is a peer reviewer for numerous journals, including 'Nursing Times', 'Nursing in Critical Care' and 'Intensive and Critical Care Nursing', and she is on the Editorial Board for the latter two journals. Catherine was on the National Board of the BACCN Association as a Professional Advisor until September 2023. She took early retirement at the start of 2021 and has worked at a vaccination centre and within a virtual ward team in Staffordshire since January 2021.
---
Clinical Specialist/ Lead Physiotherapist Critical Care
University Hospital Southampton NHS Foundation Trust
---
Consultant in Acute and Intensive Care Medicine
University Hospitals North Midlands
Dr Ram Matsa is the Lead for critical care rehabilitation and has set up a comprehensive ICU rehab within the hospital. He also has developed an innovative "Single point Access- pilot COVID follow up service" and has demonstrated a significant "unmet needs" for critically ill covid patients. Has a special interest in sleep, cognition, and delirium in intensive care patients and organised a National ICU Rehab Conference at UHNM. Ram is also a member in the FICM educational subcommittee and co-leads the" Case of the Month" section in the FICM education. He serves as a member of the COBA Faculty at the ESICM office and has contributed to the revised COBATRICE curriculum.
Ram is the Lead for Procedural Skills ( MBBCH Program) at School of Medicine, Keele University and has introduced the Ultrasound Skills in Undergraduate education.
Ram is the lead in point of care ultrasound in acute medicine and has been a "Founder member" of the Focussed acute medical ultrasound at Society of Acute Medicine and has co-written the national Curriculum for Acute medical ultrasound which is currently an essential skill for Acute medical trainees.
Ram has significant research interest and has contributed to number of peer reviewed publications in acute care ultrasound and Renal biomarkers in critical care. He is actively involved in Critical care rehab research.

---
Consultant Clinical Psychologist and Lead for Organisational Health
Adult and Paediatric Critical Care, Cardiff
Dr Julie Highfield is a Consultant Clinical Psychologist & Lead for Organisational Health in Adult and Paediatric Critical Care, Cardiff. She is the National Project Director for Wellbeing in the Intensive Care Society. She has a long experience of working as a psychologist in medical and health care settings and works closely with staff in their experience of working in healthcare, as well as advising managers on matters of workforce wellbeing. Julie has worked with the British Psychological Society and its Division of Clinical Psychology in Wales. She led the BPS team writing the National Guidance for Staff in the Coronavirus Pandemic.
Julie has been part of work with APPG in Parliament for both the British Psychological Society and the Intensive Care Society. She has also worked with the Welsh Assembly Government, including as the lead for Critical Care Workforce Task and Finish Group, and Modelling for Rehabilitation for patients post COVID-19, and the Wellbeing Conversation Tool. She has a number of publications and book chapters in the field of critical care, staff wellbeing and leadership.

---
Critical Care Outreach Team Matron
Mersey and West Lancashire Teaching Hospitals NHS Trust
£299 + VAT for you to download and view in your own time
Click on 'Book Place' and complete your details
Take a look at just some of the excellent feedback from attendees on the day:
"Excellent opportunity to get the thoughts / experiences of different people within critical care"

Enhancing Service Provisions in your ICU, October 2023
"Very good training. Interesting speakers. Good use of break out rooms (not all online courses do this!)"

Enhancing Service Provisions in your ICU, October 2023
"Really informative, great for networking and bringing new ideas to our own ICU"

Enhancing Service Provisions in your ICU, October 2023
"Angie's talk was very informative and some interesting things to take forward!"

Enhancing Service Provisions in your ICU, October 2023
"Very well organised and carried out day, thank you!"

Enhancing Service Provisions in your ICU, October 2023
If you purchase and view the presentation video and accompanying sides, you will be in good company! The following is an insight into the job titles and organisations who came to Enhancing Service Provisions in your ICU when it was held on Tuesday 31st October 2023: