On-demand
On-demand: featuring presentation and speaker Q&A: this webinar has been designed to benefit all NHS healthcare professionals who would like to learn more about improving financial wellbeing during this cost of living crisis.
Be guided by the Money and Pensions Service on how to access the right tools and resources to help alleviate the mental burden of money worries during the cost of living crisis. Discover how to have meaningful conversation about money, how you can support others in your workplace and the simple tricks you can use to improve your own mental and physical wellbeing.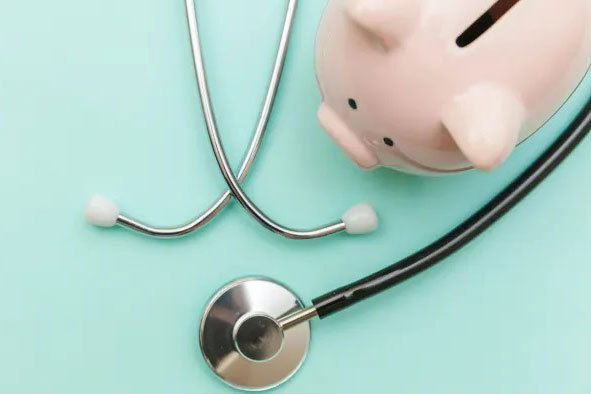 On-demand
1 hour CPD
Free
Designed to support those worried about how the cost of living crisis impacts them and their colleagues, this one hour webinar will provide expert guidance on improving financial wellbeing for the NHS healthcare professionals. After just one hour, log off and:
Feel positive about steps that can be taken to alleviate your concerns
Gain new understanding on how money worries can impact your physical and mental health
Be empowered to have meaningful conversations about money with your team
Feel confident that you have the tools and knowledge to support others on their financial journey
Support and guidance for you in your own time
One hour of presentation and speaker Q&A
An engaging video you can access in your own time
Free to all NHS and public sector professionals
Immediately accessible on the 'watch now' tab
1 hour video | Filmed on Wednesday 14th December 2022 | featuring:

Leader's introduction

Sarah Murphy, Senior Health, Social Care and Welfare Systems Strategy Lead, Money and Pensions Service

Financial wellbeing support for NHS Healthcare Professionals

Why our financial wellbeing is as important as our physical and mental wellbeing
Tools and resources to support your own financial wellbeing
Practical tools to help you support your team with their financial wellbeing

Cath Laycock, Pensions Technical Specialist, Money and Pensions Service

Question and answers

Sarah and Cath will be answering the questions and comments that came into the chat box during their presentation, engaging with the thoughts and feelings of the professionals who attended this webinar live.
First-hand speaker experience
Make the first steps in improving your financial wellbeing and to build a better, more confident future with:
---
Senior Health, Social Care and Welfare Systems Strategy Lead
Money and Pensions Service
---
Pensions Technical Specialist
Money and Pensions Service
Supporting NHS professionals
Your company associated with an educational forum
Reach out to your current or a new audience