On-demand
On-demand: featuring presentation and speaker Q&A: Specifically created for all NHS staff at this time of immense strain. If you would benefit from re-shaping your thinking, improving the management of your stress levels and engaging with effective coping strategies then take one hour out and benefit from the compassionate insight of Cathe Gaskell and Bob Brotchie.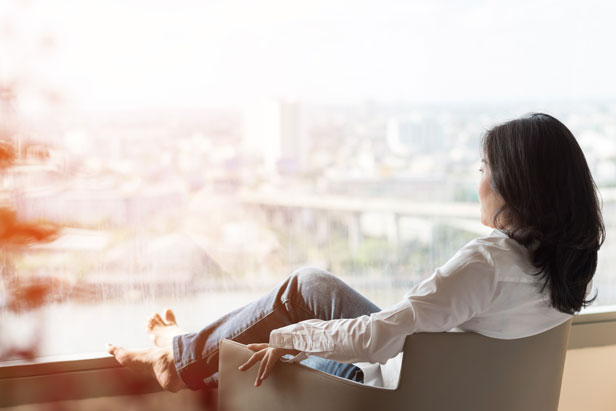 On-demand
1 hour CPD
Free
Guidance and understanding to help you to develop your self-care
Packed with examples that will share best practice advice on maintaining your wellbeing whilst you deliver your best care, plus benefit from:
40 minutes of presentation plus a 20 minute live Q&A
A free forum where you can benefit from experienced speakers who understand your pressures
Featuring an engaging video you can access in your own time
Immediately accessible on the 'watch now' tab
1

Introduction and instructions

Cathe Gaskell, The Results Company & Bob Brotchie, Anglia Counselling ltd

2

Improving self-care and wellbeing: webinar for NHS professionals

3

Question and answer session: enabling tools and guidance to help NHS workers mentally manage pressure

4

Close of webinar
First-hand speaker experiences
---
Cathe Gaskell has held former positions of Director of Nursing, Deputy Chief Executive and Interim Chief Executive and now works independently through her own consultancy.
Cathe uses her expertise as an Independent advisor acting as a critical friend to multiple healthcare providers. Her specific focus is in helping teams within the health arena work more effectively and understand their individual impacts on workplace culture.
Cathe is interested in the link between language and conflict and building better rapport in workplace relationships through a greater awareness of the impact of the words we choose to use.
Cathe is currently focussing on personal resilience skills and self care for teams working through Covid and looking at the evidence around positive psychology to promote daily interventions to support hope and find joy in the workplace.
---
Counsellor and Founder At Anglia Counselling Ltd and Mindset Coach at bobbrotchie.com Formerly a leading Paramedic Bob was honoured to have also served a three year tour with his regional air ambulance service. Bob provides bespoke counselling services to clients in the privacy and comfort of a truly welcoming environment at his Anglia Counselling company office, located near Newmarket in Suffolk, England. Bob also provides professional online counselling, for local, national, and international clients. The therapeutic models offered are bespoke to the client's needs, especially those in receipt of 'childhood emotional neglect' (CEN), whilst integrating a mindful approach to psychotherapy and cognitive behaviour therapy (CBT) principles. For clients experiencing trauma and/or phobia, Bob offers EMDR (Eye Movement Desensitisation and Reprocessing or The Rewind Technique). Bob has a growing passion for the subject and value of Emotional Intelligence.
Supporting NHS professionals
Your company associated with an educational forum
Reach out to your current or a new audience