Thu 17 Mar 2022 09:00-12:50
Online Forum
Come together online with haematology MDTs from across the country to find out what is going on nationally, and get yourself and your team up to date. Take away important information on the latest developments to put into practice and improve your diagnosis, treatment and management of your patients.
Limited free NHS places available
There are limited numbers for this online forum. Please cancel your place in writing by emailing the bookings team if you can no longer attend. Non-attendance without written cancellation will result in £100 plus VAT charge.
You may also be interested in Developing Cancer Rapid Diagnostic Pathways and Enhance your Oncology Nurse-Led Telephone Triage Assessment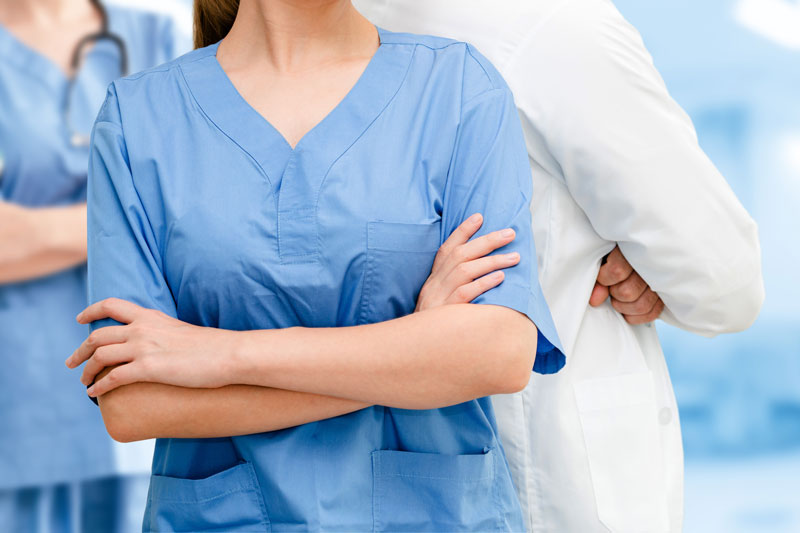 3 hours Continuing Professional Development: what you will learn
Build your confidence for managing the care of your patients from triage and to treatment. This dedicated forum will focus on:
An overview of CAR T-Cell Therapy
Developing emergency haematological provisions
Management considerations for CLL and Multiple Myeloma
Attend this online NHS event from the comfort of your own home
Packed with examples of best practice, novel ideas and expert advice, plus benefit from:
Meeting each other – turning on your videos and microphones in the breakout rooms
Listening and watching presentations and speakers' Q&A – in the main conference room with a chair
Taking part in facilitated interactive sessions – enabled by moderators in the breakout rooms
Feeding back and engaging – using the chat box and moderators sharing content in the main conference room
9:00

Join, tech support and opportunity to network in breakout rooms

9:30

Introduction, instructions and chair's opening remarks

Sarah Henshaw, Myeloma Clinical Nurse Specialist, Nursing Lead and Trustee, Nottingham University Hospitals NHS Trust, UK Myeloma Forum and Myeloma UK Board of Directors

Specialist treatment explored
9:40

An overview of Chimeric Antigen Receptor (CAR) T-Cell Therapy

Understanding patient suitability
Guidance for managing toxicities and referrals
Future planning: moving toward ambulatory care

Dr Reuben Benjamin, Consultant Haematologist and Honorary Senior Lecturer, King's College Hospital NHS Foundation Trust

Developing emergency provisions
10:10

Triaging, diagnosing and treating haematological emergencies

Recognising the signs and symptoms of common and uncommon haematological emergencies
Guidance for identifying and managing Tumor Lysis Syndrome (TLS)
Determining when cases should be considered emergencies and how to manage those patients

Dr Rebecca Frewin, Consultant Haematologist, Gloucestershire Hospitals NHS Foundation Trust

10:40

Sponsored presentation from Bristol Myers Squib

10:50

Questions and answers with the speakers

11:00

Interactive discussion: Improving MDT collaboration to achieve robust diagnosis and management

Breaking into small groups to discuss and share your experiences on this important topic with your fellow attendees

11:20

Screen break

11:30

Feedback from interactive discussion on Improving MDT collaboration to achieve robust diagnosis and management

Moderators will go on screen to feedback what has been discussed and learnt in the individual breakout rooms. Whilst the presenters are speaking, you can feedback your comments and questions using the chat box function.

Management considerations
11:40

Effective treatments and symptom management for Multiple Myeloma

Understanding the latest research, guidelines and management policies
Considering all treatment options for newly diagnosed patients
Management considerations for new Multiple Myeloma drug treatments

Sarah Henshaw, Myeloma Clinical Nurse Specialist, Nursing Lead and Trustee, Nottingham University Hospitals NHS Trust, UK Myeloma Forum and Myeloma UK Board of Directors

12:10

Enhancing management and treatment of Chronic Lymphocytic Leaukemia (CLL)

Latest guidelines and management techniques for CLL diagnosis
Exploring developing treatment options and combination therapies
Effectively recognising and signposting side effects

Dr Dima El-Sharkawi, Consultant Haematologist, The Royal Marsden NHS Foundation Trust

12:40

Questions and answers with the speakers

12:50

Chair's closing remarks and close of forum
Your confirmed speakers to date:
---
Myeloma Clinical Nurse Specialist, Nursing Lead and Trustee
Nottingham University Hospitals NHS Trust, UK Myeloma Forum and Myeloma UK Board of Directors
---
Consultant Haematologist and Honorary Senior Lecturer
King's College Hospital NHS Foundation Trust
---
Gloucestershire Hospitals NHS Foundation Trust
---
The Royal Marsden NHS Foundation Trust
This online meeting is ideal for NHS professionals working in haemato-oncology MDTs. This includes but is not limited to:
Lead Nurses, CNS, Matrons and Sisters in Oncology and Haematology
Clinical Nurse Specialists in Pain Management and Palliative Care
Consultant Haematologists, Consultant Medical Oncologists and Speciality Doctors
Pharmacists, Medical Managers and Service Managers
This event follows a series of successful immuno-oncology online events during 2020 and 2021. The forums received excellent feedback – but don't take our word for it. Here is what attendees said about "Recognising and Treating ImmunoOncology (IO) Side Effects" in November 2021:
"An excellent morning. Really enjoyed the balance between the (complex) science of checkpoint inhibitors and case studies that illustrated the importance of careful assessment and multi-professional working relationships"

Somerset NHS Foundation Trust
"Excellent event - real experts and very useful content/subjects"

United Hospitals of Leicester NHS Trust
"Great session with experts who were knowledgeable and explained things very well"

Worcester Acute Hospitals NHS Trust
"It was pitched perfectly for me"

Portsmouth Hospitals University NHS Trust