On-demand
On-demand: featuring presentation and speaker Q&A: this 1 hour CPD webinar has been created for diabetes healthcare professionals to refocus and learn how to foster positivity and build a resilient team. Benefit from knowledgeable speakers Dr Dorothy Frizelle and Dr Rajeev Raghavan, who will guide you through how to manage increased stress levels, improve your communication, maintain productivity and enhance your working environment.
A full list of all upcoming Diabetes events can be viewed at the official Diabetes National Networking Forum website.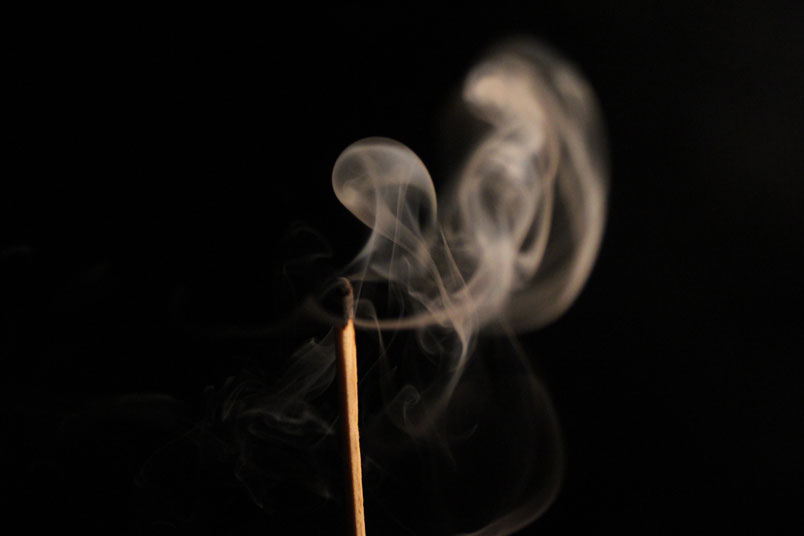 On-demand
1 hour CPD
Free

1 hour Continuing Professional Development: what you will learn
This crucial webinar is designed to demonstrate practical and useful techniques to enable you to reduce burnout and foster positivity in your diabetes service, plus answer your questions on:
Managing increased levels of stress
Developing a compassionate working environment
Staying connected and improving communication
Maintaining productivity within your team
Implementing empathy strategies
Fostering a positive work environment
Improving engagement and retention
Watch this online event from the comfort of your own home
This 'Overcoming Burnout in your Diabetes Team' webinar is sponsored by Abbott. By attending the webinar you will benefit from:
40 minutes demonstration time and 20 minutes Q&A session with Dr Dorothy Frizelle and Dr Rajeev Raghavan
Featuring an engaging video you can access in your own time
Free to all NHS and public sector professionals
Immediately accessible on the 'watch now' tab

1 hour video | Filmed on Tuesday 5th October 2021 | featuring:
1

Overcoming Burnout in your Diabetes Team

Managing increased levels of stress within yourself and your team and developing a compassionate workforce
Recognising achievements, staying connected and improving communication within your team to maintain productivity
Examples of effective empathy strategies: how to foster a positive work environment and improve team engagement and retainment

Dr Dorothy Frizelle, Consultant Clinical Health Psychologist, The Mid Yorkshire Hospitals NHS Trust

2

Question and answer session

Your webinar host and presenter will use this time to answer the questions asked throughout the presentation plus any discussion points raised
This is a great opportunity to regroup, refocus and build a resilient and positive team to drive forward your service

Dr Dorothy Frizelle, Consultant Clinical Health Psychologist, The Mid Yorkshire Hospitals NHS Trust and Dr Rajeev Raghavan, Consultant Physician Endocrinology and Diabetes, The Royal Wolverhampton Hospitals NHS Trust

First-hand speaker experience
---
Consultant Clinical Health Psychologist
The Mid Yorkshire Hospitals NHS Trust
Dorothy is Head of Psychology Services for Mid Yorkshire Hospitals NHS Trust. The service delivers clinical care to patients and families across a range of medical specialties, including paediatric and adult diabetes and across community, hospital in-patient and out-patient settings. Her clinical practice area is with adults with diabetes and she has a particular interest in interactions between people with diabetes and healthcare professionals and how these can impact clinical outcomes. She is a member of the current UK NICE Diabetes Guideline Update Committee.
Dorothy is a Board Member for the UK Association of Clinical Psychologists; she is past Chair for the Faculty for Clinical Health Psychology, UK and was a member of the British Psychological Society's working party for End of Life Care and past Faculty Member for the European Association for Cardiovascular Prevention and Rehabilitation (EACPR). Dorothy currently sits on the National IAPT Stakeholder Group, is a member of the Psychological Professions Network Psychology in Physical Health Expert Advisory Group and is the National Co-Lead for England for the Diabetes-UK Diabetes Psychology Network. She is a regular reviewer of submitted articles related to behavioural aspects of LTC's for several high impact journals. She has published articles, book chapters and abstracts and regularly undertakes national and international teaching for MDT colleagues.
---
Consultant Physician Endocrinology and Diabetes
The Royal Wolverhampton Hospitals NHS Trust
Rajeev Raghavan (MD, FRCP) completed his basic medical education in Bangalore, India and then undertook further postgraduate training in Wales before completing diabetes and endocrine training in the southwest (Severn Deanery). He obtained his MD from the University of Portsmouth working with Prof Michael Cummings at Portsmouth Hospitals NHS Trust as part of a wider project studying the links between dysglycaemia, oxidative stress and the vascular endothelium with specific focus on the effects of aspirin.
Dr Raghavan's areas of interest currently are in Type 1 Diabetes Care, Technology in diabetes, Diabetic Retinopathy, Transitional Diabetes Care and the Psychology of diabetes. He has been promoting better care for diabetes through strengthening links between primary and secondary care, improving education for healthcare professionals regarding diabetes, translating use of novel technologies into everyday clinical care (eg Freestyle Libre) and promoting partnership working with people living with diabetes (eg remote/virtual consultations, patient education events).
Dr Raghavan has successfully established a Flash glucose monitoring program which has now reviewed over 300 patients in Wolverhampton & surrounds. He leads a pump team looking after 250 plus patients. Dr Raghavan has contributed to improving diabetes and eye care in Nigeria since 2017 via the WHO Vision 2020 links programme organised by the International Centre for Eye Health, London between the Royal Wolverhampton Trust and the University Teaching Hospitals Calabar, Nigeria.
Supporting NHS diabetes professionals
Supporting Weight Management in Isolation
Adapting your Diabetes Pregnancy Service during Covid-19 Webinar
Developing Useful Skills for Virtual Diabetes Consultations Webinar
Support your Adult Patients with the Artificial Pancreas System Webinar
Useful Communication Tools to Enhance Diabetes Patient Engagement
Virtual Consulting with Blood Glucose Data: Diabetes Service Support during COVID-19
Enhancing your Telephone Diabetes Consultations Webinar
Fatty Lumps Guidance for Diabetes Professionals Webinar
Flash Glucose Monitoring Patient Experience Webinar
Guide to Technology for Safe Diabetes Delivery Webinar
Improve your Remote Working for Diabetes HCPs Webinar
Utilise Time in Range through LibreView Virtually Webinar
Your company associated with an educational forum
Reach out to your current or a new audience