Video & Slides
Featuring presentation videos and accompanying slides: designed for NHS paediatric professionals, in both acute and community care, this presentation video focuses on pioneering rapid response teams, developing 'Hospital at Home' strategies and building community outreach teams. This is a comprehensive guide to reducing paediatric A&E referrals and keeping care in the community which will directly benefit you if you are working across the urgent and emergency care pathway.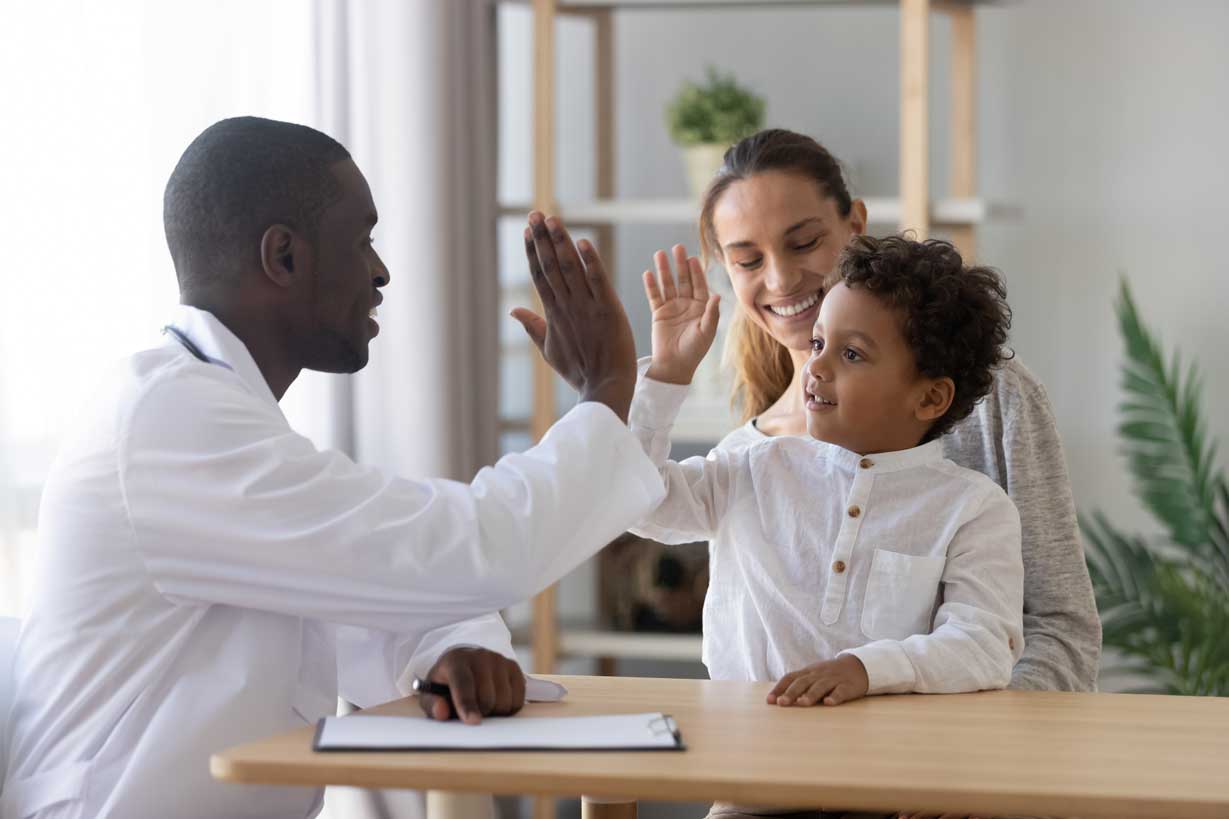 On-demand
4 hours
£299+VAT
4 hours Continuing Professional Development: what you will learn
Identify new collaborative approaches to community-based care and hear how they operate in parallel with acute settings. You will feel motivated and equipped to:
Implement collaborative approaches in primary services
Reduce inappropriate referrals to A&E
Integrate 111 to give clinical acute care at home
Increase the role of ambulatory care to prevent service entry
Set-up and manage your 'Hospital at Home' team
Evolving a Network Approach to LTV
Develop MDT approaches to effective discharge planning
Meet your eduction and training needs in your own time
Packed with examples of best practice, novel ideas and expert advice
4 CPD hours of presentation and speaker Q&A
Featuring engaging video and accompanying slides
Available at £299 + VAT for NHS and public sector professionals
Immediately accessible to download and view
CPD Certificate issued to you after viewing the video
7 presentations | 11 parts | 4 CPD hours | Filmed on Tuesday 8th June 2021
1

Chair's opening remarks

Nathan Griffiths, Consultant Nurse and Paediatric Emergency Medicine Governance Lead, Salford Royal NHS Foundation Trust

2

Building a 111 interface with Children's Rapid Response Teams

Lynn Fanning, Team Lead for Children's Rapid Response Team, Children's Community Nurse Practitioner, Cambridge Community Services

3

Q&A session with Lynn Fanning

4

Integrating RCPCH standards to treat children outside of acute settings

Ian Maconochie, Consultant Paediatric Emergency Medicine/Lead for Academic Emergency Medicine, St Mary's Hospital, Imperial College Healthcare NHS Trust

5

Delivering clinical acute care at home: the role of the 'Hospital at Home Team'

Zoe Tribble, Senior Nurse Integrated Paediatrics, Barts Health NHS Trust

6

Q&A session with Ian Maconochie and Zoe Tribble

7

Utilising Paediatric Assessment Units to reduce unplanned admissions

Vanessa Brown, Senior Matron Children's and Young People, Hull University Teaching Hospitals NHS Trust

8

Q&A session with Vanessa Brown

9

Providing Assessment and Treatment for Children at Home (PATCH)

Joanna Turner, Lead PATCH Nurse, Imperial College Healthcare NHS Trust

10

Setting up your Short-Stay Paediatric Assessment Unit (SSPAU) to streamline patient flow

Nathan Griffiths, Consultant Nurse and Paediatric Emergency Medicine Governance Lead, Salford Royal NHS Foundation Trust

11

Q&A session with Joanna Turner and Nathan Griffiths
First-hand speaker experiences
---
Consultant Nurse – Paediatric Emergency Medicine and Clinical Lead - Paediatric Unscheduled Care
Salford Royal NHS Foundation Trust
Nathan currently works as a consultant nurse in Paediatric Emergency Medicine at Salford Royal Hospital covering the Paediatric Emergency Department and Observation and Assessment Unit, he is also the clinical lead for Paediatric Unscheduled Care in the Trust. There is quite some variation in consultant nurse roles across the country involving an element of clinical, educational and strategic development. 70% of his workload involves working on the consultant medical rota within the emergency department and observation and assessment unit with supportive role in service development, governance and clinical skills development. Nathan also undertakes guideline development work for NICE including Guideline Development Group member for the Major Trauma Guidelines, formerly as a standing member of the Clinical Guideline Update Committee and now Clinical Expert. He is also a committee member for the paediatric subgroup of the Trauma Audit and Research Network (TARN).
Nathan qualified as a Registered Nurse (Child) in 2001 at the University of Wales, before taking up a staff nurse post within a general paediatric ward at Wrexham Maelor Hospital. Throughout his time there he developed two keen interests. Firstly; a keen interest in the development of nursing knowledge and clinical skills in paediatrics and also clinically, in emergency care. As a result of this interest he took up a paediatric practice development role, the first of its kind within the trust. With a desire to expand his knowledge he searched for a paediatric specific nursing degree, of which there were very few at the time, however managed to secure a place on the BSc Paediatric Nurse Practitioner course at St Martin's College. His progression though this course coincided with the culmination of a number of years of strategic reconfiguration of children's services within Greater Manchester. In 2007, this extra knowledge and the development of enhanced assessment skills enabled Nathan to take up an exciting and challenging role of Advanced Nurse Practitioner within the paediatric emergency and observation and assessment unit at Salford Royal hospital, in addition to undertaking an MSc in Advanced Practice. At the time this new role; the design and way of working of the assessment unit was almost unique.
Placing advanced nurse practitioners at the centre of the clinical decision making process, supported by consultant paediatricians and a nurse consultant allowed for Nathan to develop knowledge and skills in the assessment and management of a wide range of paediatric illnesses and injuries. After five years of consolidating his knowledge, an opportunity to develop some strategic skills presented itself with a move to Shrewsbury and Telford Hospitals NHS trust. The primary objective of the role was to support the development of an advanced nurse practitioner team in the paediatric department in order to support a wider strategic reorganisation of services within Shropshire. Nathan subsequently returned to Salford as a consultant nurse and the role that he undertakes today.
60 Second Interview
---
Question : What has been your route into the industry?
Answer : I qualified as a Registered Children's Nurse in 2001 and found myself working in the general paediatric ward of the North Wales district general hospital in which the school of nursing was co-located. I probably found my way into advanced practice almost by accident. Content with being a good nurse but with a (hopefully!) long career ahead of me I looked to build upon my diploma and find a relevant paediatric degree course. At the time there weren't too many to choose from and I stumbled across a BSc Paediatric Nurse Practitioner Degree at St Martin's College, Lancaster. This introduction to advanced health assessment opened up the opportunity for me to apply for a job within the redesigned paediatric health service of Greater Manchester at Salford Royal.
Question : Why have you become involved in your particular specialisation?
Answer : I have always had a keen interest in emergency care, resuscitation and trauma. The redesigned Greater Manchester Paediatric Services created a combined paediatric observation and assessment unit and emergency department. It was here, as part of a training programme that I undertook an MSc in Advanced Practice at the University of Salford. A mix of being in the right place at the right time, colleagues retiring at the right time, willingness to expand my knowledge and some hard work led to being appointed to a Nurse Consultant post in Paediatric Emergency Medicine which is where I remain!
Question : What do you consider to be the biggest challenge at the moment and why?
Answer : Trying to or being expected to; deliver more for less is possibly the biggest challenge facing every member of the NHS at present. Developing, championing and supporting advanced nursing roles continues to be a huge challenge. Some areas and individuals, groups and organisations are extremely proactive and supportive, where as there are occasions where the advanced nursing roles are seen as inferior, inadequate and unnecessary.
Question : What do you consider to be the biggest threat at the moment and why?
Answer : Increasing demand with finite resources.
Question : Who will be most interested in the subject matter of the conference and in particular, your topic?
Answer : Individuals who support or manage non-medical prescribers or non-medical prescribers who are looking for guidance to support their own future development.
Question : What do you expect your delegates to "take away" with them at the end of the conference?
Answer : That support and guidance for (usually) such a small critical mass of paediatric prescribers is not impossible and there are simple steps that can be taken to formulate a continuing development plan for this important role..
---
Children's Community Nurse Practitioner- Children's Rapid Response Team, Children's Community Nursing Team
Cambridgeshire Community Services NHS Trust
I started off my nursing career as a RGN/RSCN after qualifying at Great Ormond Street Hospital for Children in 1988. After a year working as a staff nurse at Queen Elizabeth Hospital for Children in Hackney Road on a paediatric medical ward I moved back home to Hertfordshire and trained as a midwife at Watford hospital. I continued to work as a midwife at Hemel Hempstead General Hospital for the next 10 years until I left to pursue a career as a health visitor by completing the BA (Hons) Specialist Community Practice degree at the University of Bedfordshire.
In 2008 I started studying for the MSc Children's Advanced Practice degree at South Bank University. This gave me a taste to return to a clinical role, so in 2009 I returned to my roots and joined the Children's Community Nursing Team. At the same time I became involved in the NHS Institute's Rapid Improvement programme in Luton and became the Community Clinical Lead for the Paediatric Urgent Care Working Group. Since the commencement of the programme it has always been my goal to set up a Children's Rapid Response team locally to care for children with acute health needs closer to home. Following a successful business case by our Children's Commissioner this has now been possible.
---
Consultant Paediatric Emergency Medicine/Lead for Academic Emergency Medicine
St Mary's Hospital, Imperial College Healthcare NHS Trust
---
Senior Nurse Integrated Paediatrics
Zoe is a registered Children's Nurse with significant community nursing training and experience. Born and raised in London, Zoe cut her teeth in community children's nursing in Lewisham before successfully setting up the first Children's Hospital @ Home (H@H) team in London at King's College Hospital in early 2014. The service was provided by Healthcare at Home (formerly Medihome), a private healthcare provider. Zoe moved to Islington to manage the Children's Community Nursing Team (CCNT) and H@H team there in 2016. It soon became apparent that there were an increasing number of H@H teams being established around London and there was a need to develop a way to share ideas and processes to help support and develop services. As a result, Zoe started the Pan London Children's H@H forum. The first meeting was in May 2017 with a membership of 5 teams. In 2020, the membership has grown to over 80 members and has now been extended to include teams around the UK. The forum meets bi-annually for peer support, learning and to share the great work that teams are doing across the country.
Zoe is currently Senior Nurse for Integrated Paediatrics at the Royal London Hospital and has helped develop a new H@H team for children living in Tower Hamlets. Zoe's ambition is to extend the service throughout East London and beyond, ensuring that H@H becomes the norm, not the exception.
---
Senior Matron Children's and Young People
Hull University Teaching Hospitals NHS Trust
Vanessa is a senior nurse with 29 years' experience working within the Children's Unit at HUTH. She has been working in her current role as Senior Matron for Children & Young People for two and a half years. Her areas of responsibility include Paediatric Assessment Unit (PAU), High Dependency Unit (Level 2), Medical Ward, Surgical Ward, Out Patients Department and a Tertiary Level Neonatal unit. PAU had a number of iterations before settling for the model which has now been in place since 2013. PAU takes referrals from GP's, Emergency Department, Specialist nurses and Community Team with an operational policy in place for a decision to admit or discharge within 6 hours. They see around 5,500 attendances per year of children from 1 day to 16 years and to 18 years if still under the care of a Paediatric Consultant. The assessment unit is open 24 hours per day 7 days per week with resident medical cover at all times. Vanessa Brown RGN, RSCN, ENB 415, Diploma in Intensive Care Nursing of Children, ENB 998, ENB 970, BSc (hons) in Children's Nursing Practice, Managing Health & Social Care (Masters Post Graduate Diploma), Nurse independent & Supplementary Prescribing.

---
Imperial College Healthcare NHS Trust
£299 + VAT for you to download and view in your own time
Click on 'Book Place' and complete your details
Held as an interactive online forum and now available to you as a series of video presentations, here is some feedback on the excellent content from the professionals who attended:
"Fabulous ideas for moving forward"
"It was lovely being able to network and the forum was very relevant to what our team would like to achieve"
"This has been a very useful and valuable day. I learnt lots and have taken a lot away in regards to how we can develop our service and benefit the children under our care. Thank you all for sharing your knowledge and experiences"
"Really well organised, good range of speakers on a variety of relevant topics"