On-demand
On-demand: featuring presentation and speaker Q&A: sponsored by Respirational and designed specifically for paediatric DSNs, community nurses and carers, this free webinar will offer you a crucial paediatric tracheostomy care update. Enhance your knowledge of tracheostomy equipment, develop new daily safety procedures and build on your existing emergency skills. Supported with case study examples, you will benefit from a revived understanding of paediatric tracheostomy care and gain the confidence that you are delivering the best possible care.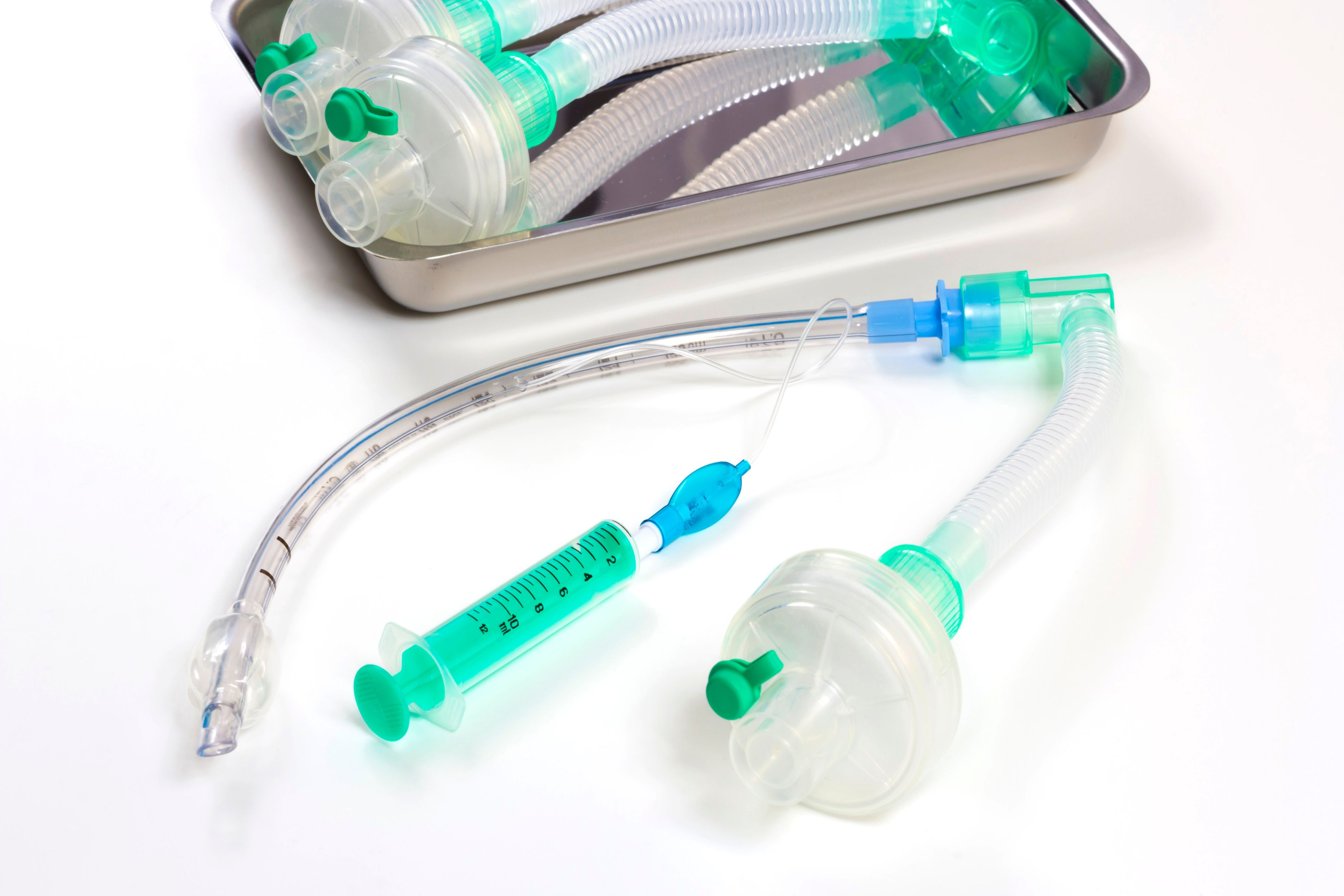 On-demand
1 hour CPD
Free

1 hour Continuing Professional Development
Come together with paediatric DSNs and community teams from across the country at this one hour webinar and log off with refreshed knowledge of how to respond effectively in an emergency situation. In just one hour, you will:
Investigate the latest updates in paediatric tracheostomy equipment
Delve into emergency scenarios to build your confidence
Understand what a comprehensive emergency box looks like and how to use it
Discuss the basics of travel and transport with paediatric tracheostomy
Watch this online NHS event from the comfort of your own home
Packed with crucial guidance for improving your paediatric tracheostomy, plus benefit from:
40 minutes presentation time
Your questions answered during the 20 minute Q&A and discussion with other attendees, using the chat box function
The opportunity to catch up with the webinar content at any time after it takes place
Introduction and instructions

Billie Coverly, Director and Ranjeeta Devi, Director, Respirational Training and Development

Tracheostomy refresher training: emergency paediatric care scenarios

Exploring different types of tracheostomy and their applications
Maintaining safety with effective daily emergency checks
Key tracheostomy points to consider in travel and transport
Putting your emergency box into action: investigating emergency case studies

Question and answer session with your speaker

Your webinar host will use this time to answer your questions asked throughout the presentation plus any discussion points raised.

---
I am currently a director and trainer for Respirational, providing tracheostomy, invasive ventilation and non-invasive ventilation training in community areas.

During my time working in special needs schools in London, I realised the availability of tracheostomy training in the community was lacking. Together with My colleague Ranjeeta who had had similar experiences, we were inspired to found Respirational
In addition to this, I work as Lead Paediatric Respiratory Nurse Specialist at Wye Valley trust. I am committed to improving nursing care, and whilst in my role as Paediatric LTV Nurse Specialist at King's College Hospital, I was actively involved in the Paediatric Pan London Oxygen Group (PPLOG) and Co-Chairing the Paediatric Pan London Long Term Ventilation Group (PPLLTV). Both groups strive to standardise practice and provide guidance for nursing care, additionally acting as a forum for discussion.

I started my career in acute respiratory at Great Ormond Street Hospital, formerly working clinically, then latterly taking on a role in clinical education.

My passion for nursing extends beyond my 9-5 job; I have travelled to Ghana with Virtue Foundation, to teach non-invasive ventilation in remote areas, to support acute management where they do not have the facilities to care for intubated ventilated children. I have also volunteered as a nurse for Dreamflight, taking children with medical conditions on a holiday of a lifetime to Orlando Florida.



---
I am currently a director and trainer for Respirational, providing tracheostomy, invasive ventilation and non-invasive ventilation training in community areas. Alongside this I am a Paediatric research nurse currently working with the University of Oxford.

Having worked in acute respiratory in Great Ormond street hospital for over 10 years, my roles consisted of a senior respiratory nurse, respiratory nurse educator and a respiratory nurse specialist in the private patients and international division. I have expanded my respiratory experience and knowledge through both clinical skills, clinical education and management.

I was the lead respiratory nurse rolling out tracheostomy and non-invasive training in the international and private patients division when there was a need to upskill our doctors, nursing teams and allied health professional team members as the division had identified the need to expand their services to meet the needs of our patients both within the uk and oversees.

Whilst working in acute respiratory I worked very closely within the community with children and young people who have complex respiratory needs, these cyp required more specialised care whilst at home, these cares included tracheostomy care, ventilation via a tracheostomy and non-invasive ventilation.

I was also selected to be apart of a medical team alongside a charity called Caudwell Children. Caudwell children changed the lives of children with life limiting illnesses and their families by taking them to a once in a lifetime trip to Florida. Trips that families couldn't go on by themselves without a medical team present. We were responsible for maintaining these children and young peoples medical health needs and I was designated lead respiratory nurse during this trip.

Alongisde this one to one nursing care that I gave, I saw the shortfall and difficulties community nurses, complex care nurses and health care workers face whilst caring for these complex patients. This is what gave me a real insight of what training was needed to ensure these patients are given the best possible care at home and ensure the teams are following clear plans on how to manage their cares if their patients were to clinical deteriorate at home or encounter emergency scenarios, especially during the pandemic.

Supporting NHS professionals with free, practical content
Establishing Virtual Group Clinics Webinar
Improving Self-Care and Wellbeing: Webinar for NHS Professionals
Enabling NHS Resilience Hubs: Staff Support post Covid-19
Psychological Resilience Skills II – Embedding your Techniques
Building Resilience for Redeployment during COVID 19
Compassionate Leadership Skills for NHS Frontline Staff
Handling and Responding to Difficult Conversations
How to Sleep Better during COVID-19 for NHS Frontline Staff
Managing Anxiety at Work for NHS Frontline Staff
Managing Conflict on the NHS Frontline
Recognising and Reducing Stress for NHS Frontline Staff

Your company associated with an educational forum
Reach out to your current or a new audience