Video & Slides
Featuring presentation videos and accompanying slides: Designed for Clinical Coding Managers from across the country to network, share experiences and discover how to put staff wellbeing at the centre of a remote team. This interactive online workshop enabled attendees to develop a plan to prioritise team wellbeing and reap the rewards of increased productivity, enhanced remote training skills and improved job satisfaction amongst the clinical coding workforce.
If you would like to attend a future event on this topic, please email our Customer Service Team or telephone 01732 897799. They will be happy to assist you.

A full list of all upcoming clinical coding events can also be viewed here >>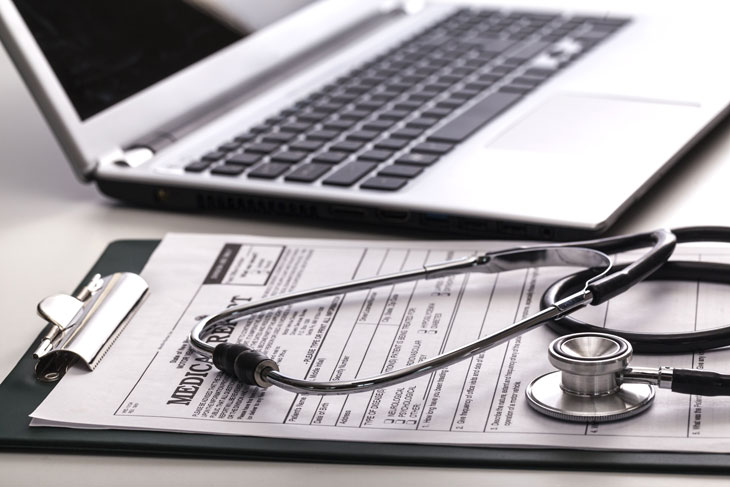 On-demand
5 hours
£299+VAT
5 hours Continuing Professional Development
Providing practical advice for supporting home working within a clinical coding team, this was attendees opportunity to share service improvement ideas:
Ensuring supportive working strategies as teams continue to work remotely
Creating an action plan to secure your workforce for the future
Building communication techniques to ensure your workforce are not isolated
Monitoring throughput reports and timesheets to increase productivity
Coordinating your hybrid clinical coding team through evidence based management strategies
1

Workshop leaders opening remarks

Janice Brady, Head of Data Quality and Clinical Coding, University Hospitals of North Midlands NHS Trust

Developing remote performance management
2

Analysing working patterns and reflecting on management strategies to support your coding team

3

Quality and management assurance techniques: communication, morale and productivity

Improving remote training strategies
4

Adapting to delivering remote clinical training and learning to advance your coding team

Enabling welfare focused working
5

Successfully building your action plan for practical, positive and sustainable change

6

Practical management strategies to enhance staff wellbeing and reduce workplace stress

7

Recap of objectives, understanding and tools to take away
---
Head of Data Quality and Clinical Coding
University Hospitals of North Midlands NHS Trust
I have worked with the NHS for over 25 years, initially 15 years at NHS Lanarkshire, Scotland in various roles, latterly as Health Records Manager This included responsibility for Clinical Coding and Outpatients Services as well as the records library. A 5-year break in private industry with a PAS software supplier gave me great insight into the technical world of hospital administration systems which I've used continually in my current role.
I joined University Hospitals of North Midlands as the Head of Data Quality & Clinical Coding in 2010 and still thoroughly enjoy this role. I'm responsible for a team of 64 staff who have been working flexibly and from home for many years. I encourage everyone in the team to reach their potential through motivation and mentoring. As one of our Trust's Well-being Champions I'm passionate about supporting the well-being of my team and colleagues in other areas.
£299 + VAT for you to download and view in your own time
Click on 'Book Place' and complete your details
Held as an interactive online forum, here is some feedback on the excellent content from the professionals who attended:
"I really enjoyed the forum and found the workshop leader very good. The material was good and included some new ideas"

Ensuring Sustainable Remote Working in Clinical Coding, September 2021
"Good event which lots of food for thought!"

Ensuring Sustainable Remote Working in Clinical Coding, September 2021
"Good ideas in many areas and reassurance that we are doing the right things in others"

Ensuring Sustainable Remote Working in Clinical Coding, September 2021
"Very professionally organised conference"

Ensuring Sustainable Remote Working in Clinical Coding, September 2021
The following is an insight into the job titles and organisations who came to Ensuring Sustainable Remote Working in Clinical Coding when it was held on Thursday 30th September 2021: