Clinical Coding Conferences and Courses
Courses and conferences designed specifically for NHS clinical coders
Trustpilot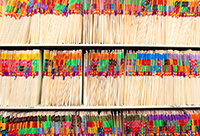 SBK Healthcare have proudly been delivering specialist NHS clinical coding conferences and courses since 2012 and we have had more than 1000 clinical coders attend our events over that time. Always striving to deliver engaging, topical content, our aim is to bring clinical coders together from across the NHS to focus on national updates and professional development.

With a strong emphasis on pairing networking with learning, our clinical coding conferences whether online or face-to-face are designed with clinical coders specific needs in mind. Each time we deliver a clinical coding course, we undertake extensive research to identify particular challenges, national developments and areas of interest to ensure our programmes cover what is really important.
By attending an SBK Healthcare clinical coding course, you will benefit from:
National perspectives and case study updates from across the country
Insightful presentations from clinicians and coding professionals
Interactive networking opportunities
CPD hours to add to your portfolio
If you are looking for ways to drive forward your professional development or the development of your clinical coding team, then take a look at what courses we have coming up. Hopefully you'll be inspired to join us and benefit from high quality, engaging conferences and courses.
Courses, Webinars, Workshops and Conferences
Fantastic oppurtunities to learn, network and develop your skils. Don't just take our word for it...
"Very knowledgeable individuals and useful input from all the clinical staff, ideal platform to help connect with other coding colleagues"

Trainee Clinical Coding Trainer, Kettering General Hospital NHS Foundation Trust (Clinical Coding National Networking Forum, September 2021)
"Easy to join with great support from SBK."

Clinical Coding Audit Manager, South Tyneside NHS Foundation Trust (Clinical Coding National Networking Forum, September 2021)
"Really enjoyed this one. Particularly enjoyed the fact that the consultants wanted to hear from us just as much as we wanted to hear from them. It's so refreshing when you come across people that think coding is important and wants to get involved."

ACC Clinical Coder, Royal Cornwall Hospitals NHS Trust (Clinical Coding National Networking Forum, September 2021)