Video & Slides
Featuring presentation videos and accompanying slides: This online course will delve into the intricacies of setting up and developing same day emergency care (SDEC) within your acute oncology service (AOS). Take one day out to receive practical and insightful advice from colleagues who have begun their SDEC journey and will share their experiences of overcoming the implementation challenges and improving patient outcomes. You will leave this course equipped with an action plan and ready to take your next steps.
If you would like to attend a future event on this topic, please email our Customer Service Team or telephone 01732 897799. They will be happy to assist you.

A full list of all upcoming cancer and oncology focussed events can be viewed here >>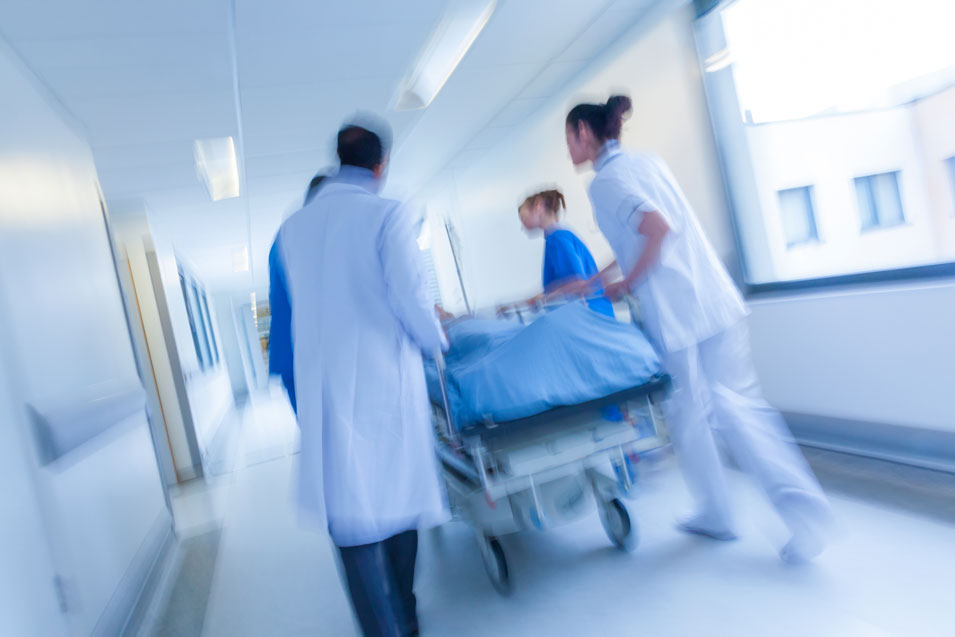 On-demand
3.5 hours
£299+VAT
3.5 hours Continuing Professional Development: what you will learn
Are you planning to set up or establish same day emergency care in your acute oncology service? If yes, then this unique online course will provide you with an opportunity to take check, reflect and create your action plan through shared first-hand experiences from your colleagues who have paved the way. View the video and slides to focus on:
Variation of same day emergency care and how it could look in your AOS
Creating an effective and compelling business case to achieve your funding
Navigating different pathways for ambulatory care
Getting your SDEC up and running successfully
Real-life case studies to improve the triage and treatment of your emergency patients
Building a collaborative and supportive MDT
Developed with convenience in mind: join this NHS online course remotely
You will have the opportunity to consider what SDEC will look like for your AOS and will benefit from hearing how others have overcome the same challenges that you are facing. This forum will provide you with all the elements you need to inform and inspire you through:
Pockets of innovation and improvement: find out first hand from the people who have pushed forward their collaboration and achieved SDEC in their AOS
Identifying the opportunities and stumbling blocks: hear from the services who are genuinely driving forward their SDEC
Gain the confidence for making change: return to your service equipped and motivated to take the first steps towards building your SDEC
Introduction, instructions and chair's opening remarks

Alison Taylor, Acute Oncology Nurse Consultant, The Clatterbridge Cancer Centre NHS Foundation Trust

Successfully setting up your service

Exploring your SDEC challenges and opportunities: developing a service for the future

Understanding the scope and breadth of ambulatory acute oncology care pathways
Navigating the initial challenges for developing your service: funding, staffing and physical space
Measuring the outcomes: exploring the data and how the service has developed

Sarah Welby, Advanced Nurse Practitioner, The Christie NHS Foundation Trust

Questions and answers with your speaker

Running a successful SDEC and challenges facing an ever-changing NHS

Achieving effective and safe staffing of your same day emergency care
Adjusting the principles of SDEC to work for your team and your goals
Collaborating with ED and GPs: increasing awareness and reducing A&E attendance for acute oncology pa-tients
Looking forward - what next?

Gemma Bryant, AOS/CUP CNS, Acute Oncology and Cancer of Unknown Primary, University Hospitals Dorset NHS Foundation Trust

Questions and answers with your speaker

Exploring real-life scenarios of triage and treatment within SDEC

Navigating the variety of a typical day within same day emergency care
Improving patient outcomes and reducing admissions through effective ambulatory care
Case studies explored: measuring the impact of an effective SDEC

Stephanie Churchill, Matron, University Hospital Southampton NHS Foundation Trust

Questions and answers with your speaker

Your guide to progressing your SDEC to continuously improve patient outcomes

Assessing the initial impact and planning your next steps for expanding your SDEC provision
Increasing your service's capacity: maximising support for oncology patients
Setting and reaching goals for improving patient outcomes
Understanding the difference SDEC can make to acute oncology in the future

Ceri Stubbs, Clinical Project Lead Acute Oncology, Velindre Cancer Centre, Velindre University NHS Trust

Questions and answers with your speaker

Chair's closing remarks and close of day
Shared first-hand experiences with:
---
Acute Oncology Nurse Consultant
The Clatterbridge Cancer Centre NHS Foundation Trust
Alison currently works as an Acute Oncology (AO) Nurse Consultant at The Clatterbridge Cancer Centre (CCC), where she provides specialist oncology outreach to cancer patients in regional hospitals. She also is the AO and Cancer of Unknown Primary (CUP) lead for CCC and provides strategic leadership locally, regionally and nationally. She is a UK Acute Oncology Society Board member and nurses group chair.
Alison has worked as an oncology nurse for over 20 years, special. She obtained a first class honours degree in Nursing from the University of Liverpool, she then completed a Masters in Nursing with Manchester University before going on to complete the advanced practice MSc Modules and NMP at Liverpool John Moores University. She has been a NMP for over 10 years. She has strong links with education and was the module leader for the University of Liverpool Acute oncology MSc module for nearly 10 years. Alison is a proud to be a nurse and Florence Nightingale Leadership Alumni champion.
---
Advanced Nurse Practitioner
The Christie NHS Foundation Trust
---
Acute Oncology and Cancer of Unknown Primary Clinical Nurse Specialist
University Hospitals Dorset NHS Foundation Trust
---
University Hospital Southampton NHS Foundation Trust
---
Clinical Project Lead Acute Oncology
Velindre Cancer Centre, Velindre University NHS Trust
£299 + VAT for you to download and view in your own time
Click on 'Book Place' and complete your details
Held as an interactive online forum and now available to you as a series of video presentations, check out just some of the feedback on the excellent content from past attendees:
"It was brilliant to hear about progress and set backs experienced by colleagues across the UK"

University Hospital Southampton NHS Foundation Trust, Establishing your Acute Oncology Same Day Emergency Care
"Very good, interesting and reassuring to see other people also have similar issues. Liked the opportunity for break out session"

Dorset County Hospital NHS Foundation Trust, Establishing your Acute Oncology Same Day Emergency Care
"All the speakers were very interesting and knowledgeable"

Dorset County Hospital NHS Foundation Trust, Establishing your Acute Oncology Same Day Emergency Care
"Very informative and great to have an understanding of how different areas run their AO service"

Northern Lincolnshire and Goole Hospitals NHS Foundation Trust, Progressing your Acute Oncology Service
"Excellent multidisciplinary experience, a really useful day"

Betsi Cadwaladr University Health Board, Progressing your Acute Oncology Service
"Very interesting to see the different ways AO services are developing"

Velindre University NHS Trust, Progressing your Acute Oncology Service
"Excellent speakers and shared learning in breakout rooms"

University Hospitals Sussex NHS Foundation Trust, Progressing your Acute Oncology Service
"So helpful to be able to discuss the speciality of AO and how different it looks in different hospitals and trusts"

East Suffolk and North Essex NHS Foundation Trust, Enhancing your Acute Oncology Service
"So helpful to be able to discuss the speciality of AO and how different it looks in different hospitals and trusts"

East Suffolk and North Essex NHS Foundation Trust, Enhancing your Acute Oncology Service
All the presentations were very good. It shows how working collaboratively can achieve great things."

The Royal Free London NHS Foundation Trust, Enhancing your Acute Oncology Service
"Very well put together and managed well between speakers and participants engagement"

University Hospitals Sussex NHS Foundation Trust, Enhancing your Acute Oncology Service
"The breakout rooms worked really well. It was good to network and be in rooms with others at different times"

Dartford and Gravesham NHS Trust, Enhancing your Acute Oncology Service
If you purchase and view the presentation video and accompanying sides, you will be in good company! The following is an insight into the job titles and organisations who came to Establishing your Acute Oncology Same Day Emergency Care when it was held on Wednesday 6th September 2023: