Video & Slides
Featuring presentation videos and accompanying slides: Do you feel like you are banging your head against a brick wall when it comes to delivering Level 2 PHDU care? You are not alone! Take one day out to hear from experts and commissioned Level 2 units. Find out how they got their funding, the practicalities of collecting data and taking the next steps in delivering the care. This is your opportunity to cement your strategy and take back implementable ideas to your service.
SBK have now gone paperless!
If you attended the day we are currently editing and collating the event documentation - please allow 5 working days for these to be made available and you will receive these, as well as your CPD certificate via email.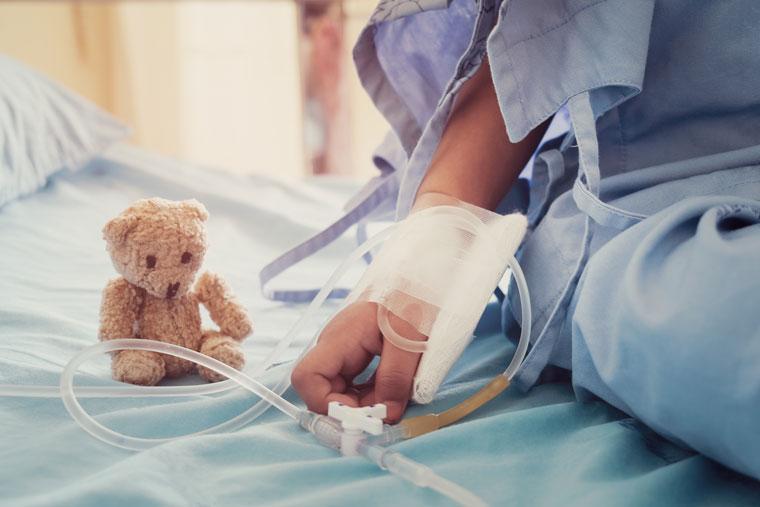 On-demand
3 hours
£299+VAT
3 hours Continuing Professional Development: what you will learn
Your challenges can be overcome. Don't miss out on hearing from the trailblazers who will share their solutions. Drill down into the detail of how to establish your Level 2 Paediatric High Dependency Unit by:
Achieving commissioning for your service
Building a successful business case
Effective workforce planning and staffing ratios
Improving data collection
Enhancing your training and education tools
Reducing roving between units
Managing the increasing primary care admissions
Learning from the successes of virtual Covid wards
Meet your education and training needs in your own time
Build on your current understanding with this online course, packed with examples of best practice, novel ideas and expert advice, plus benefit from:
3 CPD hours of presentation and speaker Q&A
Featuring engaging video and accompanying slides
Available at £299 + VAT for NHS and public sector professionals
Download and view in your own time
CPD Certificate issued to you after viewing the video
4 presentations | 10 parts | 3 CPD hours | Filmed on Monday 1st November 2021
1

Introduction and chair's opening remarks

Alex Elson, Lead Nurse, Thames Valley and Wessex Paediatric Critical Care Operational Delivery Network

Getting your service commissioned
2

Case study: Building a successful business case to secure funding for a Level 2 HDU

Dr Fatima Zahir, Consultant Paediatrician, Sandwell and West Birmingham Hospitals NHS Trust

3

Questions and answers with Dr Fatima Zahir

4

The role of the Paediatric Critical Care ODN in developing a level 2 unit

Karen Perring, Network Manager and Lead Nurse, Yorkshire and Humber Paediatric Critical Care Operational Delivery Network

5

Questions and answers with Karen Perring

Improving retrieval
6

Enhancing time critical transfers for District General Hospitals (DGH)

Dr Fajish Habib, Locum Consultant, KIDS and PICU, Birmingham Children's Hospital NHS Foundation Trust

7

Questions and answers with Dr Fajish Habib

Upskilling your HDU team
8

Exploring education strategies to improve care of PHDU patients

Michelle Pash, Senior Sister and Clinical Educator, Paediatric Intensive Care, Imperial College Healthcare NHS Trust

9

Questions and answers with Michelle Pash

10

Chair's closing remarks
Share in first-hand experiences
A unique forum packed with examples of best practice, novel ideas and expert advice from:
---
Thames Valley and Wessex Paediatric Critical Care Operational Delivery Network
Alex started her career as a nurse in a neonatal unit but quickly realised her passion was caring for the critically ill child rather than neonate. Over the course of her career she has focused on Paediatric Critical Care (HDU/ICU), Paediatric Site Management and Outreach. She has set up and grown a Paediatric Critical Care Outreach service within Oxford and most recently has worked as the Matron in Paediatric Critical Care. She is currently finishing her MSc in Leadership in Nursing for which her focus will be around PCC across the Thames Valley and Wessex. She loves to get out hiking in the mountains and running with her 2 dogs whenever she can.
---
Sandwell and West Birmingham Hospitals NHS Trust
---
Network Manager and Lead Nurse
Yorkshire and Humber Paediatric Critical Care Operational Delivery Network
---
Locum Consultant, KIDS and PICU
Birmingham Children's Hospital NHS Foundation Trust
---
Senior Sister and Clinical Educator, Paediatric Intensive Care
Imperial College Healthcare NHS Trust
£299 + VAT for you to download and view in your own time
Click on 'Book Place' and complete your details
Held as an interactive online forum and now available to you as a series of video presentations, here is some feedback on the excellent content from the professionals who attended:
"This was by far the best online event I have completed to date and I really learned a huge amount"

Establishing your Level 2 Paediatric High Dependency Unit, November 2021
"I found the sessions and speakers interesting and always enjoy networking with others"

Establishing your Level 2 Paediatric High Dependency Unit, November 2021
"It was really good to hear your experiences. I came off the zoom feeling really motivated. Thank you to all of the speakers"

Establishing your Level 2 Paediatric High Dependency Unit, November 2021
"The second SBK event I have been on and both well managed and facilitated with rapid responses to queries- thanks"

Establishing your Level 2 Paediatric High Dependency Unit, November 2021
"Thanks for a really good day"

Establishing your Level 2 Paediatric High Dependency Unit, November 2021
If you purchase and view the presentation video and accompanying sides, you will be in good company! The following is an insight into the job titles and organisations who came to Establishing your Level 2 Paediatric High Dependency Unit when it was held on Monday 1st November 2021: