Video & Slides
Designed to bring together Rapid Diagnostic Pathway teams from across the country to share with your peers, learn from different experiences and leave feeling positive and motivated to implement new ideas. Take one day out to attend a practical, positive and interactive forum focusing on how to establish and evolve your RDC to better support patients and provide a sustainable service.
If you would like to attend a future event on this topic, please email our Customer Service Team or telephone 01732 897799. They will be happy to assist you

A full list of all upcoming clinical coding focussed events can be viewed here >>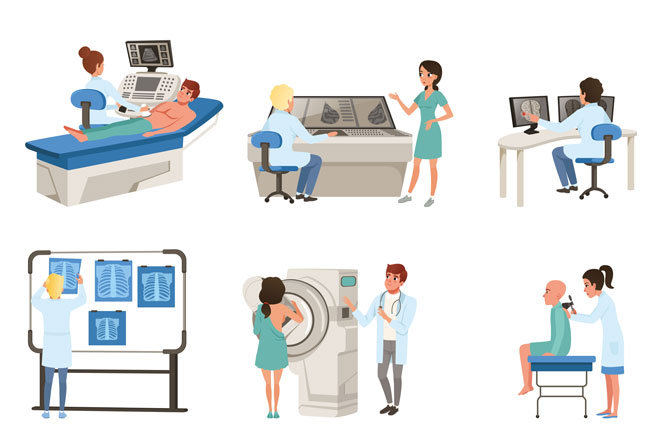 On-demand
3.5 hours
£299+VAT
3.5 hours Continuing Professional Development: what you will learn
Whether you are working to establish your RDC or taking the next steps to progress your service these video and slides are for you. Benefit from solutions to your challenges, identify how to evolve your service and safeguard a future. Focus on:
Ensuring sustainability and growth in your RDC
Assessing the impact of mental health within your service and conducting safe assessments
Quantifying and demonstrating quality within your service
Linking in with clinical diagnostic hubs
Enhancing your workforce planning and preparing for future challenges
Mitigating incidents and risks
Navigating medical emergencies and differential diagnosis
Strengthening direct pathways and ensuring effective redirection of patients
Determining how far to take diagnosis and when to discharge or refer
Linking in with CUP services to improve redirection of patients
Meet your education and training needs in your own time
Find out how your service can reduce admissions, promote early discharge and provide the right care, in the right place, plus benefit from:
3.5 CPD hours of presentation and speaker Q&A
Featuring engaging video and accompanying slides
Available at £299 + VAT for NHS and public sector professionals
Download and view in your own time
CPD Certificate issued to you after viewing the video
1

Introduction, instructions and chair's opening remarks

Sue Sykes, Senior Programme Manager, Commissioning and Programme Lead, RDC Programme, Greater Manchester Cancer, Great Manchester Integrated Care

Ensuring sustainability and growth in your RDC
2

National planning for the next 5 years of RDC development

Geraint Jones, Rapid Diagnostic Clinic Programme Lead, South East London Cancer Alliance

Incorporating mental health support into your RDC
3

Assessing the diagnosis and impact of mental health within RDCs

Dr Luigi De Michele, RDC Consultant, Barking, Havering and Redbridge University Hospitals NHS Trust

4

Questions and answers with Geraint Jones and Dr Luigi De Michele

Demonstrating the quality of your service
5

Building, establishing and driving forward an effective rapid access diagnostic centre

Professor James Turvill, RDC Clinical Lead and Consultant Gastroenterologist, York and Scarborough Teaching Hospitals NHS Foundation Trust

6

Questions and answers with Professor James Turvill

Mitigating incidents and risk
7

Navigating medical emergencies and differential diagnosis to drive forward your RDC

Dr Andrew Millar, Consultant Gastroenterologist and Hepatologist and RDC Clinical Lead, UCLH Cancer Collaborative MDC, North Middlesex University Hospital NHS Trust and North Central London Cancer Alliance

8

Questions and answers with Dr Andrew Millar

Effective redirection of patients
9

Working collaboratively to strengthen direct pathways and ensure effective redirection of patients

Dr Roger Prudham, Clinical Director, Northern Care Alliance Rapid Diagnostic Centre, Manchester University NHS Foundation Trust

10

Questions and answers with Dr Roger Prudham

11

Chair's closing remarks and close of day
First-hand speaker experiences
---
Greater Manchester Cancer Alliance
Sue began her career in cancer nursing, initially at a specialist cancer centre, followed by a number of Clinical Nurse Specialist roles across Greater Manchester. Sue's career history spans front-line patient care to operational management of primary and secondary care services, service development and commissioning. She has held a range of positions managing Trust services and Cancer Network programmes, before moving on to become a senior programme manager for Greater Manchester Cancer Commissioning in 2015. Sue led the successful ACE2 MDC pilot project in Greater Manchester, developing the foundations for patients with non-specific symptoms of cancer, acting as early proof of concept for the RDC model. This work has enabled Greater Manchester Cancer Alliance to be in a position to further develop the RDC model – a project that Sue now leads on behalf of the Alliance.
---
Rapid Diagnostic Clinic Programme Lead
South East London Cancer Alliance
---
Barking, Havering and Redbridge University Hospitals NHS Trust
---
RDC Clinical Lead and Consultant Gastroenterologist
York and Scarborough Teaching Hospitals NHS Foundation Trust
---
Consultant Gastroenterologist and Hepatologist and RDC Clinical Lead
UCLH Cancer Collaborative MDC, North Middlesex University Hospital NHS Trust and North Central London Cancer Alliance
---
Northern Care Alliance Rapid Diagnostic Centre, Manchester University NHS Foundation Trust
£299 + VAT for you to download and view in your own time
Click on 'Book Place' and complete your details
Held as an interactive online forum and now available to you as a series of video presentations, here is some feedback on the excellent content from the professionals who attended:
"Very well organised and informative. Great speakers and opportunity to share ideas and experience so far"

The Future of Cancer Rapid Diagnostic Centres, December 2022
"I enjoyed the case studies in Dr Millar's presentation as I think this helped get his message across"

The Future of Cancer Rapid Diagnostic Centres, December 2022
"All speakers fantastic"

The Future of Cancer Rapid Diagnostic Centres, December 2022
"It was really well run from signing up to the day itself. Thank you"

The Future of Cancer Rapid Diagnostic Centres, December 2022
"Well organised, appreciated small breakout groups and timing discipline"

The Future of Cancer Rapid Diagnostic Centres, December 2022
If you purchase and view the presentation video and accompanying sides, you will be in good company! The following is an insight into the job titles and organisations who came to The Future of Cancer Rapid Diagnostic Centres when it was held on Thursday 8th December 2022: